All of Arkio's free and paid content can be found under the create and paint tabs in Arkio.
When you don't have permission to use that content yet you will see an orange dot under the asset indicating that you require an asset pack or subscription to start using these assets.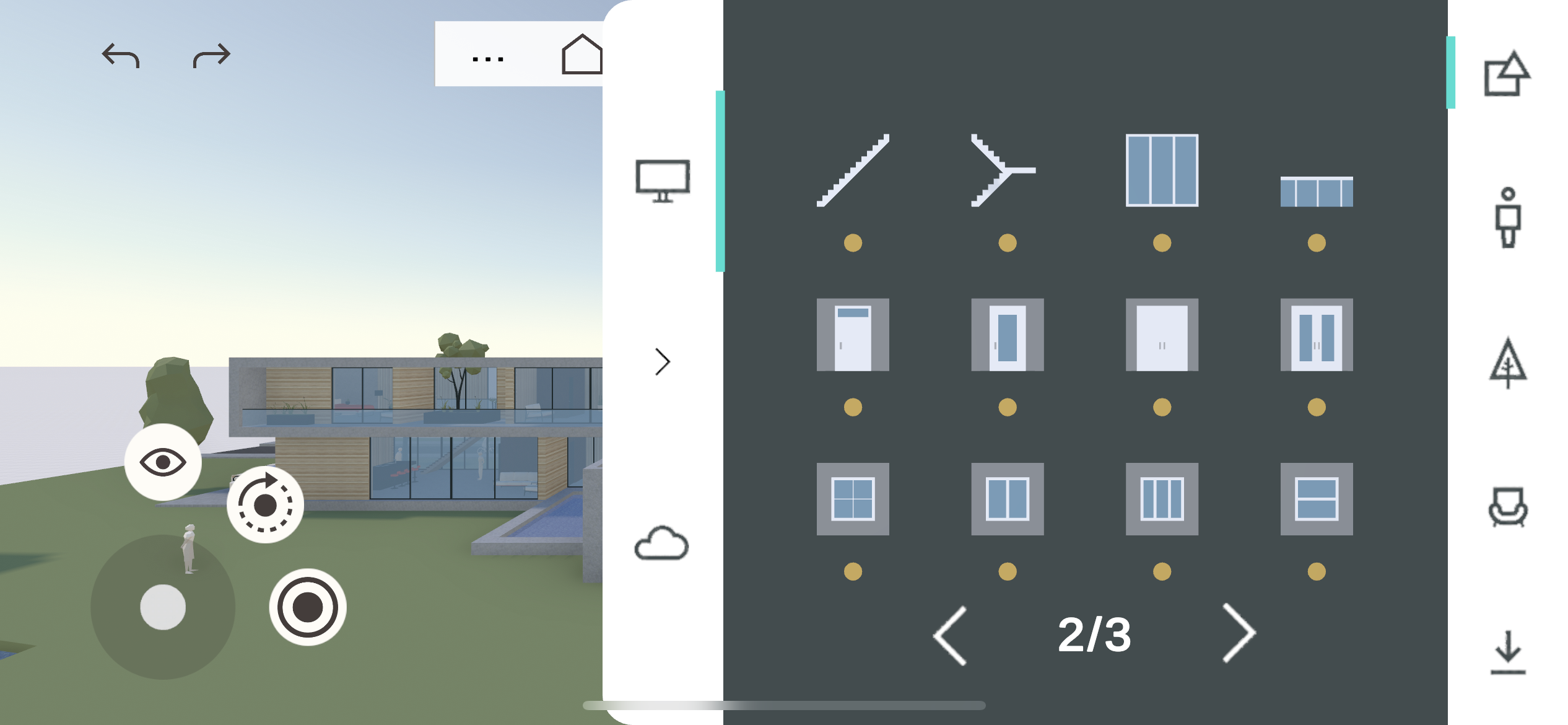 After you bought our asset packs via the Arkio Store (Quest only) or activated an Arkio subscription (using our floating licenses or a Quest-only subscription) these assets will become available directly.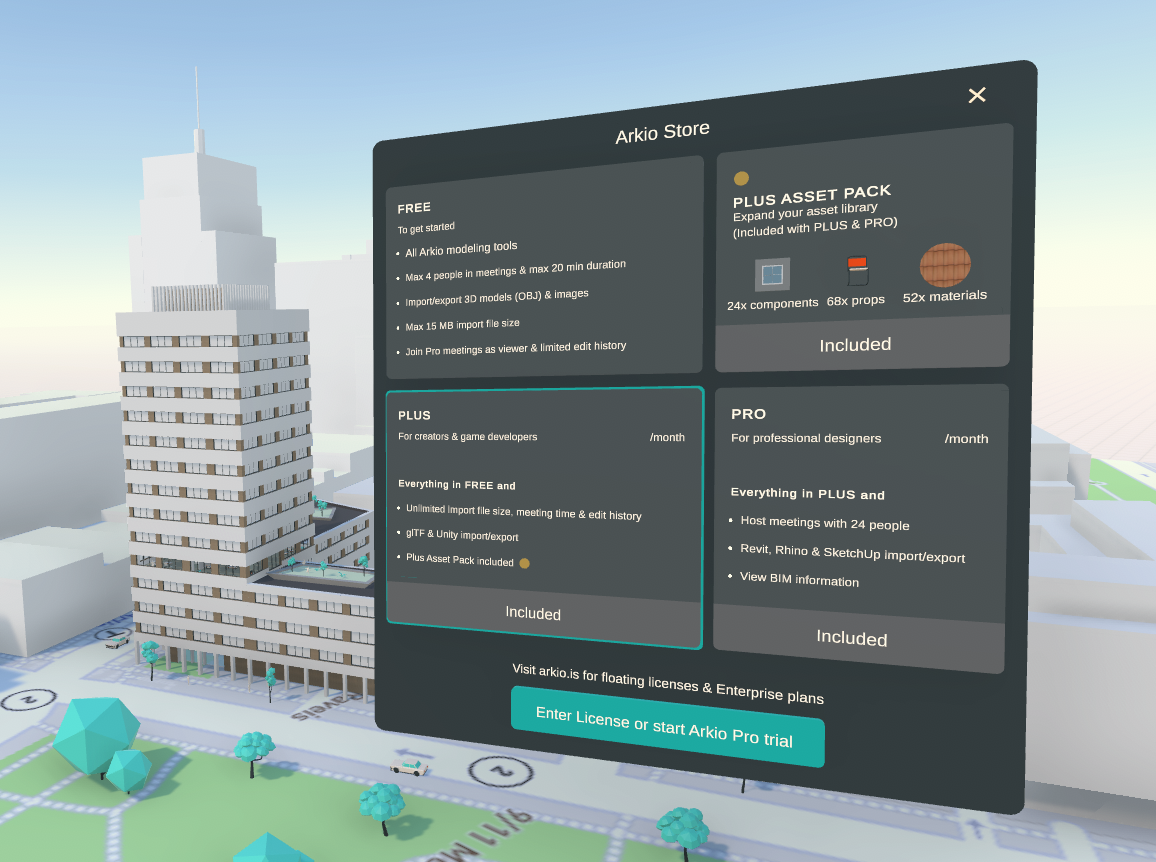 You can find all the assets under your create and material drawers by turning the pages (eg. 2/3) to see your other available assets.