Loading models with BIM data to Arkio requires a Pro or Enterprise license. You can learn more about our paid licenses on our website and can start a free trial from Arkio to try this.
Arkio supports showing BIM data from exports of Revit and BIM 360/Autodesk Construction Cloud. To use this feature you can open the Review panel and click on the BIM data tab on the bottom right of Arkio's 2D UI. Then press select and hover the element you would like to inquire.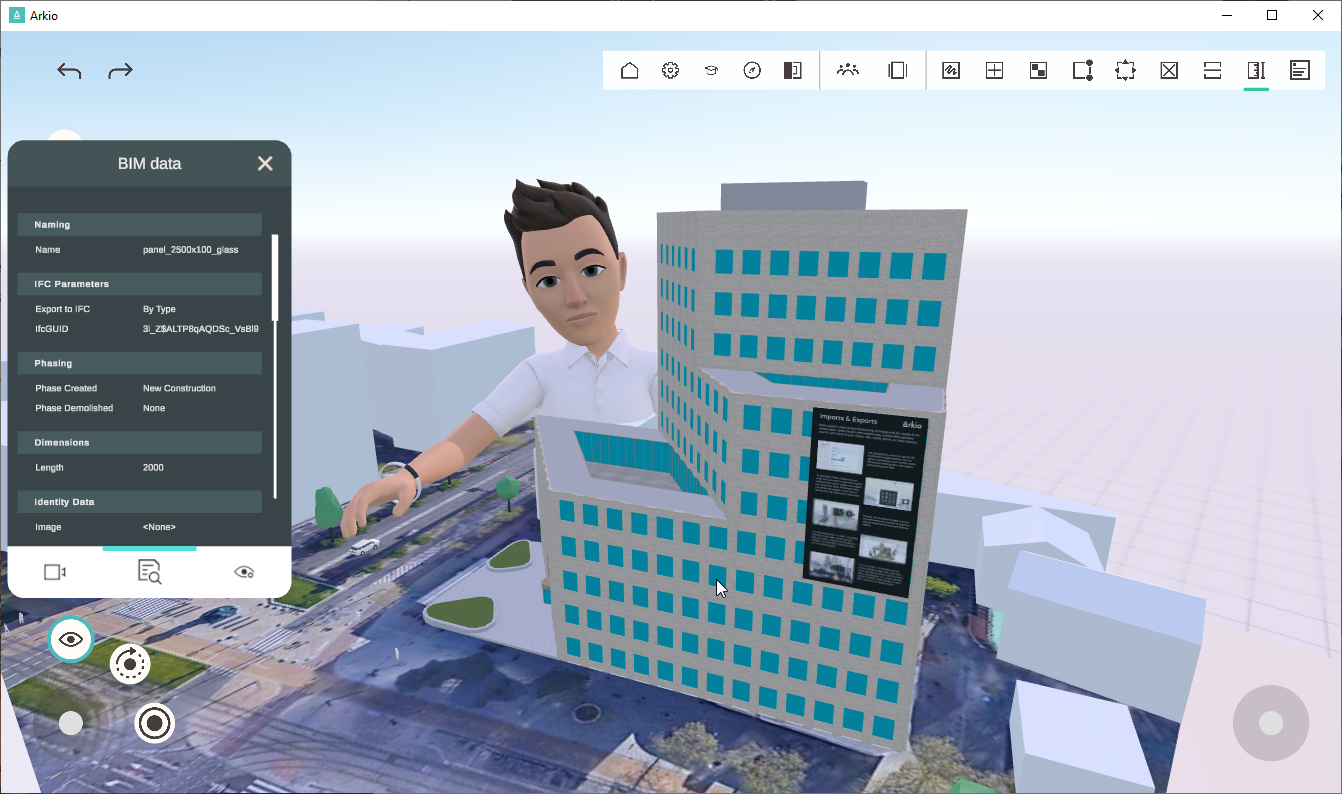 Note: This will currently highlight all objects with the same material but will show the correct parameters of the Revit instance hovered in the BIM data panel.
With the BIM data panel open and the measure tool active, you can hover and show BIM data from every object loaded from Revit. If you like to try this in the free version of Arkio you can load tutorial scene 5 from the home panel to find a tower in the back which was loaded from Revit.
You can access this panel in VR from the Review panel under the main menu. This panel also has other handy reviewing tools like Saved views and View settings. When the BIM data panel is active the geometry from Revit and BIM360 that is highlighted and clicked with the dimension tool will show the active BIM data in the panel.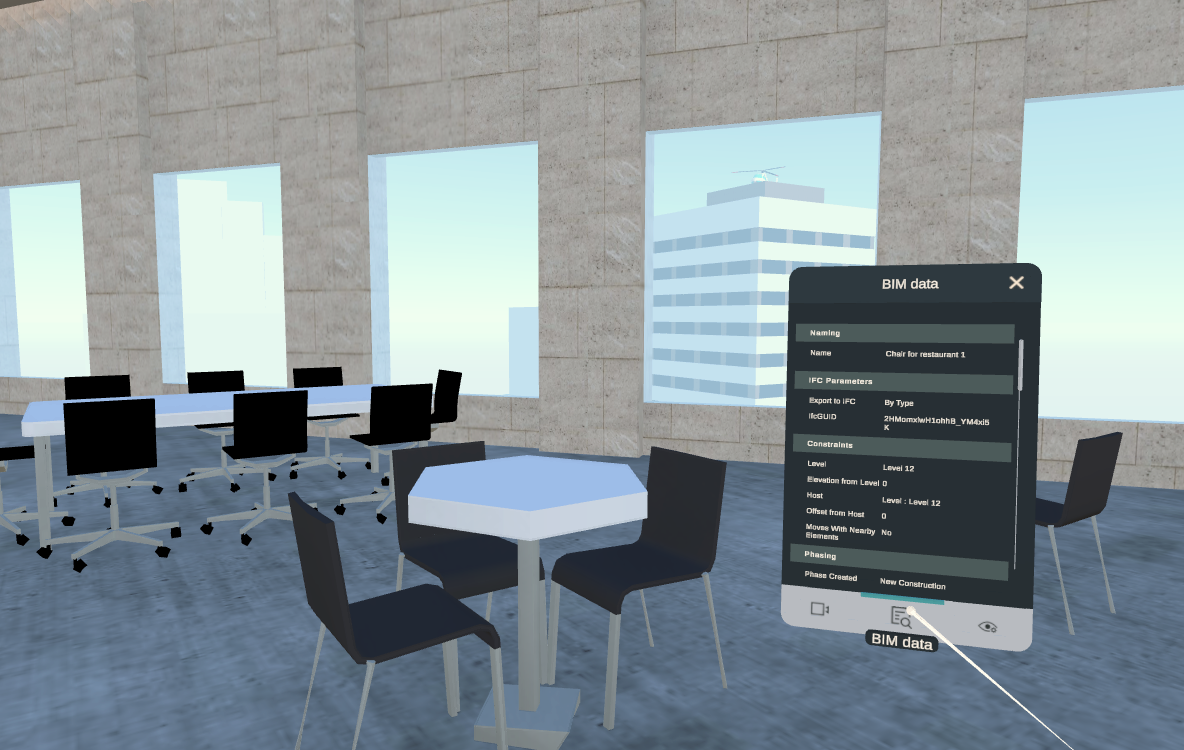 If you like to use Arkio for design review purposes you can also use the BIM data in combination with the section tool, X-ray mode, and mixed reality.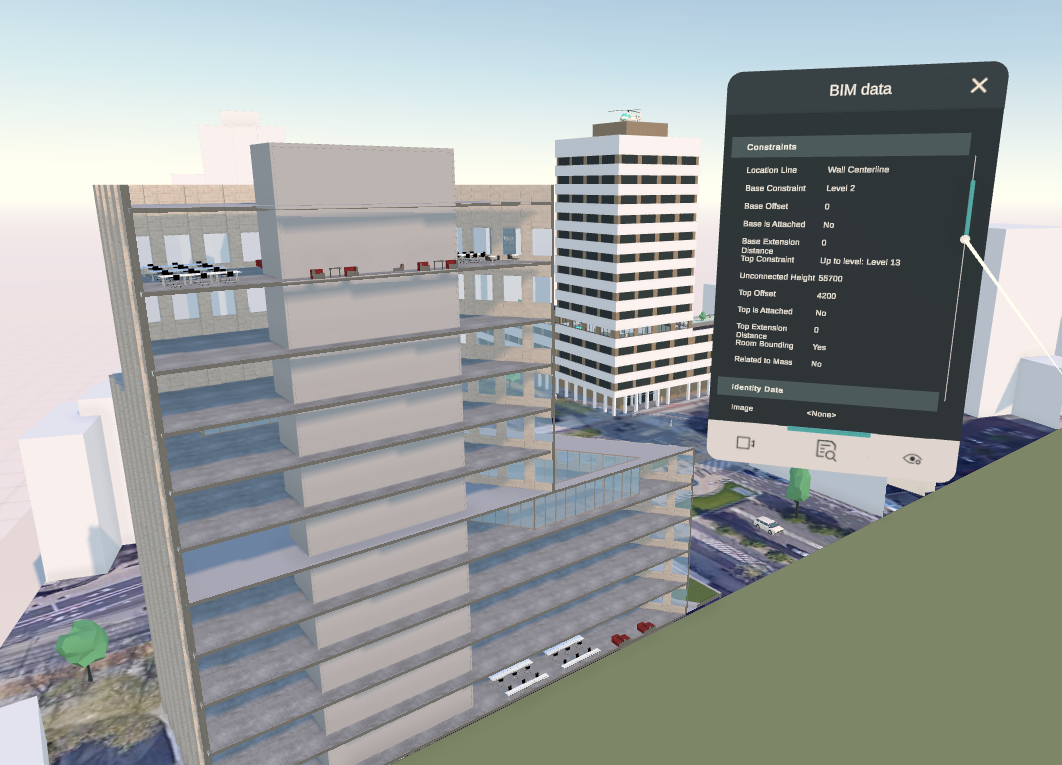 You can add sticky notes on your imports, create geometry or sketches to highlight issues, and clashes to discuss possible solutions at the correct sizes with other collaborators in a meeting.