Using your LiDAR scanner on the latest iOS devices opens up new ways to quickly scan 3D environments and objects with precision. There are several scanning apps available that have their strengths and weaknesses.
Our favorite apps to create and export lidar models are Scaniverse, and Polycam. Both are free to export models to Arkio. After you made your 3D scenes you can bring models to Arkio from the iPhone or iPad by exporting them to the following path on your device.
My iphone/Arkio/Arkio/Import/Models
You can also upload your scanned files to the Arkio Cloud portal to share your models directly with Arkio on multiple devices.
Please note that most scanning apps use a default name for all exports. You can rename your files before you import these models to Arkio to make it easier to place and work with multiple scanned files in Arkio.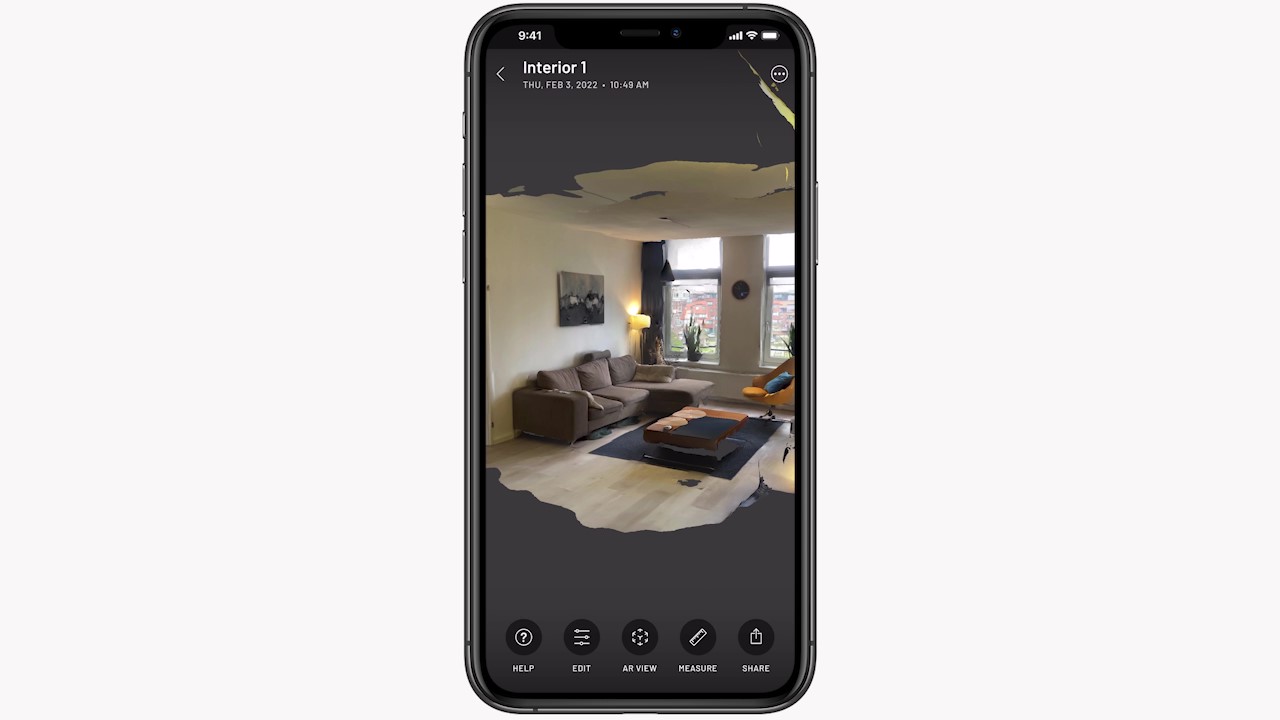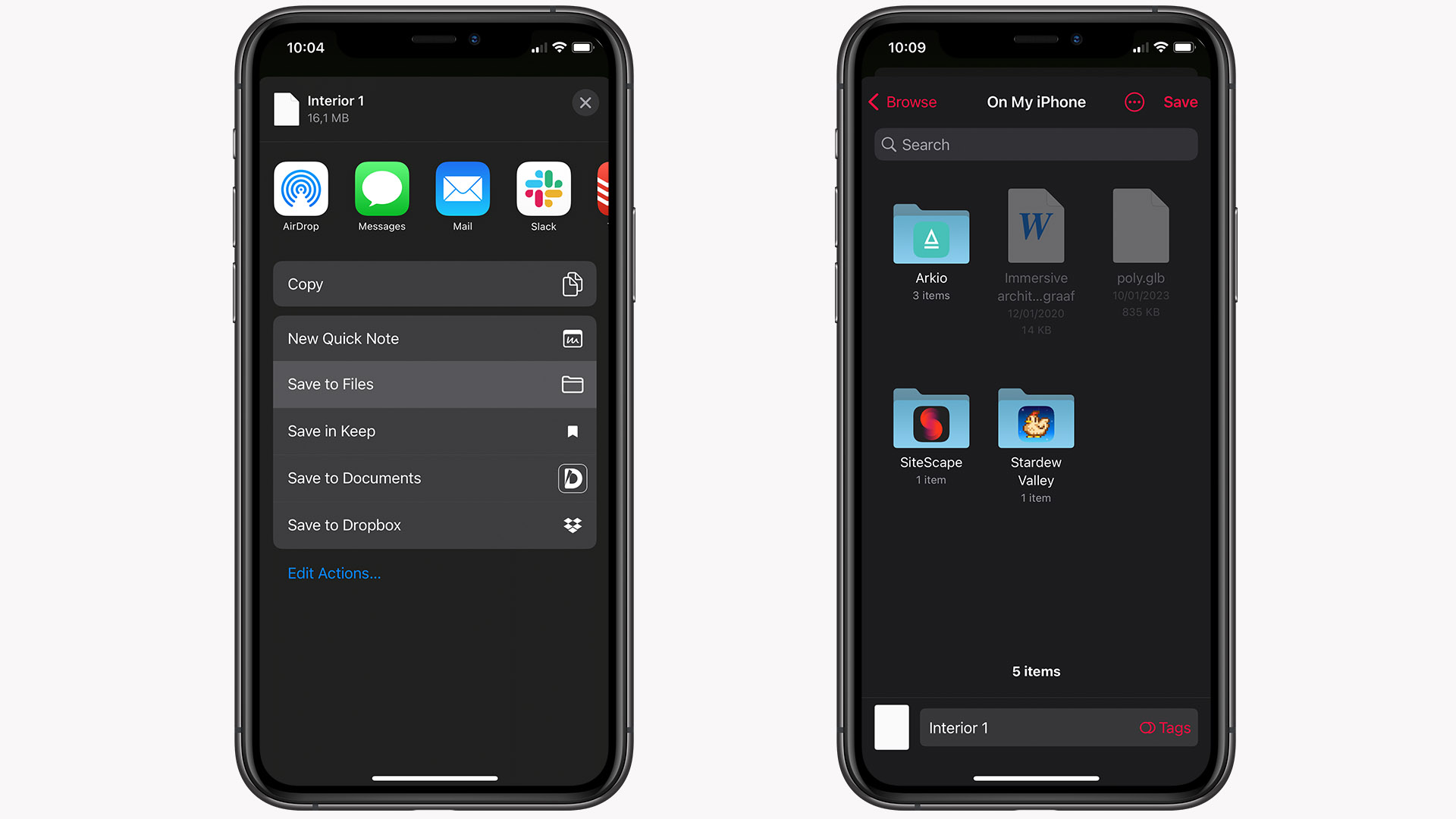 You can select Share>Export to GLB, gltf or OBJ models and put the scanned files in your models folder. After the files are exported you can open the Arkio app and load the model into your scene and share it with other devices using an Arkio meeting.