To activate the new group selection mode, place the front of the controllers/hands together so the black interaction points meet. This will show a cube between the controllers to indicate group selection mode is now active.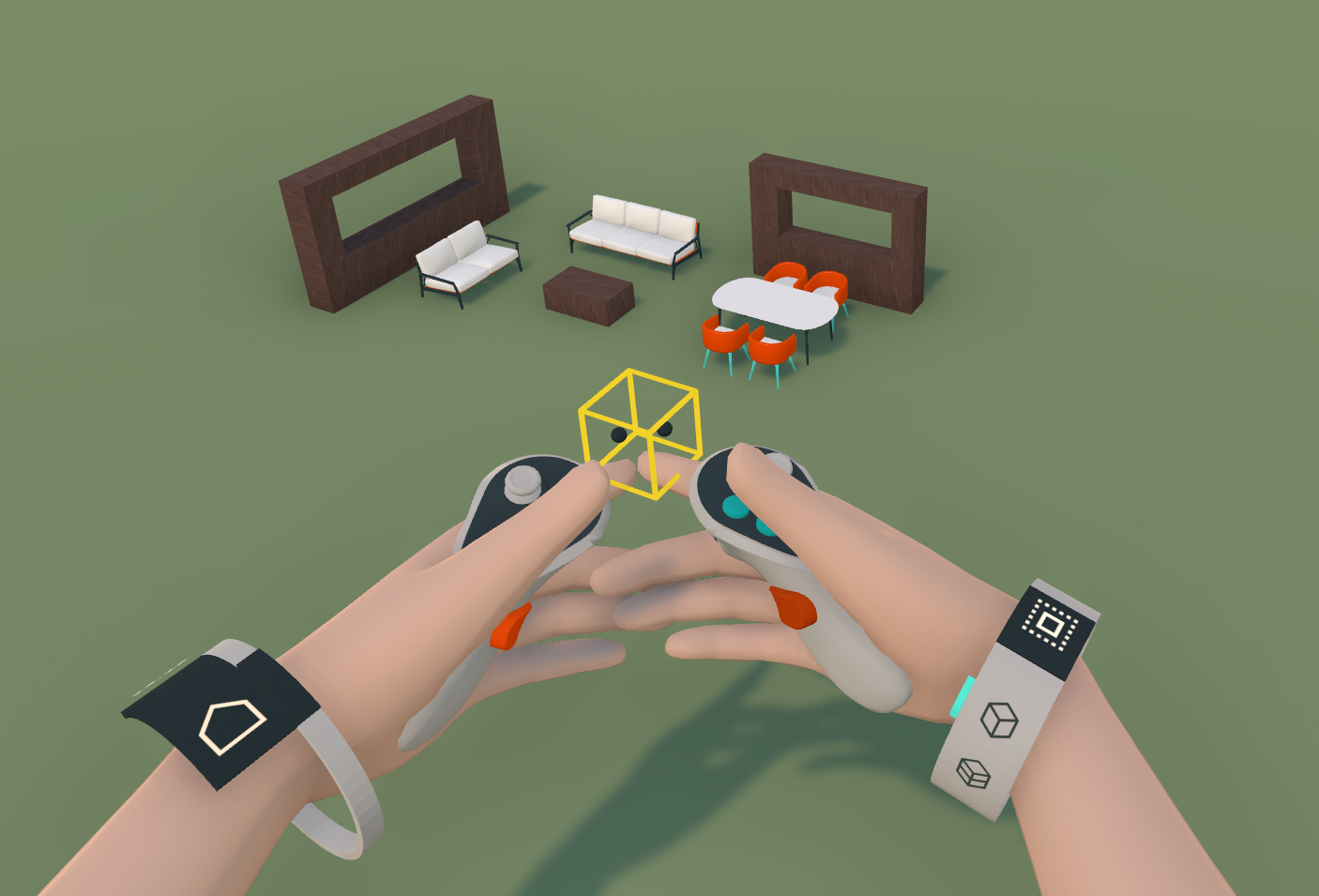 Once in selection mode, you can draw a bounding box around shapes in the scene. You'll see each shape included in the selection be highlighted with a yellow outline.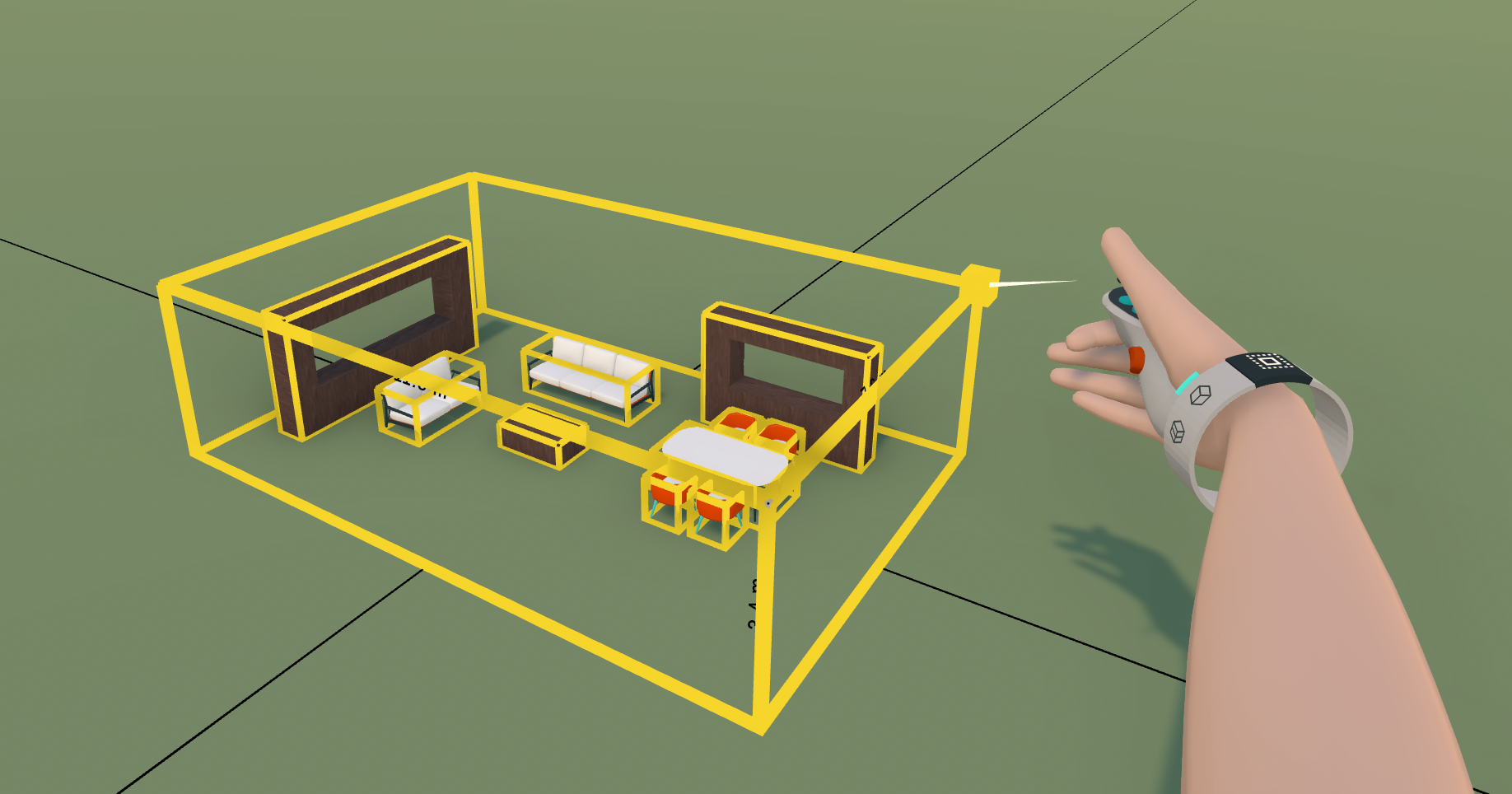 Once the selection is complete, you can pick up the bounding box and move all the included shapes around. You can also copy and delete these shapes by moving them or throwing them away with your hands. The shapes inside these bounds will follow the edits of your bound.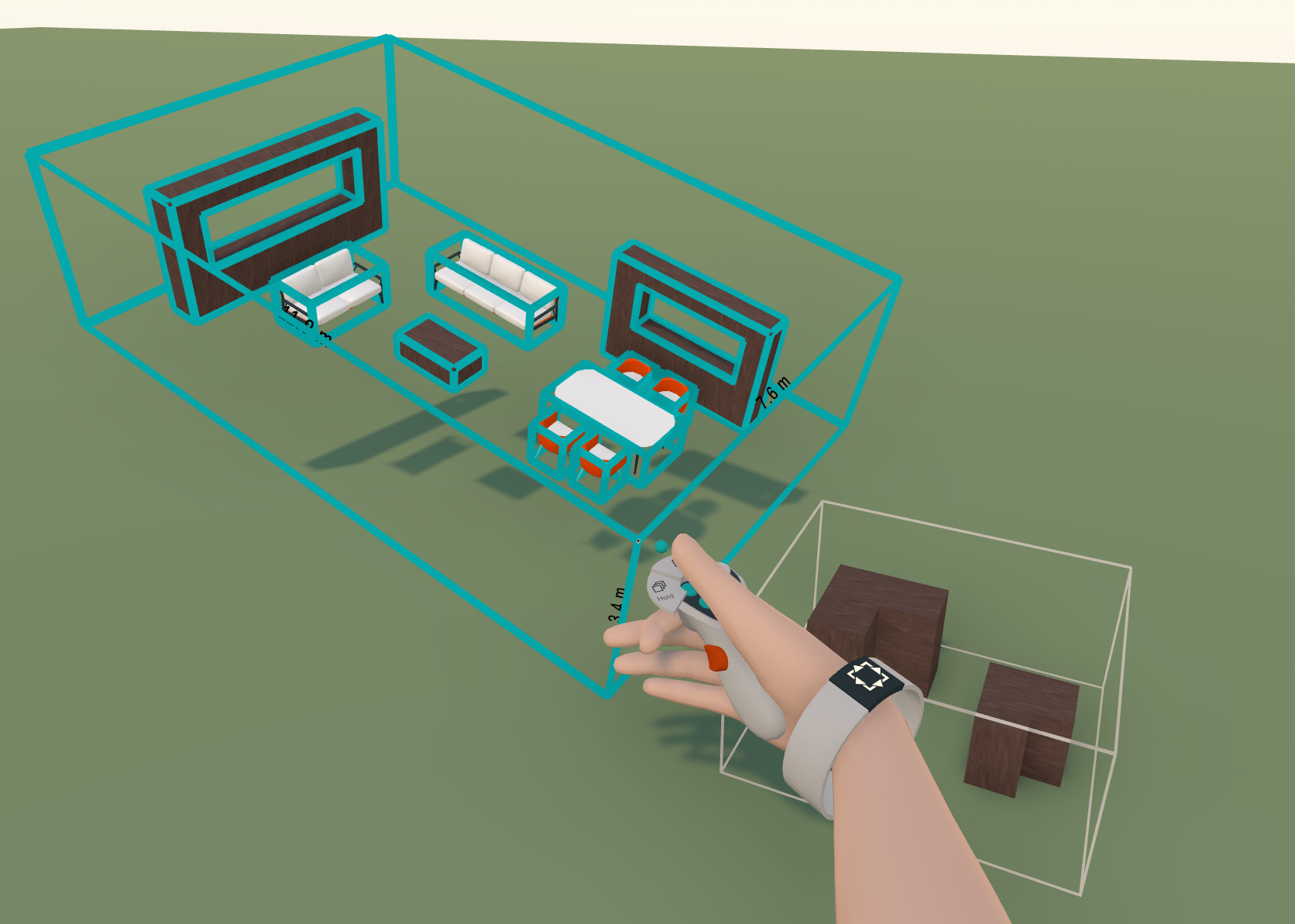 The grouping bound around the objects is visible as a white line while grouping mode is active (by reaching your controllers together and will become invisible when other tools are selected.
You can dissolve a group bound while in grouping mode and press your trigger briefly while hovering over an existing bound shape highlighting it yellow. This will return the group or components inside a bound into individual objects.
Known issues:
Moving of grouped bounds and component bounds is broken in the 1.2.0 Quest store release

The final bounding box doesn't scale to the real size of the selected shapes

Objects removed from the bounding box are still associated with the selection

Not possible to extrude a selection box between two controllers