Get Arkio on your devices
Arkio runs on many devices making it easy to share models and collaborate. Simply download Arkio for free at https://www.arkio.is/download or get the app from the iOS App Store, Google Play Store, Oculus or Steam. The Windows installer of Arkio comes with the plugins for Revit, Rhino and SketchUp.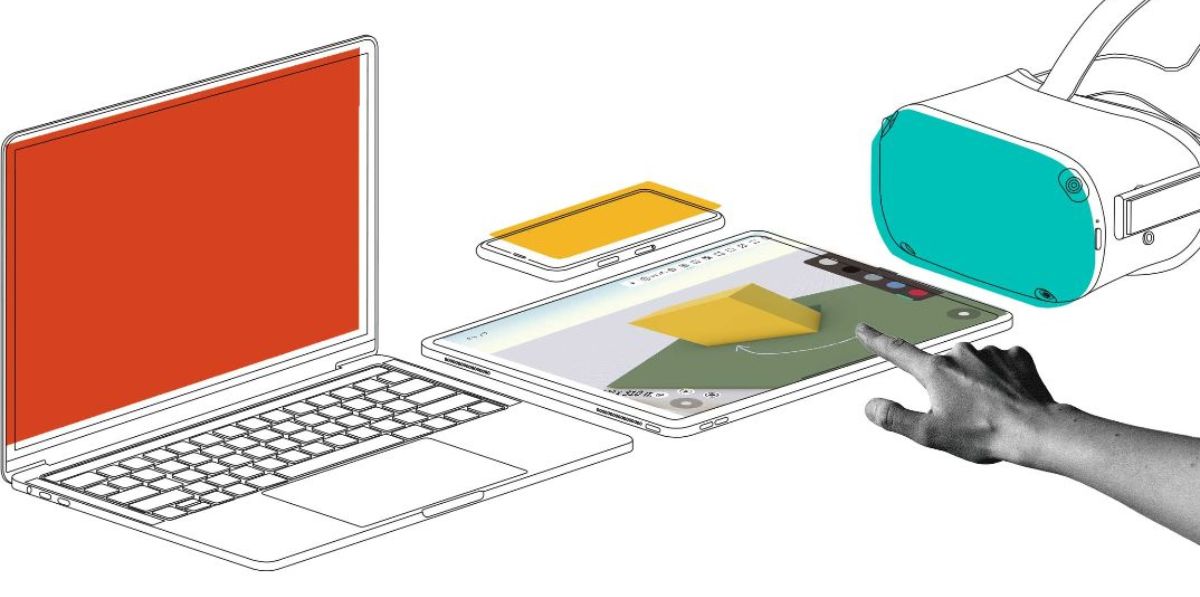 Start Arkio and switch between models
If you run Arkio for the first time you will be greeted by a tutorial scene that can be used to learn about the various features of Arkio. You can switch between models or create a new model with an empty table using the model overview.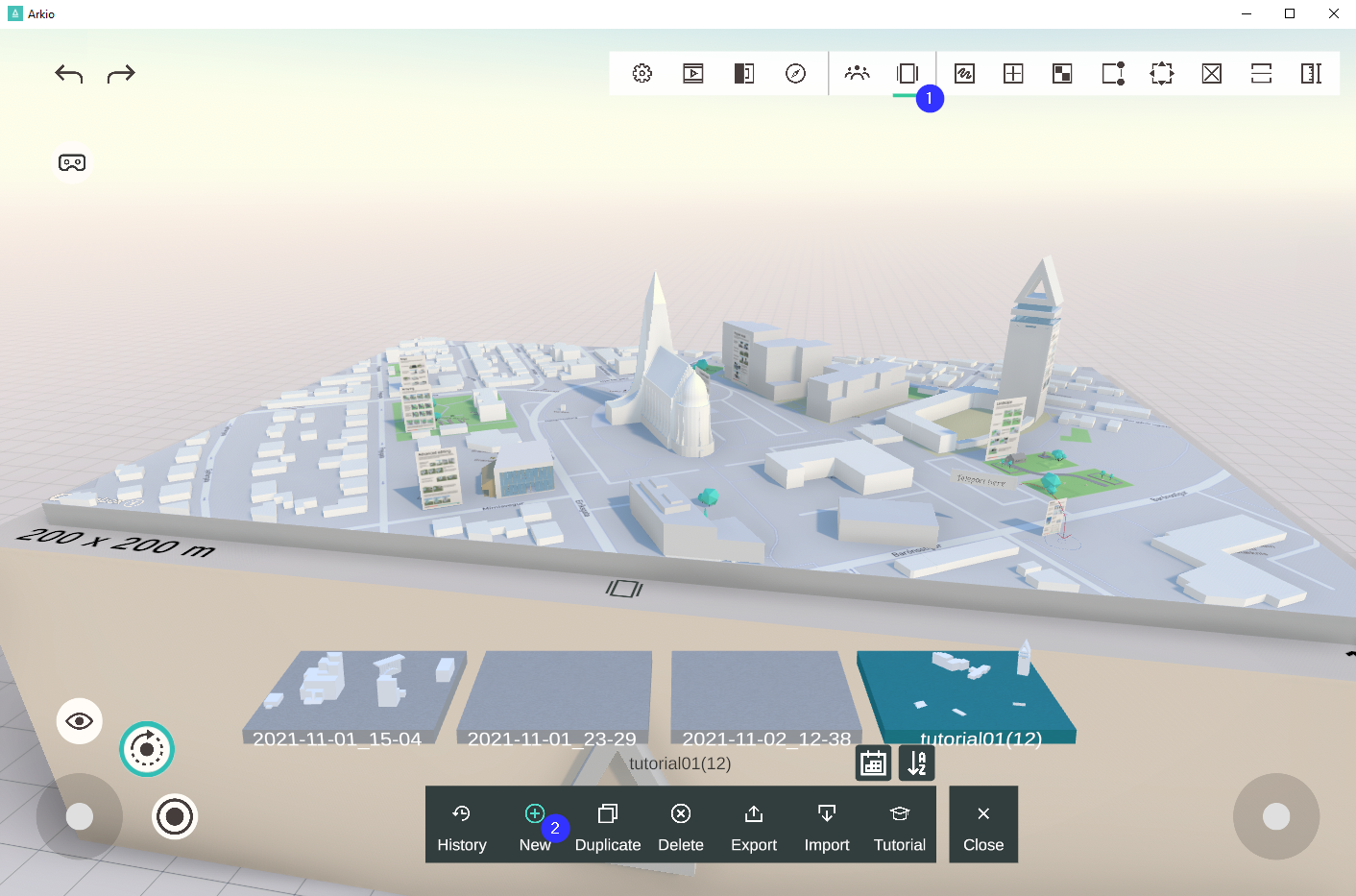 Import models to Arkio
We recommend using Arkio for Windows or Mac to import models and share these with your wireless devices like the Oculus Quest using an Arkio meeting. You can also import models and images to mobile devices and import standard OBJ files to Arkio.
1) Use the Revit, Rhino or SketchUp plugins on Windows to export your model to Arkio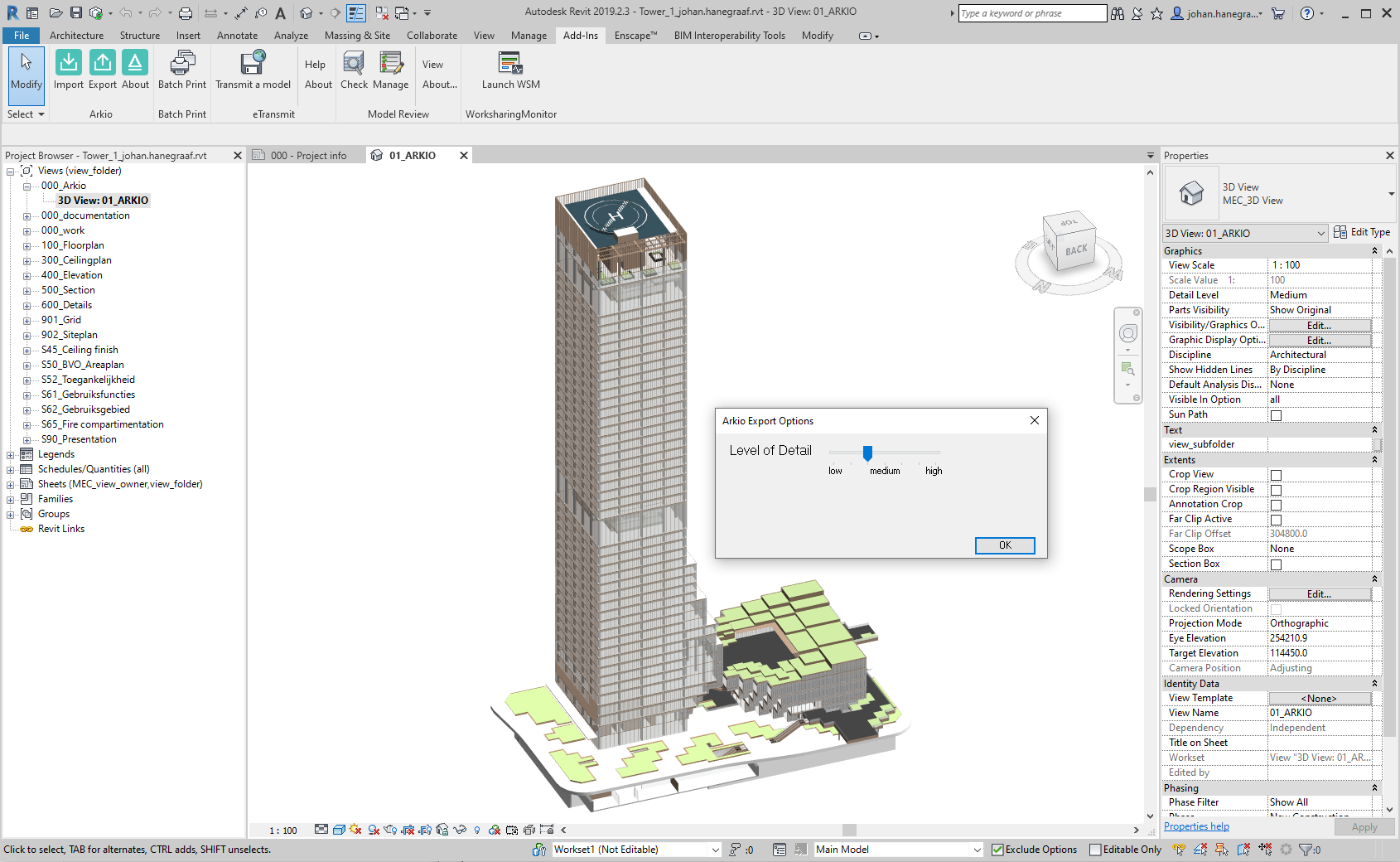 2) Open the Create tool drawer and select import and your filename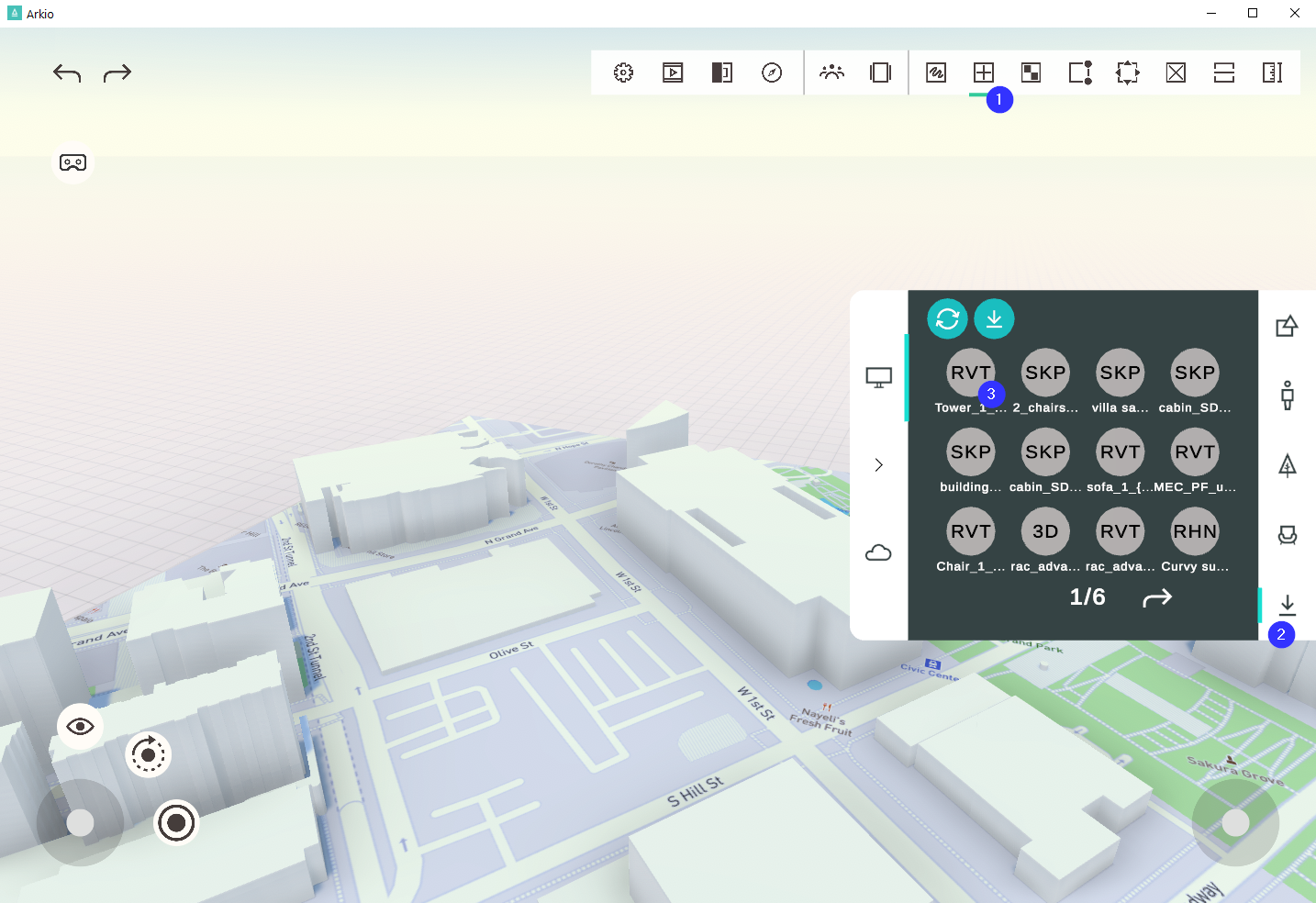 3) Place the model in Arkio by origin to place a locked version of that model to explore and create on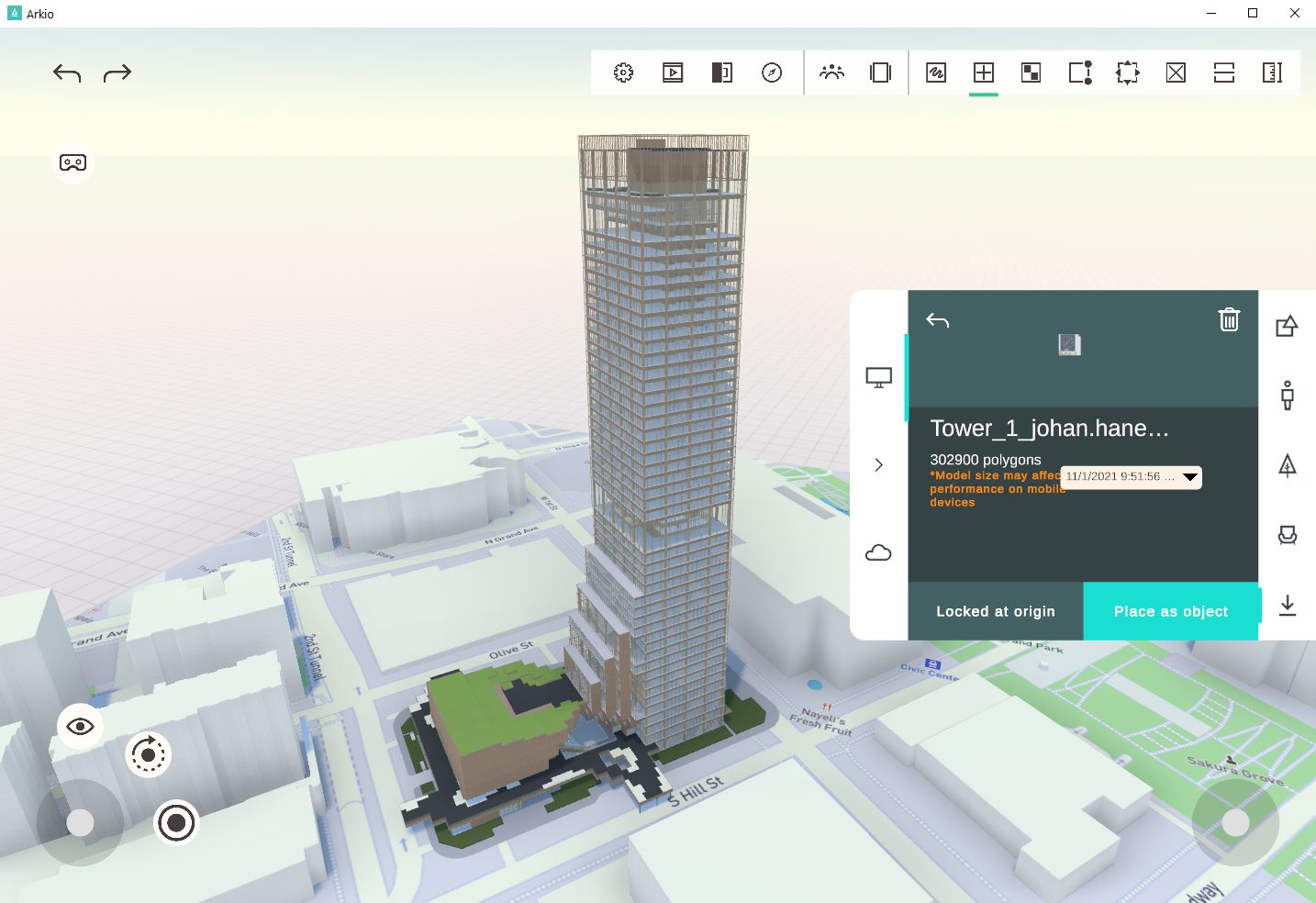 Inviting others to your model
You can start a meeting inside Arkio to share the active scene and your placed imported models. Just give the meeting a name and a password, connect to start hosting the meeting and share the meeting details with others to talk, explore and create together in real-time.
You can join the same meeting with up to 24 devices that can be free users (viewers) or paid users (editors)
Hosting and sharing models in a meeting
The Host of the meeting (star icon) has special meeting permissions like the ability to mute others, switch between design options and gather users. Arkio Enterprise also allows hosts to give temporary edit rights to free Arkio users in a meeting.
To share one of your existing local models into a meeting you need to be the meeting host, select a model in the front row of your models overview and click the share icon. This will share the model with all meeting participants.
Modeling with Arkio
Modeling with Arkio can be best compared to modeling with physical volumes that automatically snap, glue and carve into each other. The best way to experience this is using a VR headset and your hands to interact with the model and UI but you can also apply the same physical modeling operations from a flat-screen device. The various Arkio modeling tools are beyond the scope of this basic introduction but you can learn all about this in our in-app tutorials and other parts of our support pages.
Exporting your work back to other 3D tools
Importing and collaboratively creating something on your imported models is just half the fun. The real magic starts when you load your creations back to native Revit, Rhino, Sketchup or BIM 360 geometry so you can continue your work with the ideas and shapes you just created together.

To export your model you select the model you want to export in the models overview, click Export, then select the desired 3D tool and wait for the export confirmation.
Once exported you can open Revit, Rhino or Sketchup and use the Arkio plugins that come with the Windows installer which will convert these prepared Arkio files to native families and components. You can read more on the various settings and working with these files on our support pages.