Importing models to and from BIM 360 or Autodesk Construction Cloud requires an Enterprise license. You can learn more about our paid licenses on our website
BIM 360 account admins can add Arkio's BIM 360 integration for their BIM 360 users. This integration can be installed under the app sections in admin.b360.autodesk.com.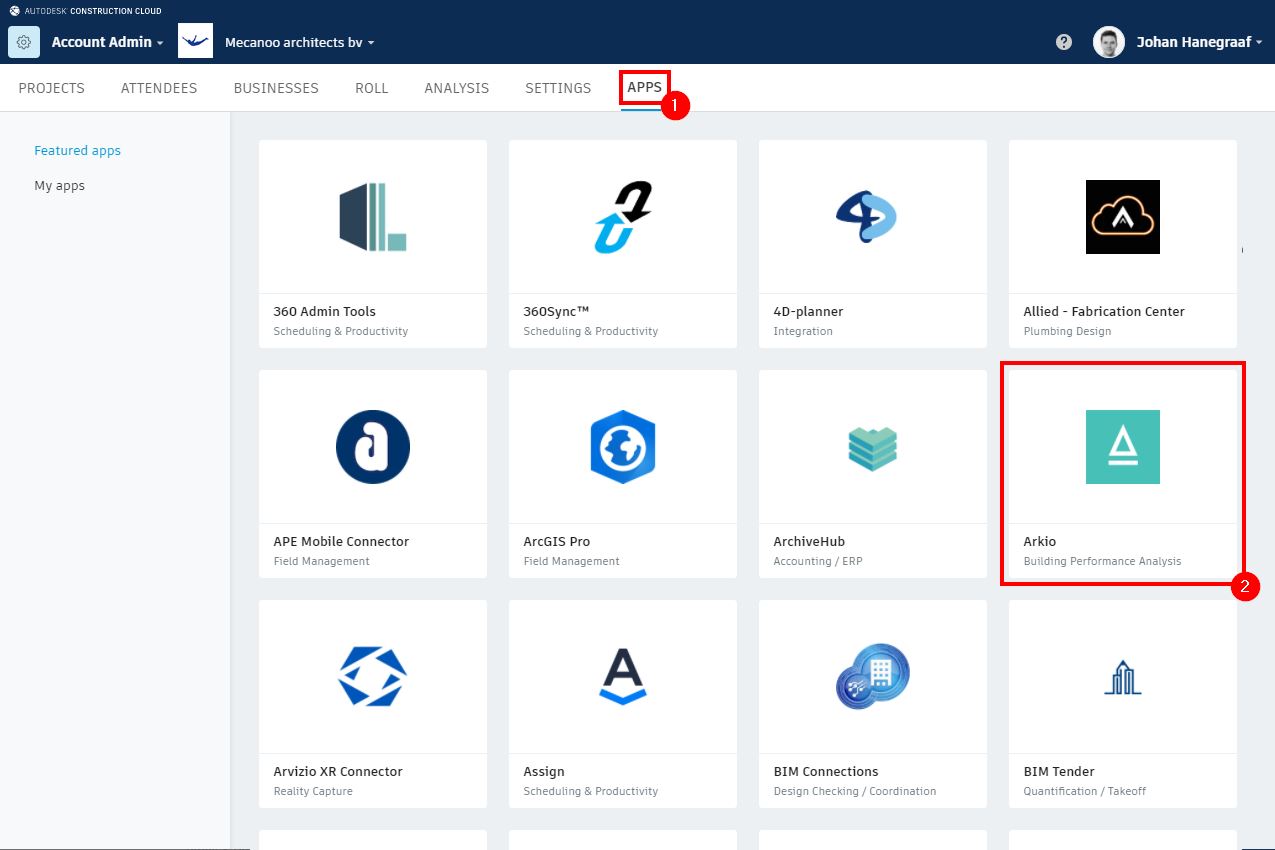 If you're unsure if you have admin rights you can check if you have an Account Admin button under your BIM 360 Docs portal. If you don't have this button you likely don't have these rights for your organization and send these instructions to your account admin.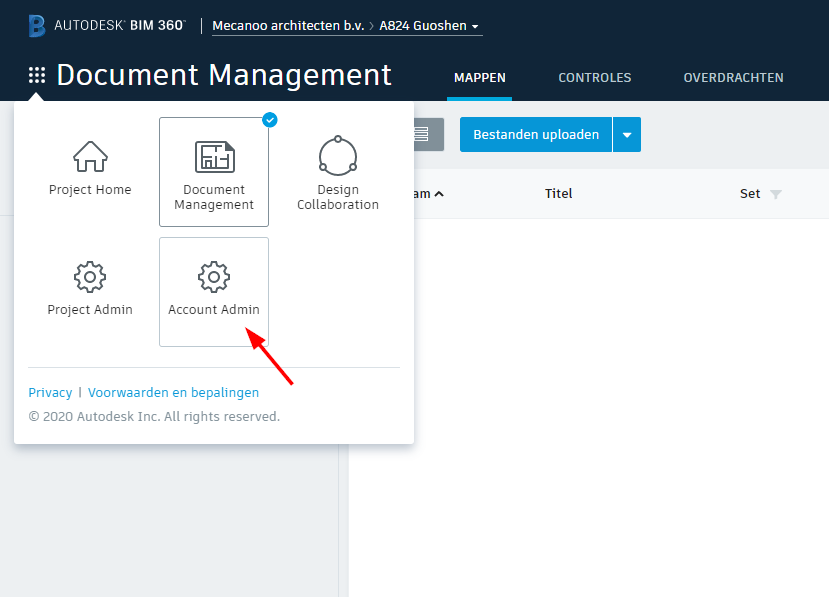 Once on the Account admin page, you can add apps and choose Arkio. We will ask for your permission to read and add user-requested Revit files.
Our integration only reads BIM 360 files for viewing models in our portal and opens Revit files as read-only when the user makes exports of the latest Revit central model to Arkio. We don't make any changes to your original files and only add new RVT models in the user's BIM 360 docs when they make an export from Arkio to BIM 360.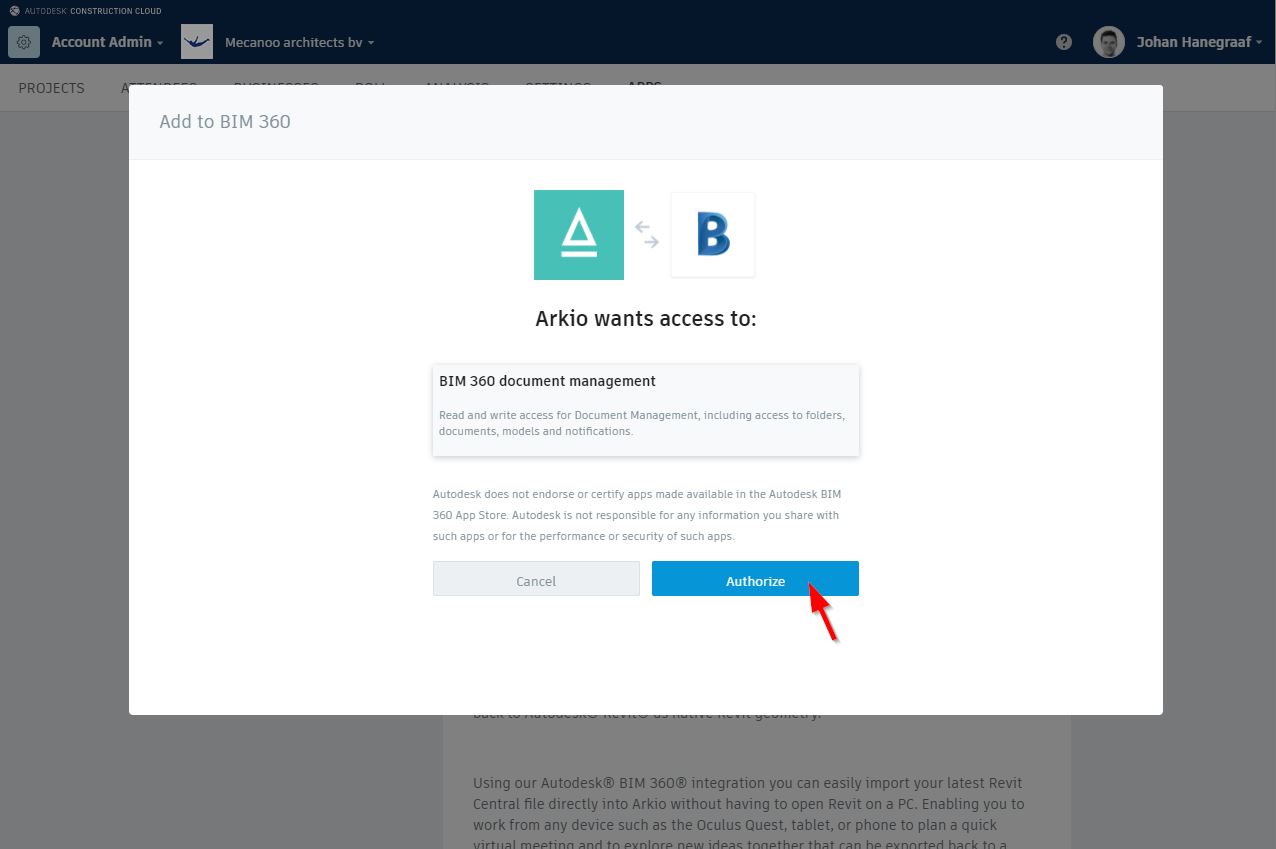 Once you have the integration installed all users of your organization can log in to their Autodesk account on the Arkio BIM 360 portal and link Arkio to their BIM 360 projects using a personal code.
On this page you can read more about working with our BIM 360 integration