Up to two free Arkio users can join a 20-minute meeting without a password to experience collaborative design. If you join a meeting with a password you are entering a professional room where you can meet up to 24 people if a Pro or Enterprise user is in that meeting.
If you are a free user in a pro meeting you will be a viewer that can only talk, move around, and add temporary sketches and dimensions to the model.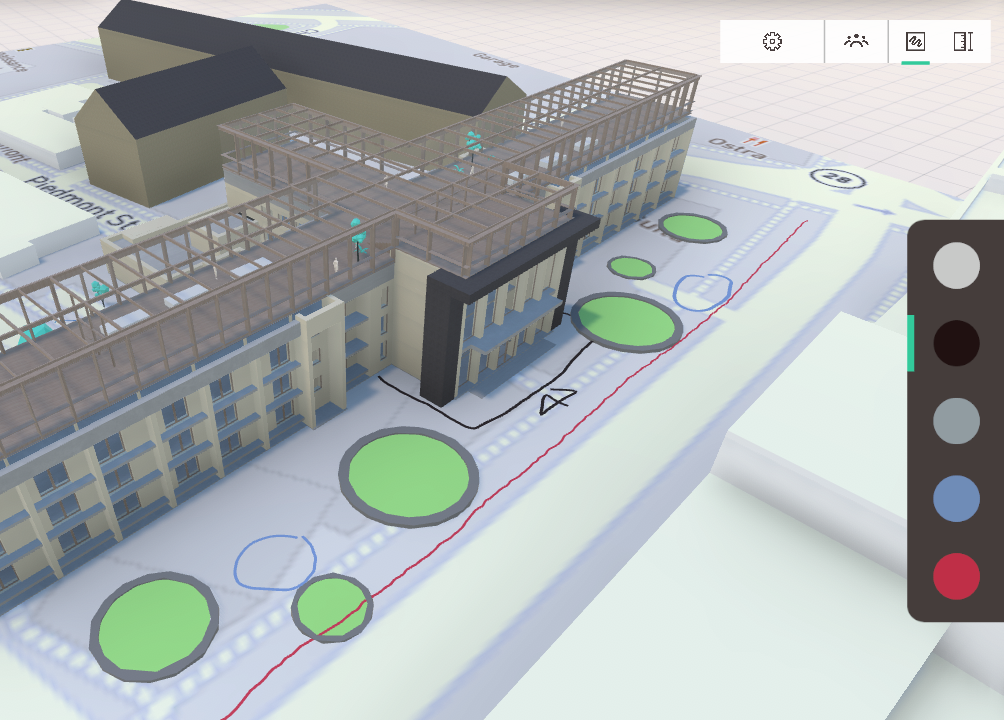 If you want to permanently edit models with a larger number of users you will need an active Trial, Pro or Enterprise license. You can learn more about these subscriptions and free trial on our help pages.
Inactive users
If you (or other free users) are the first to arrive in a password-protected meeting you will be inactive and need to wait for a Pro or Enterprise user to join that room to start this meeting.
If a free meeting expires after 20-minutes you will become inactive and cannot hear or see what other users are doing in the scene. You will need to wait before you can start a new free meeting or ask a Pro, Enterprise, or Trial user to join to enable unlimited meeting time with more participants.