Arkio is free to use and offers additional subscriptions to add professional functionality like unlimited imports & exports from Unity, Revit, Rhino, SketchUp, BIM 360 and host professional meetings where you can invite up to 24 free viewers or paid editors.
Arkio Free, Plus, Pro and Enterprise look and work the same. The main difference is that paid features like importing Revit models or hosting large meetings are blocked behind an upgrade notification.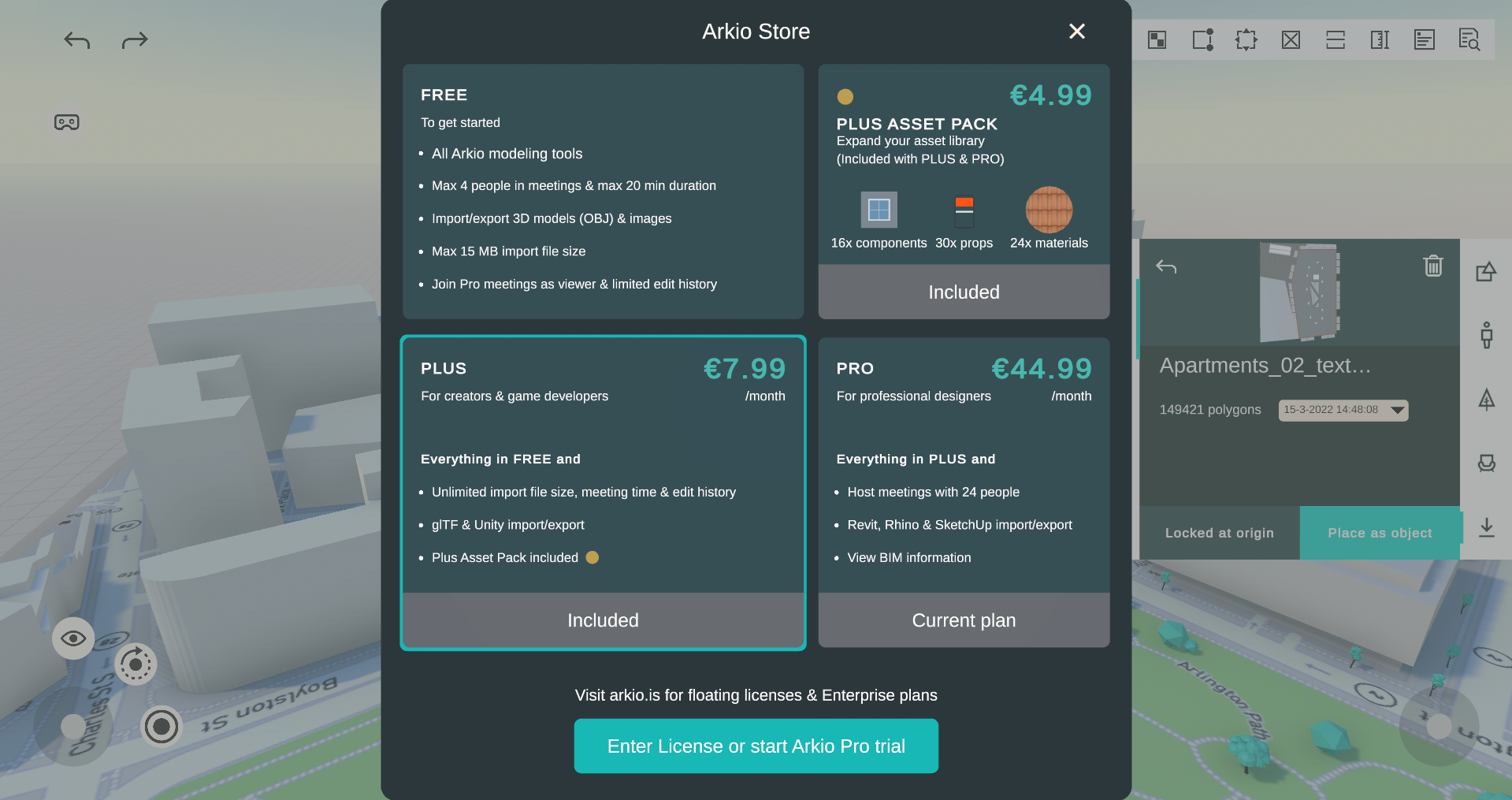 If you start a trial or add a Pro/Enterprise license to Arkio it will immediately unlock the paid features on your device when a license is available. You can activate your license by starting a 14-day trial or filling in the license code sent in an email after your purchase from our Pricing page
Arkio licensing is based on floating licenses, if no floating licenses are available we will show a notification on your tool ribbon and VR wristband. You will automatically get assigned a floating license when it becomes available (e.g. if another user closes their Pro version of Arkio).
Without a license, you can still use Arkio's free features to continue your work offline but you cannot use Pro features like importing Revit models, hosting large meetings or joining meetings as an editor.
If you are using Arkio without an Internet connection and you previously had a valid license Arkio will enter a grace period where you can still use paid features for 24 hours. If the grace period expires you will have to connect to the Internet again to activate your license.