When having a large database of custom families in Revit that you would like to place as objects in Arkio you can use the following workflow to prepare your files. This could have various use cases as you can load your own trees, people, cars, and interior objects, and prototype object configurations in VR/mobile using Arkio. These objects will be converted back to update-able Revit families once exported back to Revit so all your Arkio object positions, rotations, quantities scales are reusable when going back to Revit.
workflow steps
1) Install the latest version of the Arkio Revit plugin on your device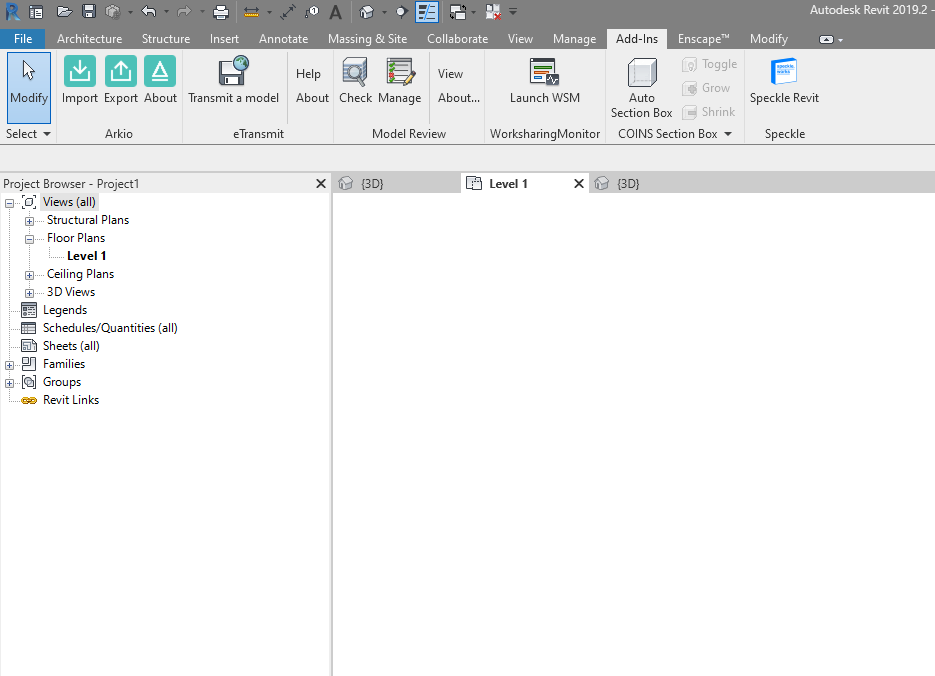 2) Create a new empty Revit project. (Imperial or Metric makes no difference)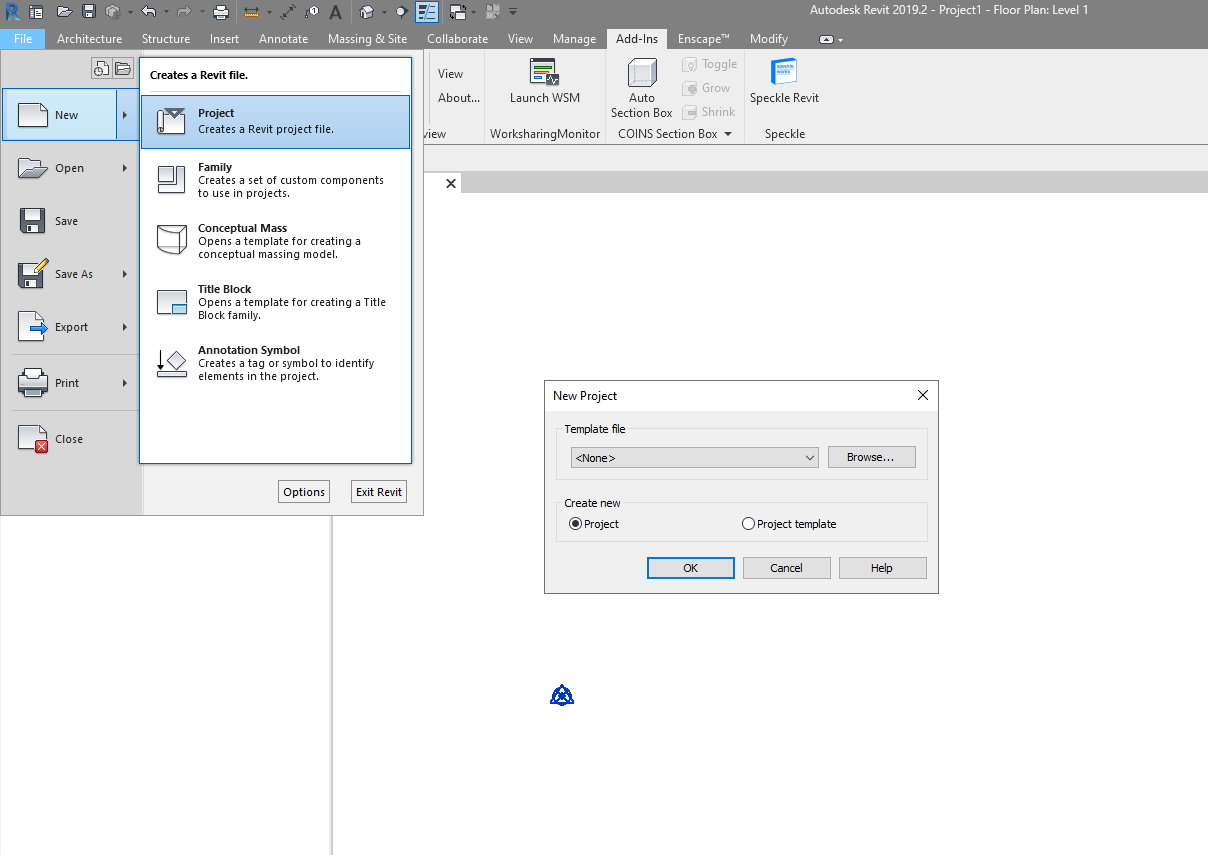 3) Turn on the project base point / origin of that empty project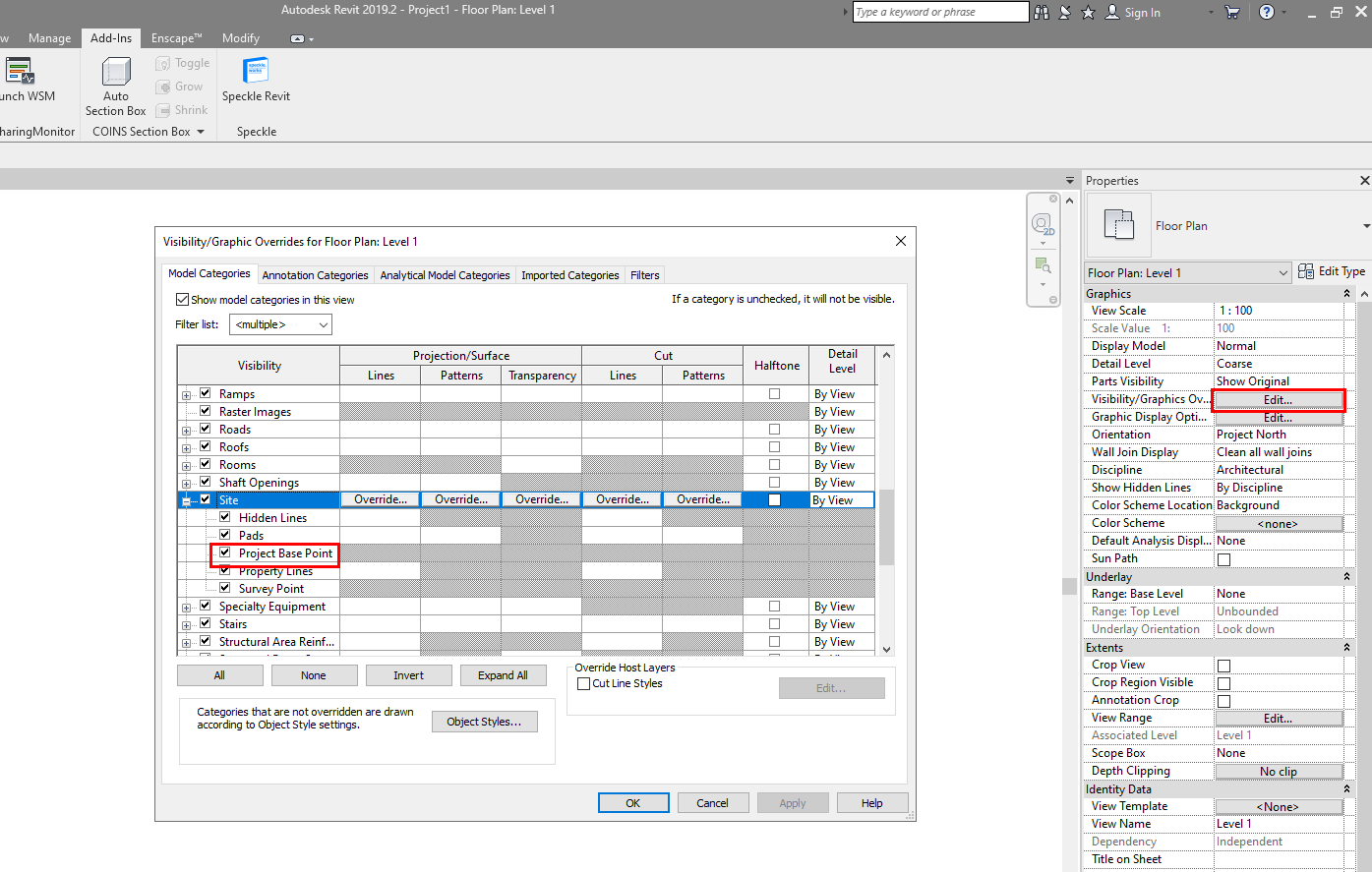 4) Copy/Paste or load the families/types you like to export to Arkio in this new project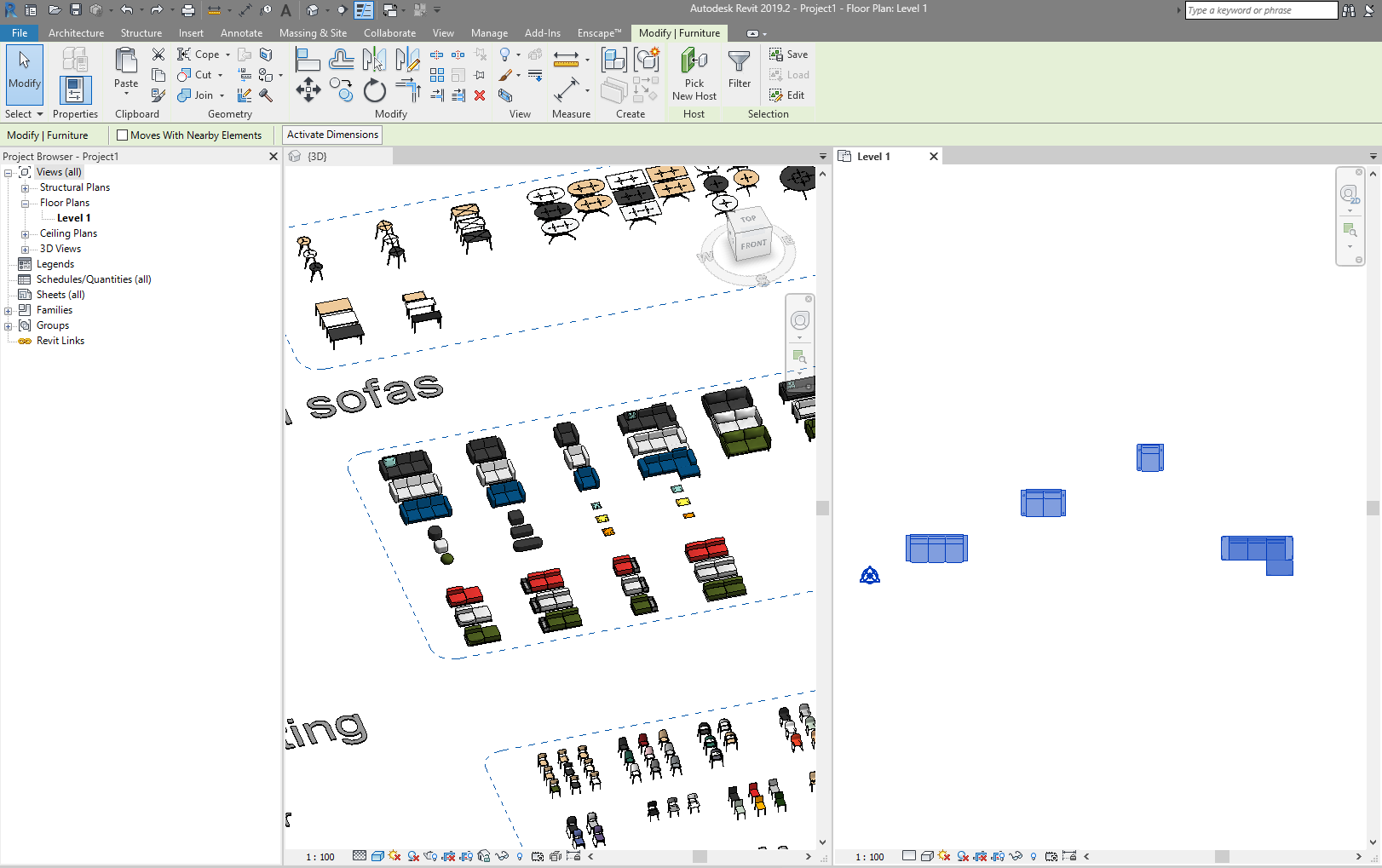 5) Move one of the families to the project origin of your project and delete the other loaded families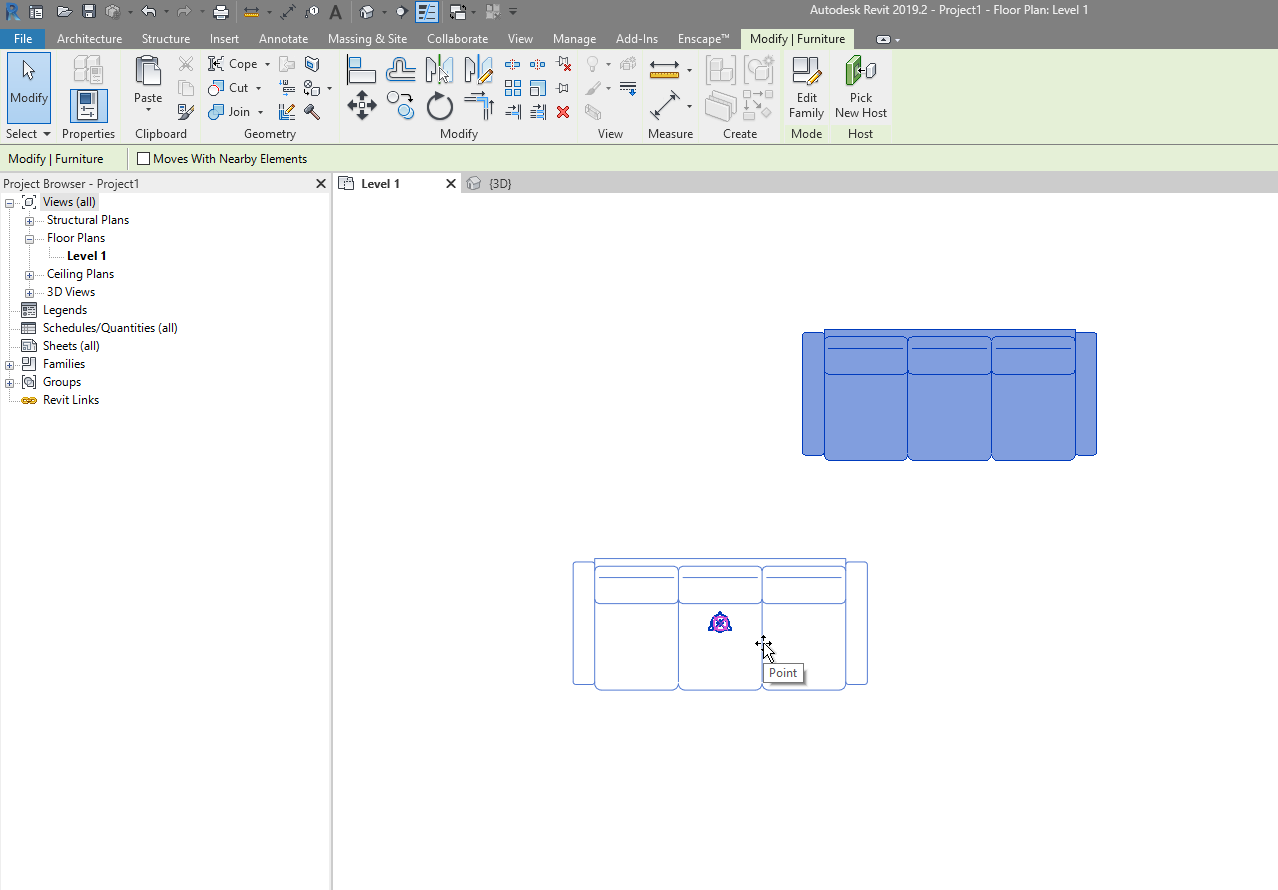 6) Save your project as something you like to call this collection of objects in Arkio. We will be using "Fam" for this example. And call your 3D view the name of the object you like to export "Couch1" in this example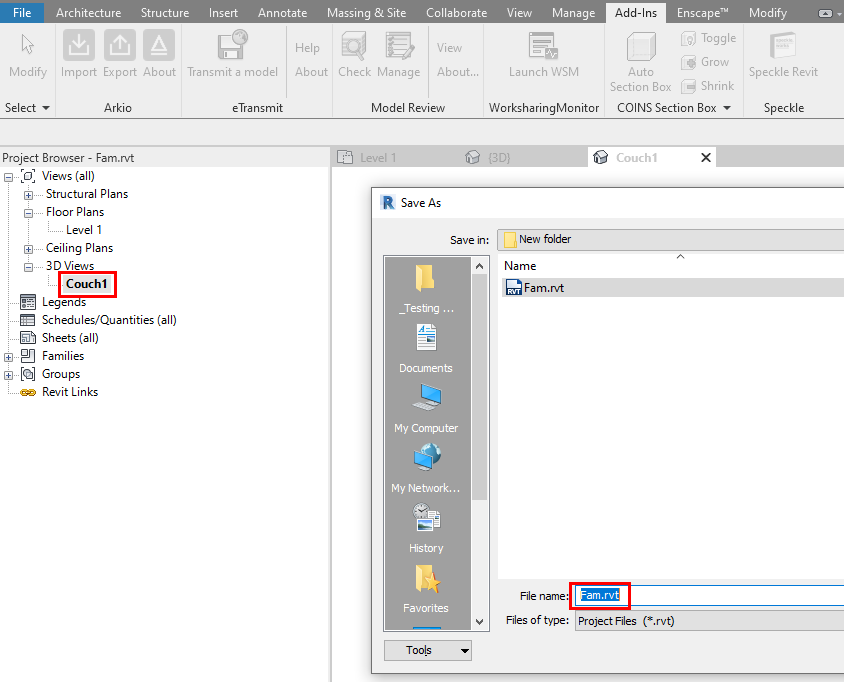 7) Now it's time to export your families. Start with the one you named and placed at the origin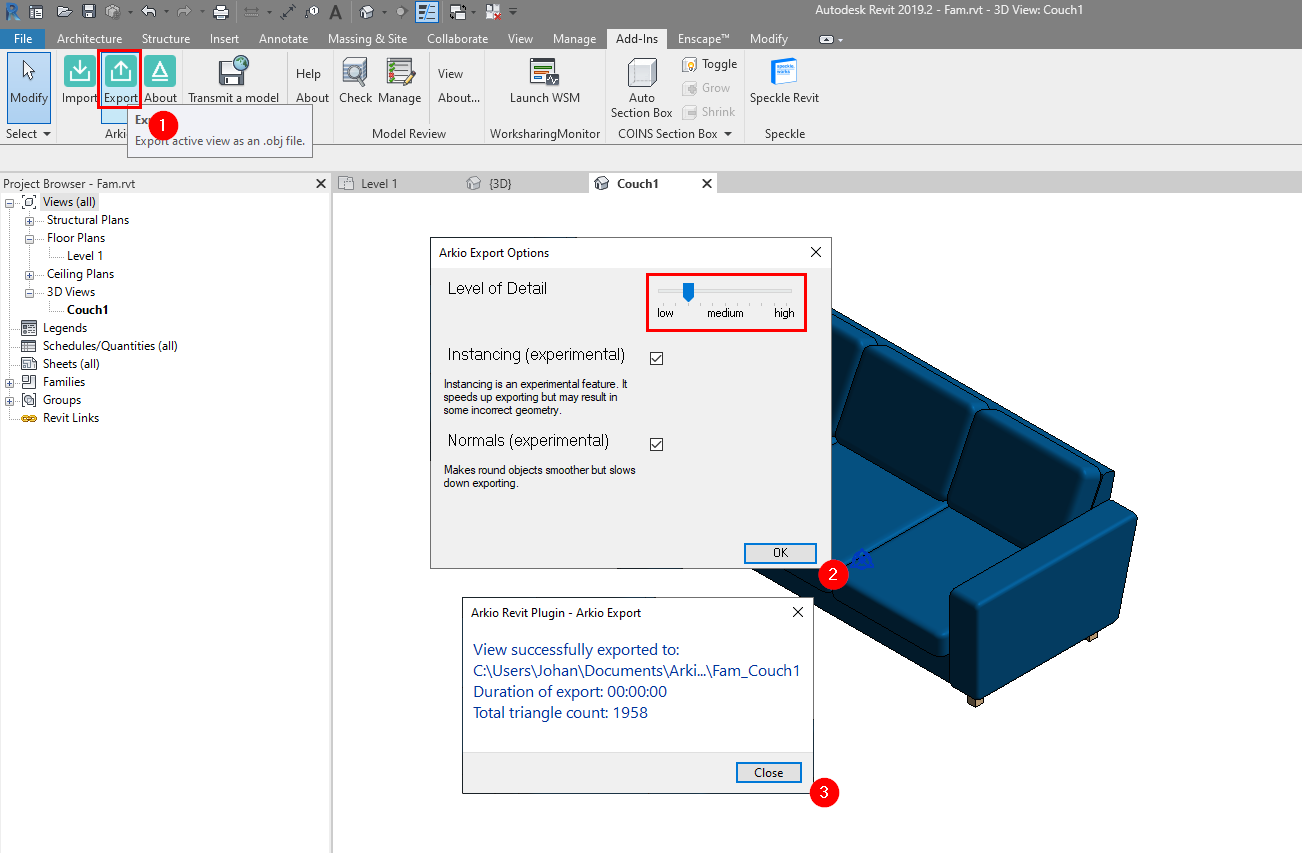 8) Replace the family with another family you like to export and change the 3D view name (this name will be used in Arkio) repeat these steps for all the families you like to export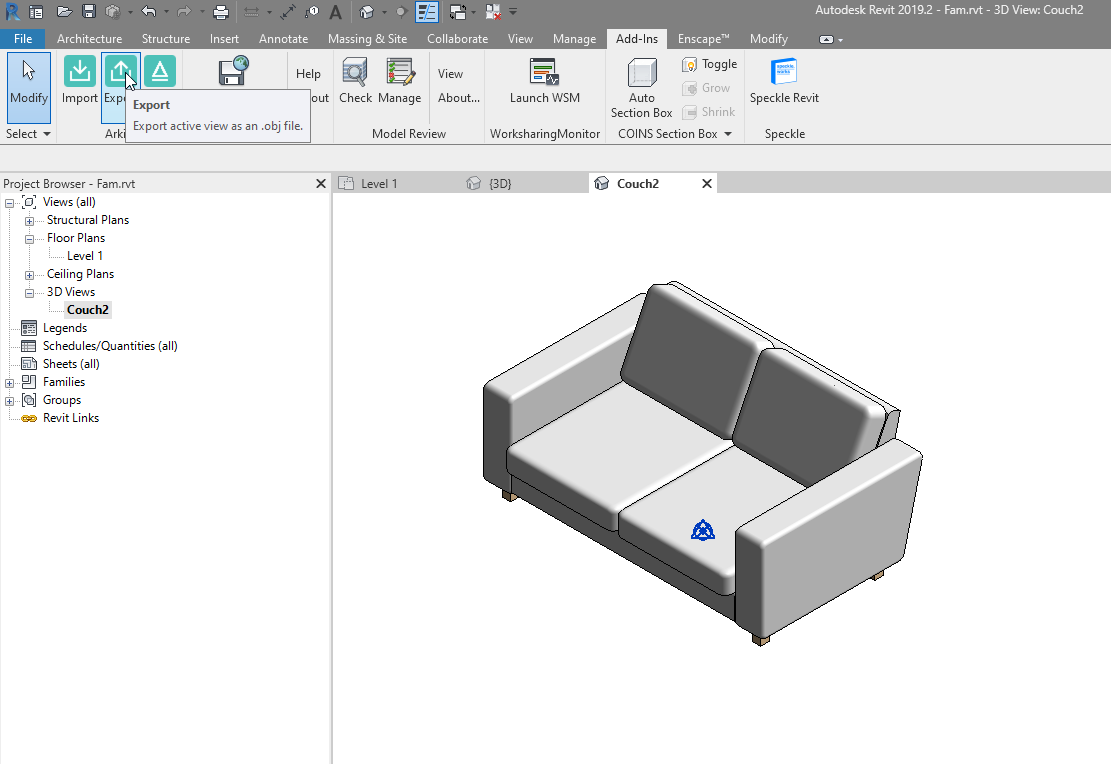 9) Now we can gather the Revit exported Arkio files from %userprofile%\Documents\Arkio\Import\Revit folder and move the OBJ, MTL files, and textures to %userprofile%\Documents\Arkio\Imports\Models After moving the files the original folders created for the families can be deleted from the Revit folder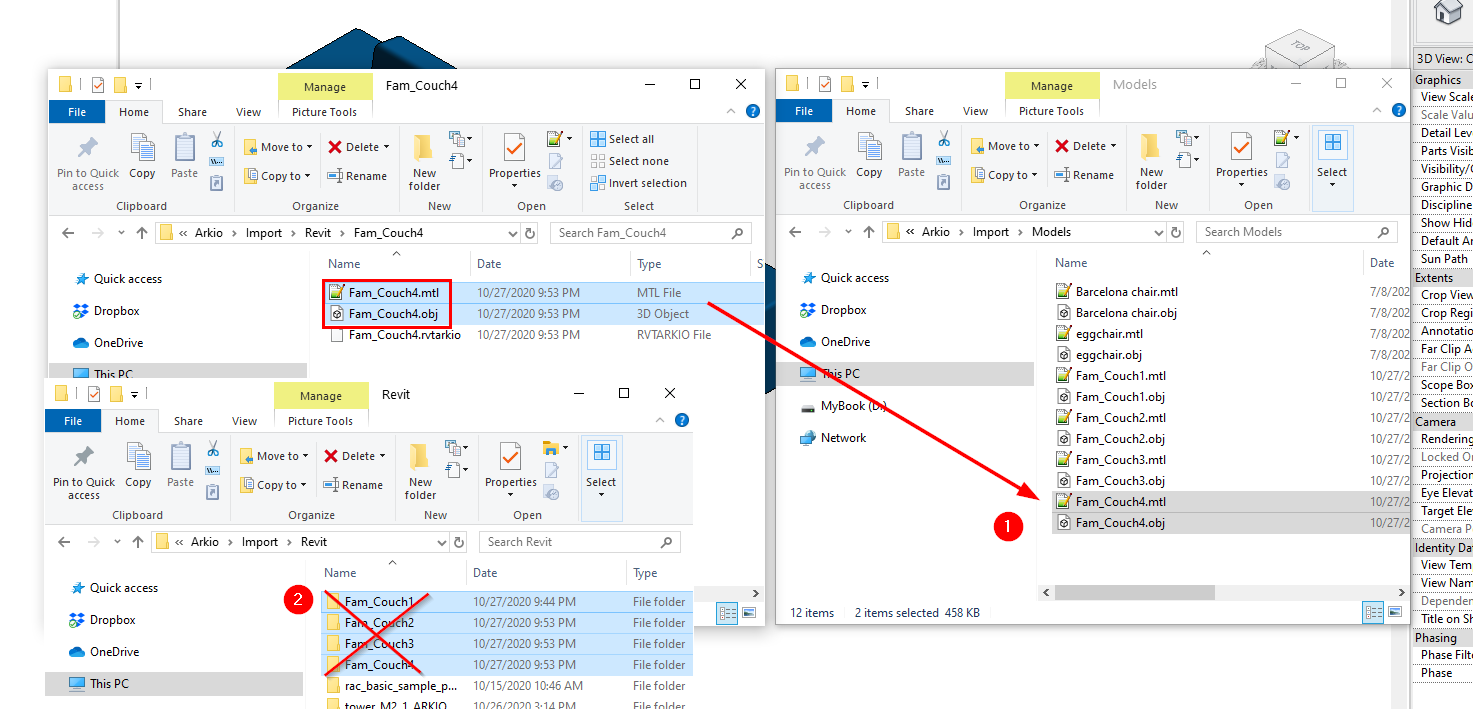 10) the next time you start Arkio the objects would now appear in your import placement drawer and be picked up and moved like other Arkio objects. These objects can be shared in meetings and exported back to replaceable Revit families using our Revit export function.