Arkio settings can be accessed from the bottom drawer of the main menu. Here you can change the general units of Arkio to metric (meters) or imperial (decimal feet) and change the default sizes of your walls (hollow shapes) and floors (stacked shapes)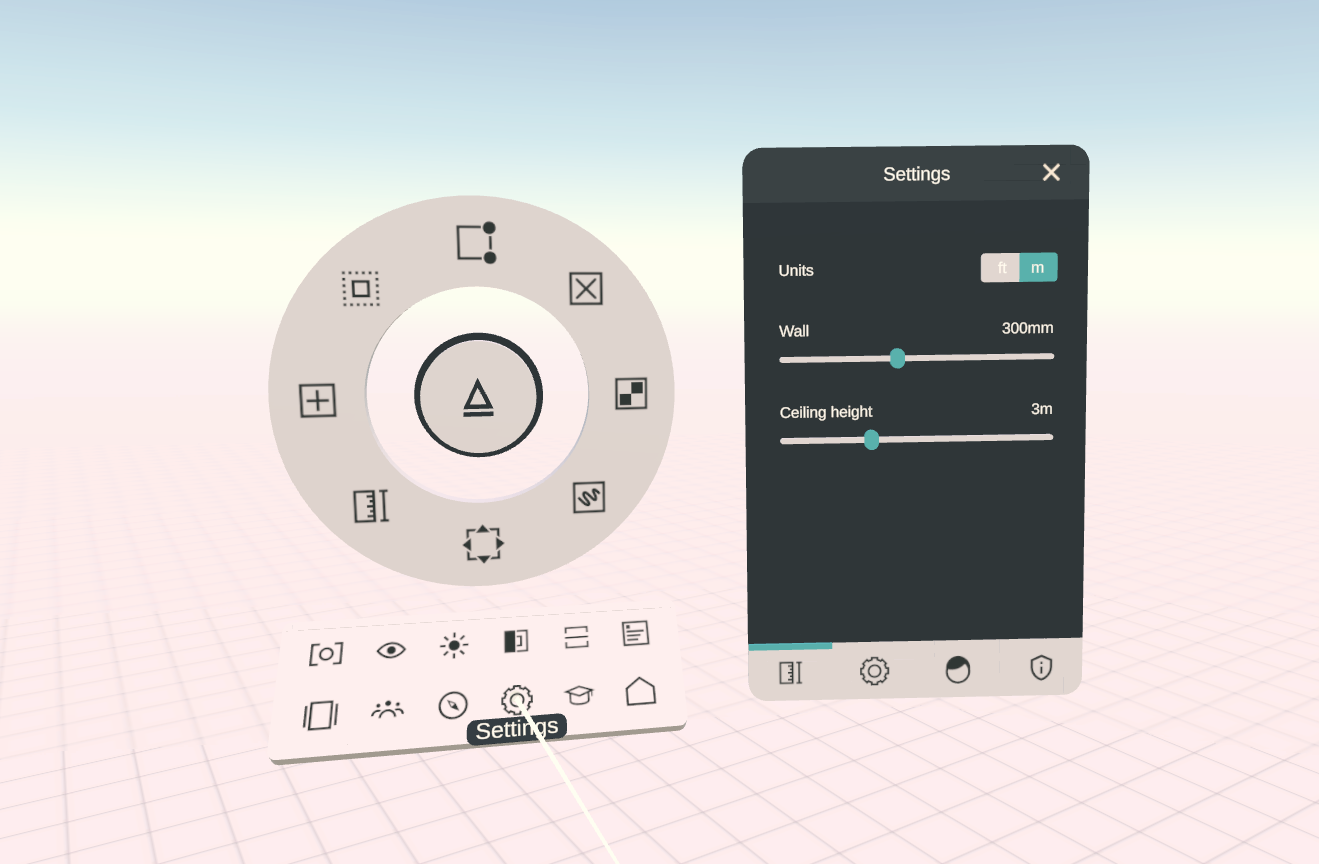 The active version of Arkio and additional settings for troubleshooting can be found in the second tab of the settings dialog. You can control the strength of the comfort vignette (dark ring that shows around your eyes when moving around by grips in Arkio) if you are prone or less prone to motion sickness and the primary hand for your tools. Usage analytics send anonymous information about crashes and performance issues of the app that will be used to improve Arkio.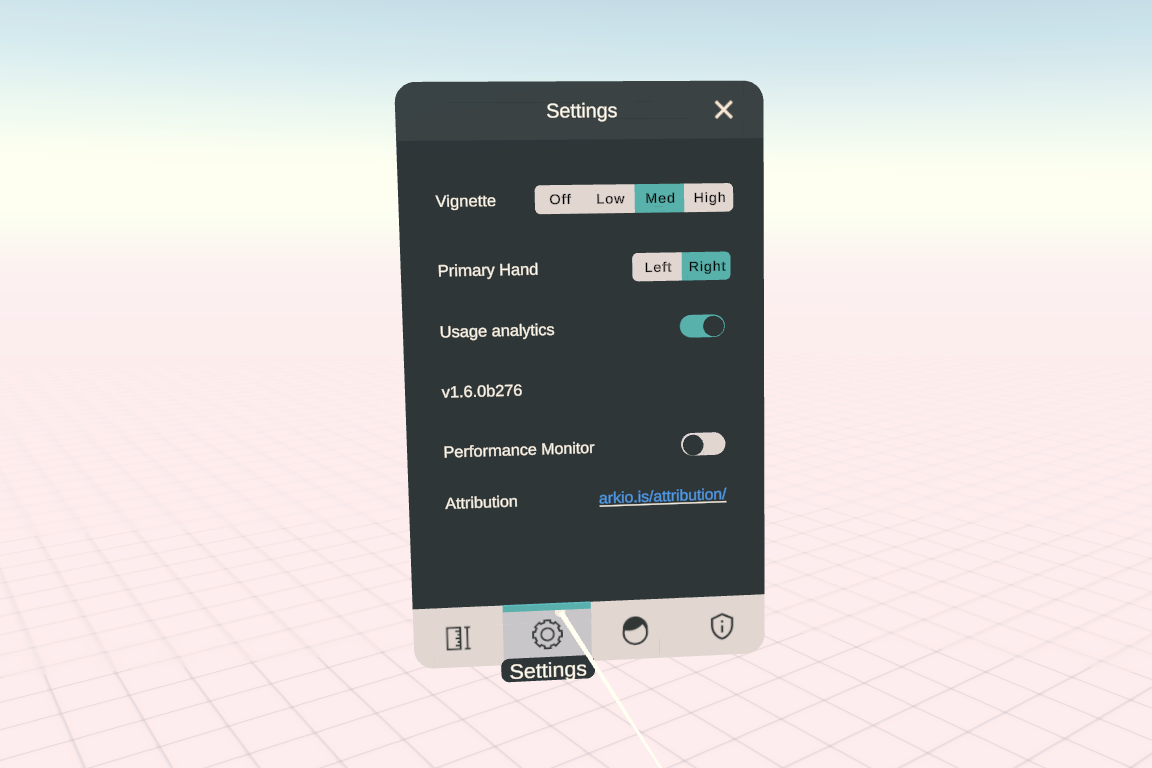 The third tab lets you choose what avatar to use. You can choose to show as your Meta avatar (only on Meta headsets) or Arkio default colored head in meetings.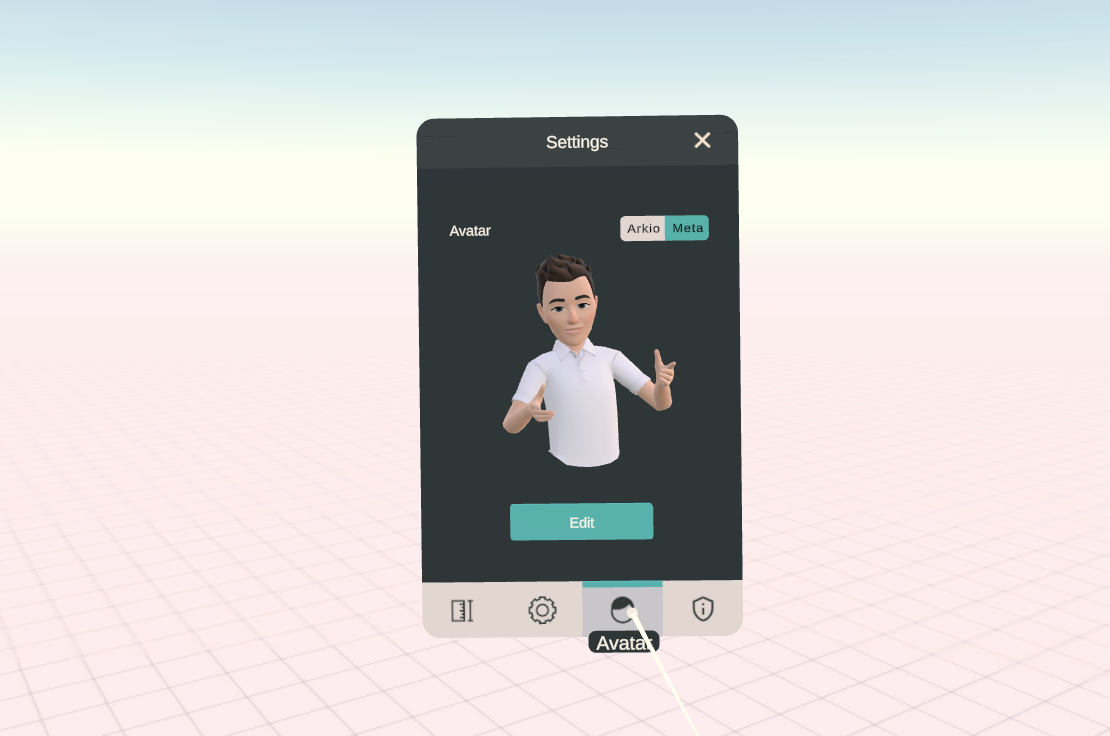 The fourth tab lets you control your license settings of Arkio. Here you can start a 14-day Pro trial or fill in your license key bought from our store.