When starting Arkio on Steam you get a dialog to "Launch Arkio in VR with Steam VR" or "Launch Arkio" on the desktop without VR support. When choosing to launch in VR any Steam-supported headset detected on your PC Arkio will be used for Arkio's UI but users can still enable a third-person hybrid camera that can be used for local PC and VR collaboration.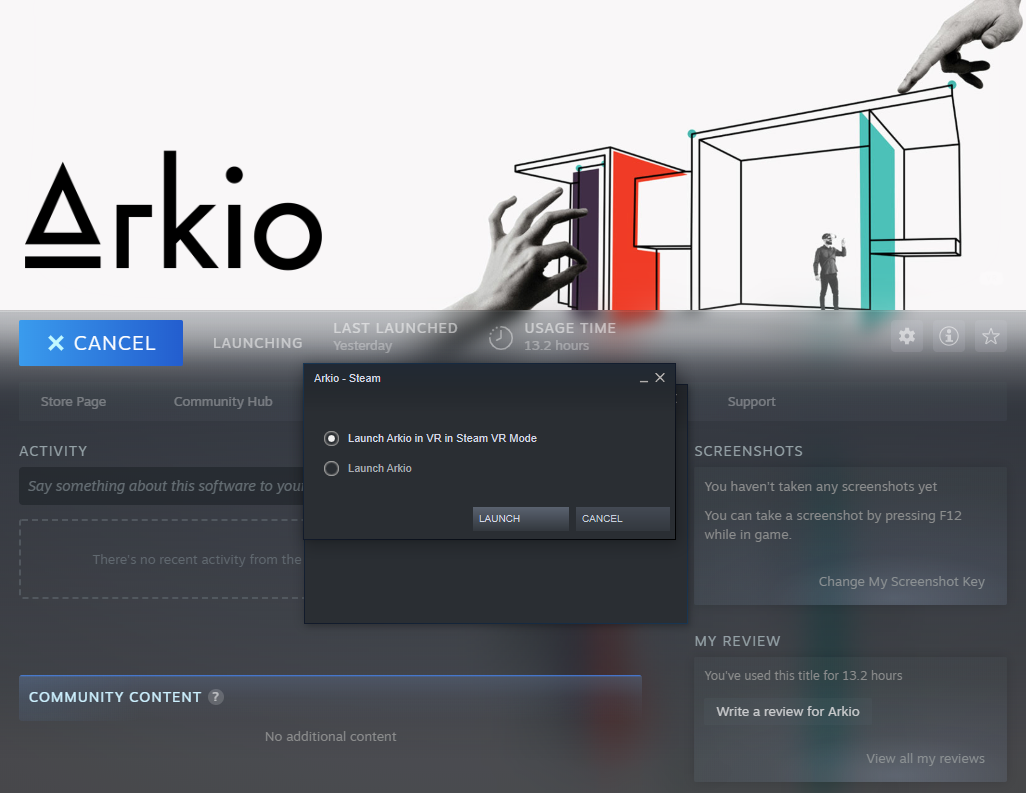 A smooth camera can also be toggled on using the camera controls in the top-left corner of the screen (note this may impact performance depending on the PC being used to run Arkio). You can also press the screen icon to start a 3rd person camera for a fixed spectator position and local screen-based collaboration.
| | |
| --- | --- |
| | |
| VR mirror camera | Smoothed hi-resolution camera |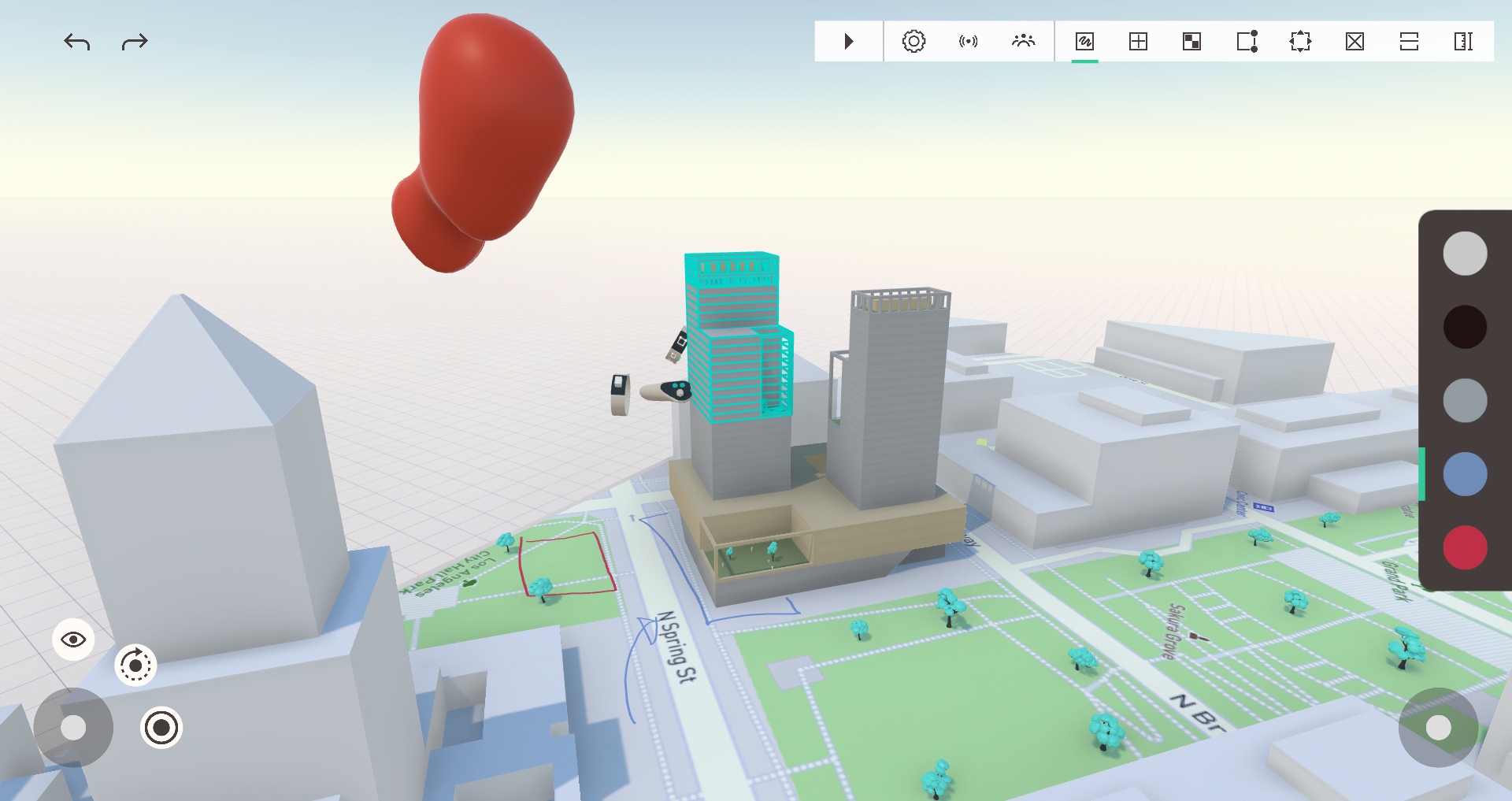 3rd person collaboration camera
In 3rd person mode, your PC users can collaborate locally with the VR user using the same PC. They can make live notes on the model using sketches, help the VR user login to a meeting or even model and adjust the geometry in the scene together with the VR user.
Arkio can be used without a VR headset on a PC and on iOS or Android tablet or phone. In the screen mode of Arkio, it's easy to navigate around or use modeling tools like create, edit and move operations.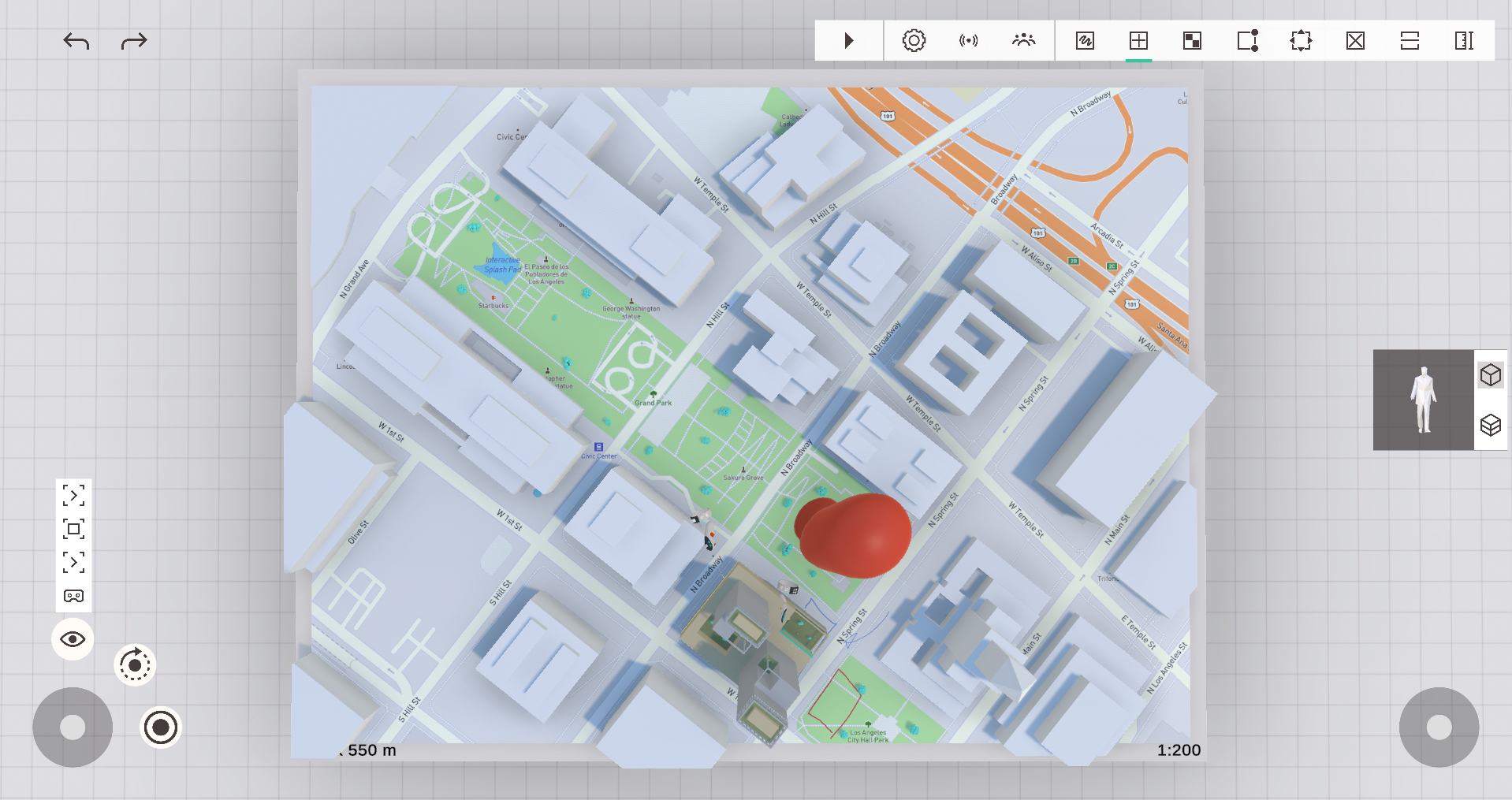 On the left top of your screen, you can find the undo/redo buttons, and on the bottom, you have two touchpad thumbsticks for navigation. You can toggle between the different pre-set views on the eye icon
On devices that support AR capabilities, it's possible to view the model in Augmented Reality mode, and to paint and delete shapes simply by tapping on them. Please see the screen user interface for more information on using the non-VR version of Arkio.