The first person to log into a meeting is the assigned meeting master. When you are the meeting master (visible by cyan highlight around your user color) you have the ability to create, duplicate or switch between active models, visible to everyone joining that session. Anyone participating in the meeting can ask to become the meeting master by pressing the "master" button on the model viewer panel.
Models shown in the Model viewer are placed at a slight offset to the locally stored models when in a multi-user session. Only these models will be visible to users in a meeting.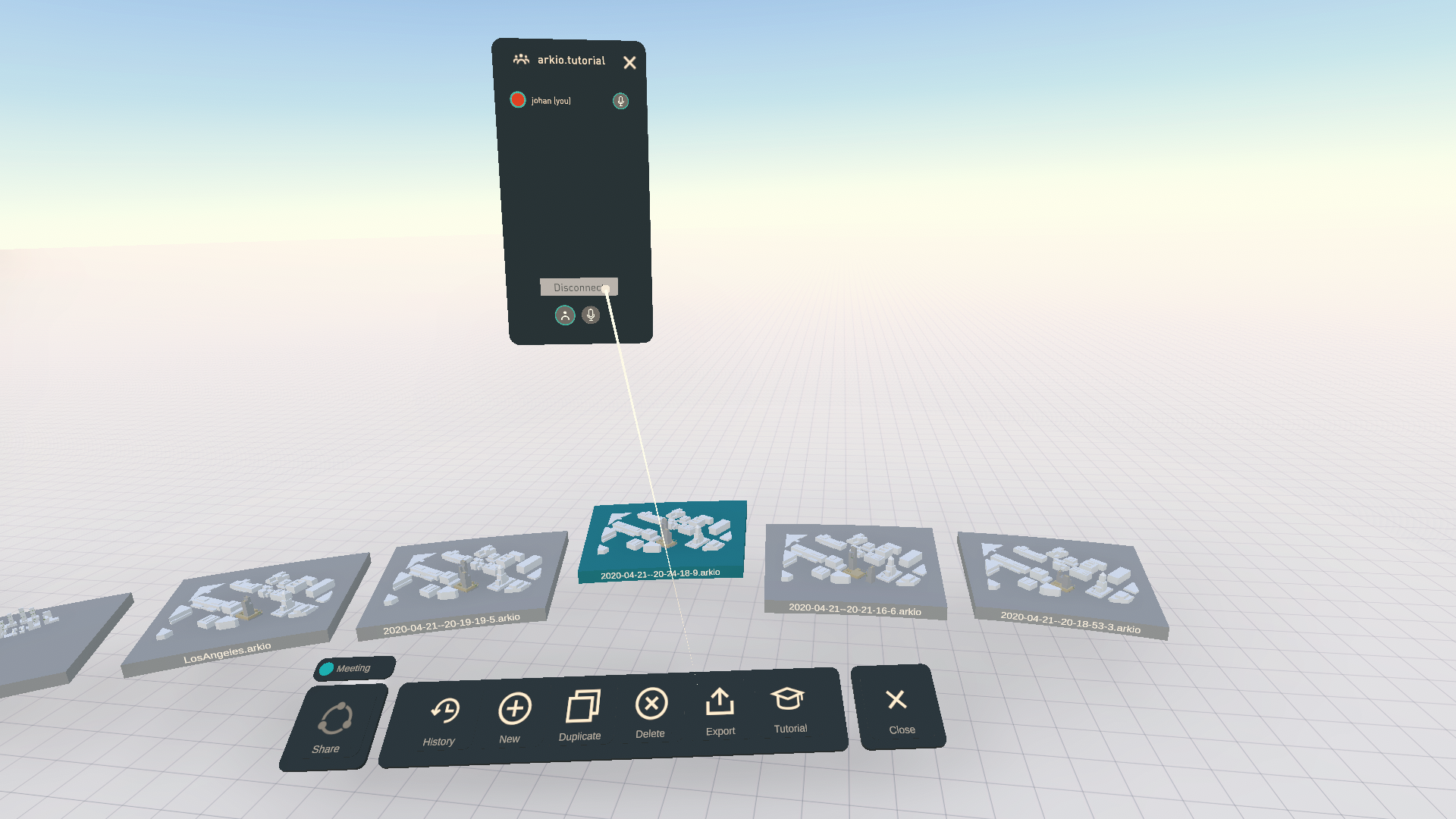 The meeting master can use the model viewer to make new models or duplicates of existing models to explore alternatives. Locally created models can also be shared with your coworkers by selecting that model (yellow highlight) and pressing the share button. Models shared will become active in a meeting to all participants and a copy of the previous model is made for every user in the meeting.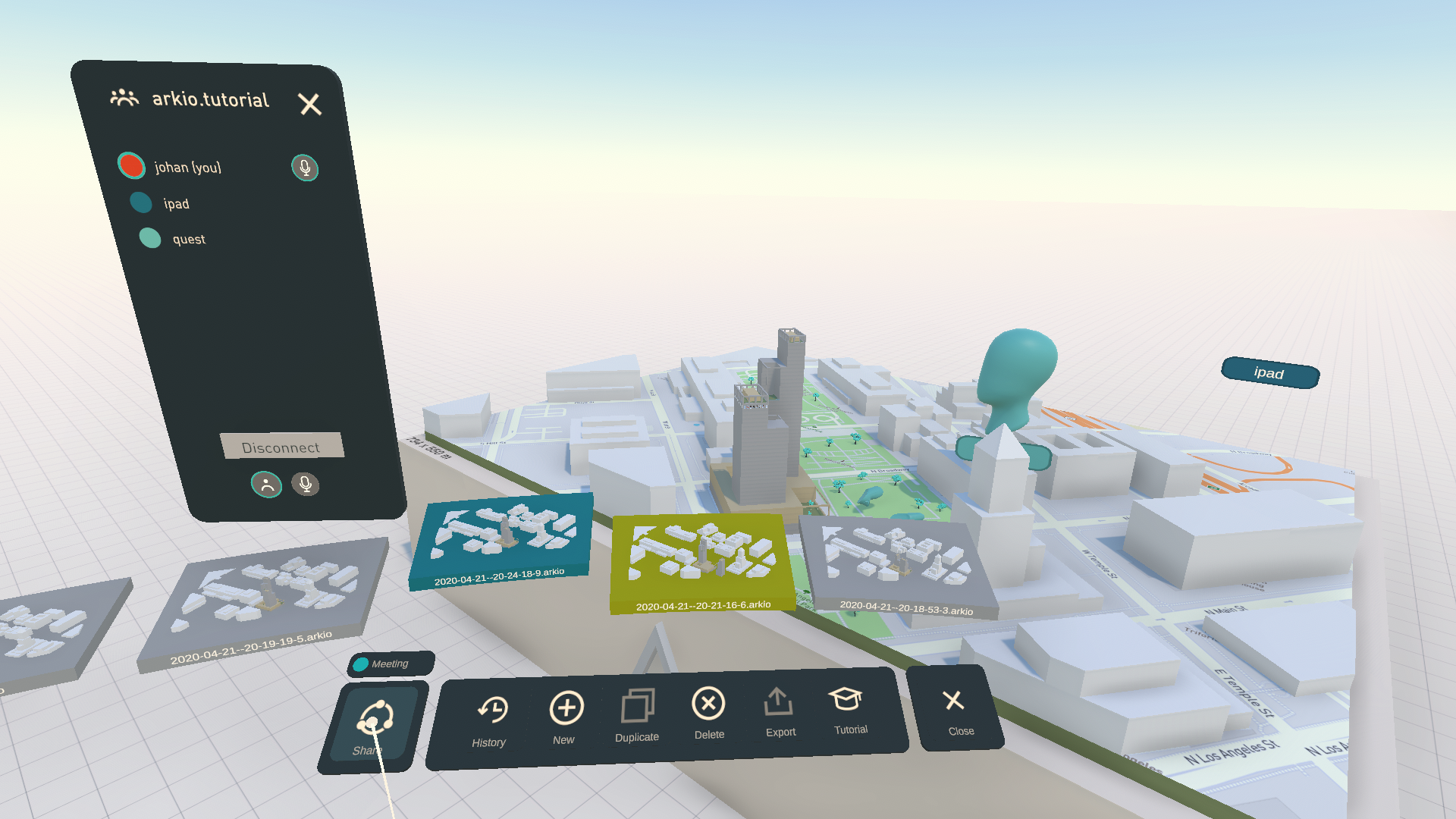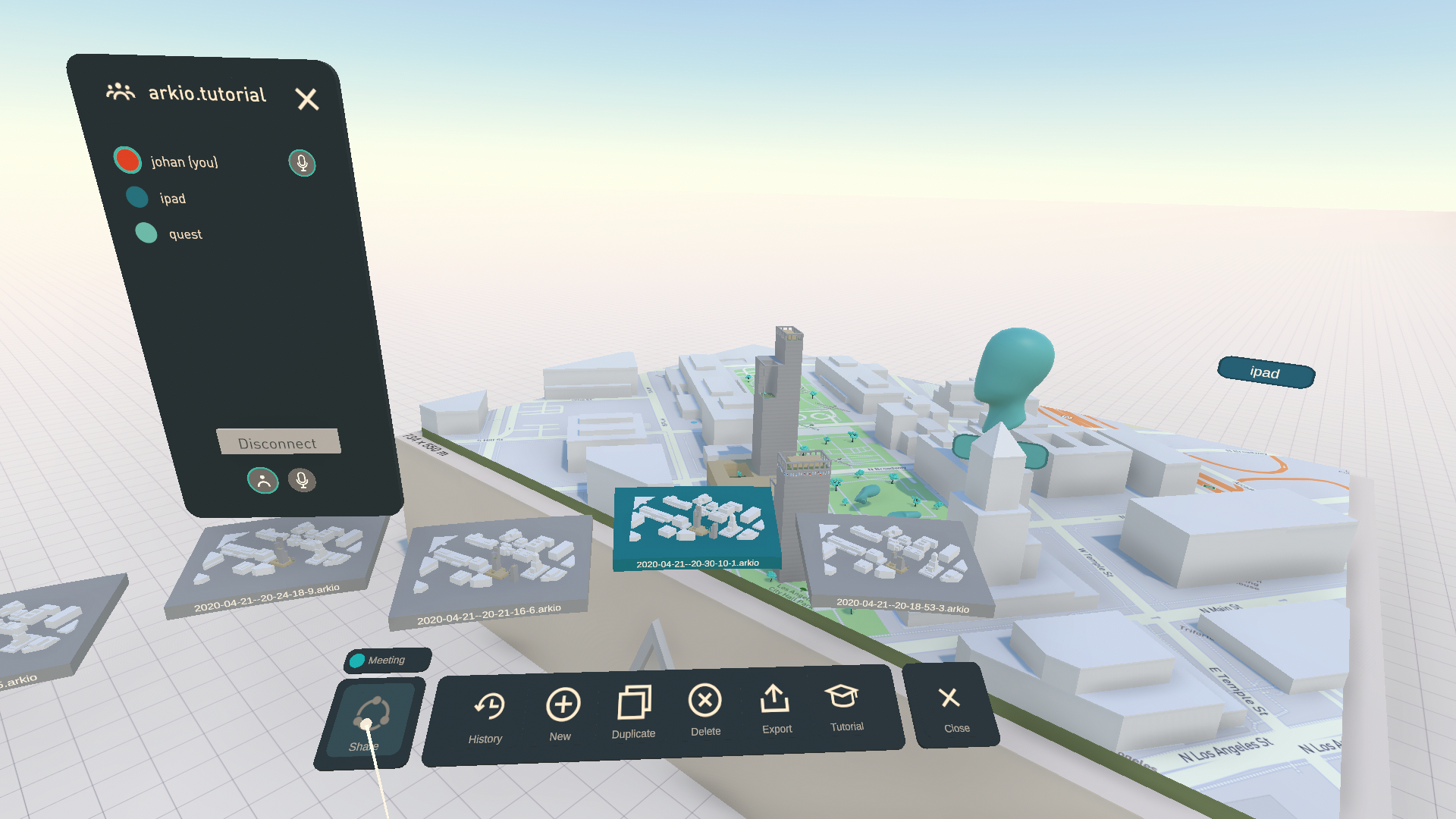 Models created in a meeting cannot be deleted until the meeting is ended. After this, the files you worked on with your team will automatically be converted to locally saved models that can be further edited, copied or deleted.