In the spirit of architectural tracing paper, freehand sketching can be done on all model surfaces. The sketch tool makes it easy to communicate ideas and suggestions when in a meeting with other users.
The starting point of a sketch determines its drawing plane. Sketches can be moved around and glued onto other surfaces or deleted just like other Arkio shapes. Sketches close to each other are automatically grouped. You can select the color of the sketch using your favorite menu or use any of the materials from the drawer to the right of the main menu.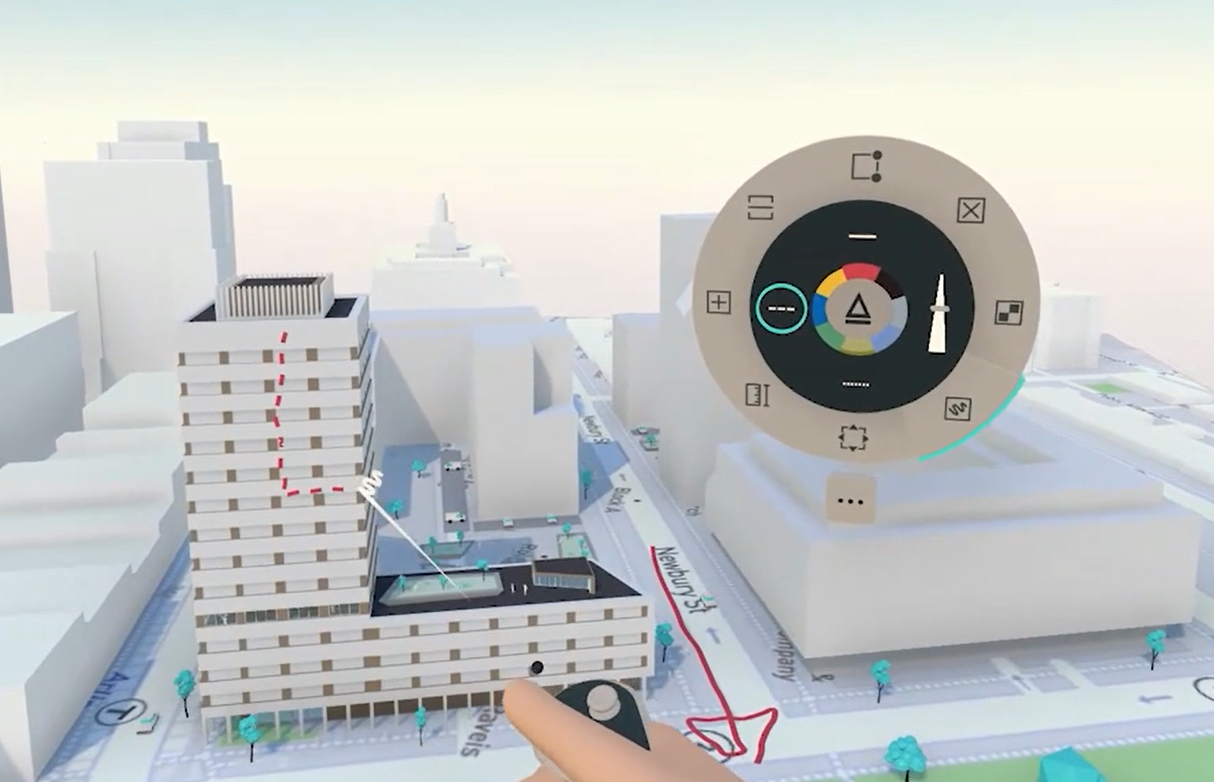 You can update sketch thickness using the slider and change the line style from the center of the main menu while in sketch mode. The lines can be either a normal solid, dashed, or dotted line using all of Arkio's materials.
Sketching defaults to 2D plane-drawn lines. If you are sketching from VR you can also make volumetric sketches to draw out more complex organic shapes and wireframes of spaces and objects that you want to communicate. These 3D sketches work the same way as 2D sketches and will automatically group together if they are in close proximity.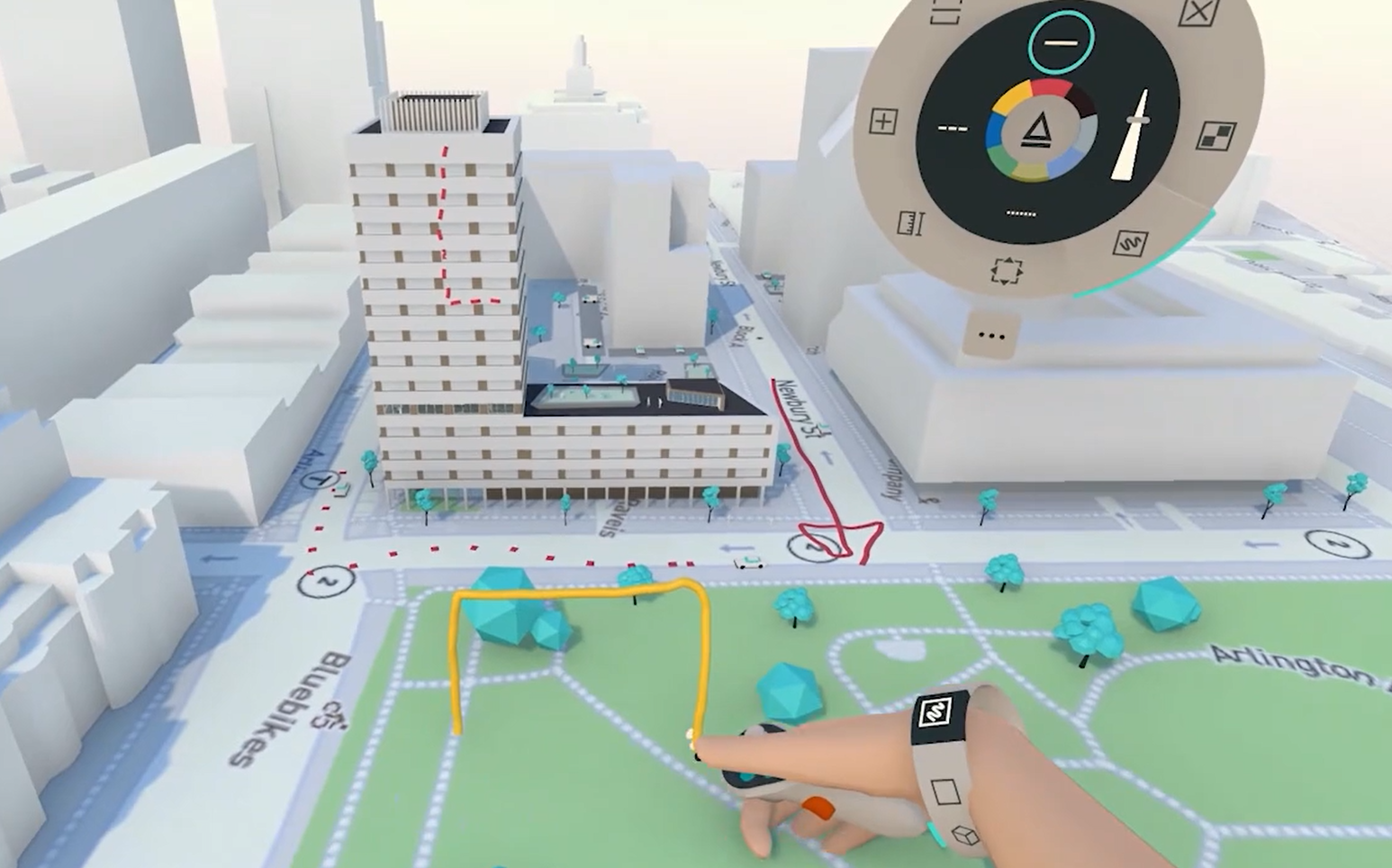 Sketching is especially helpful for collaborative meetings on mobile devices like tablets or smartphones as it's a user-friendly input for touchscreens, especially when using a pen or stylus. When a free Arkio user joins a professional Arkio meeting they will join as a viewer and will only be able to make temporary sketches that will automatically disappear in 10 seconds. This way the users can still collaborate without permanently affecting the design.