The default time when starting Arkio is noon and the default location is the US east coast.
You can change the time with the sun tool found in the extra tools drawer at the top of the main menu. The watch on the left wristband also acts as a shortcut to select the sun tool, and you can also see the real local time on the watch.
With the sun tool selected an indication of the time will show in front of your controller. You change the time of day simply by pressing and holding the trigger on the controller. Move the controller right to go forward in time or left to go back in time.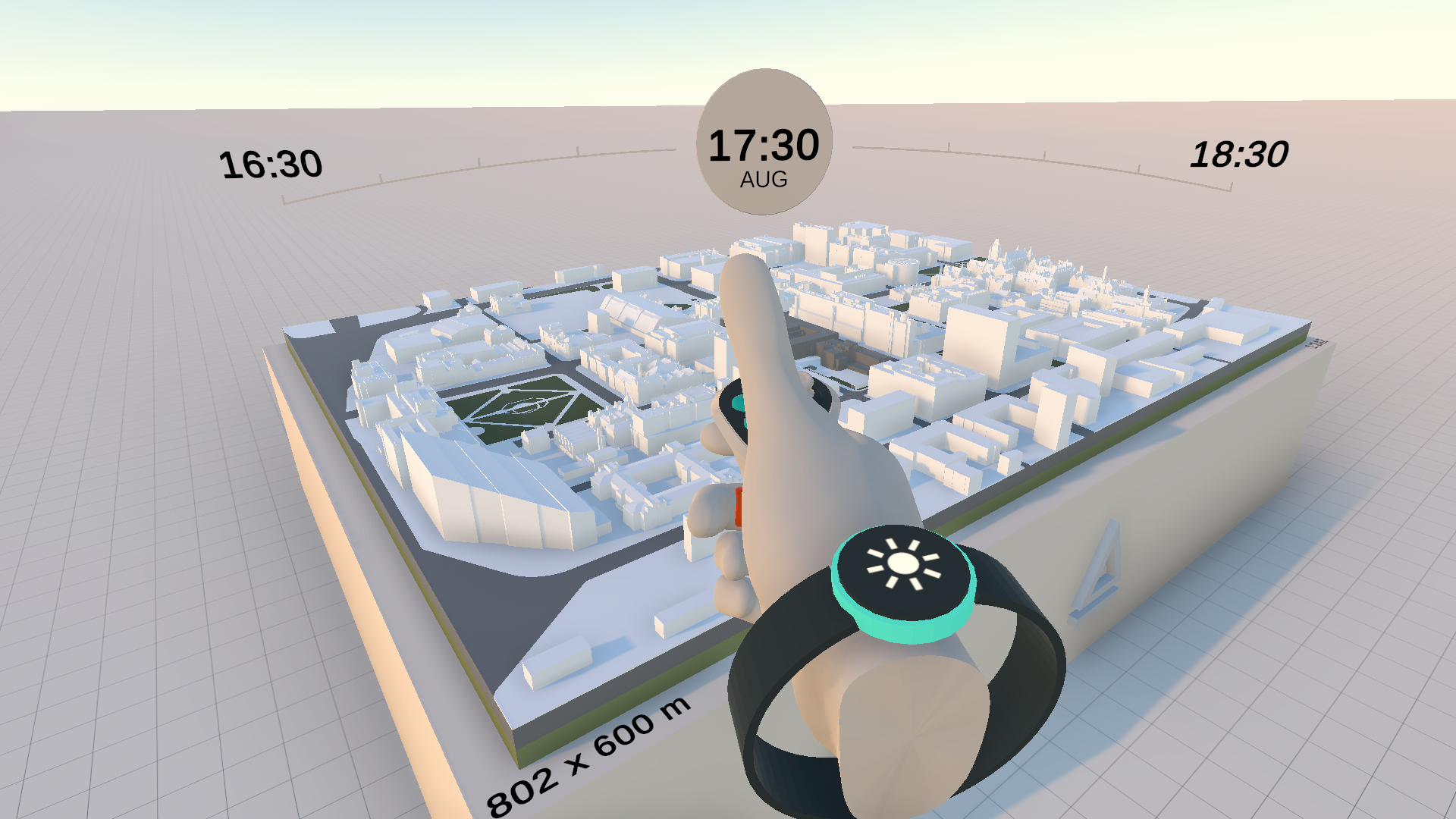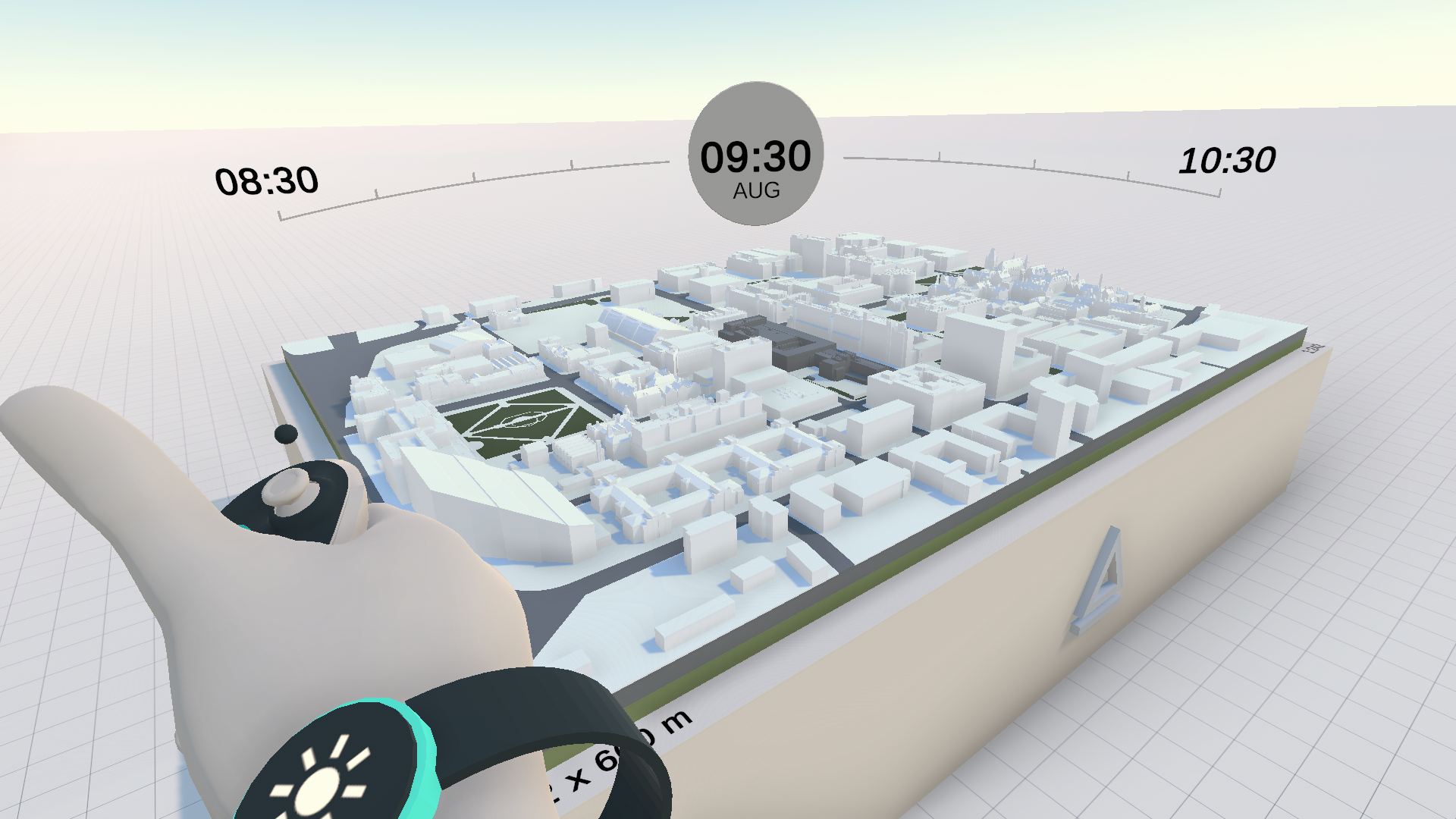 The location set using the map tool will adjust the sun's longitude and latitude position accordingly. so make sure to set the location to get accurate representation of the sun for that time of year.
We currently don't support the changing of months and daylight savings but this feature will be added in future releases.