When using the move tool the menu/interaction button changes to duplicate, clicking it briefly will place one copy. If you keep hold the menu button while moving it dynamically creates arrays based on the offset between the original and the duplicated shape. This is a powerful and quick way to make repetitive geometry in the scene such as stacked towers or rows of trees.
The basics
Use the move tool (laser/hand) to pick up the shapes you like to array.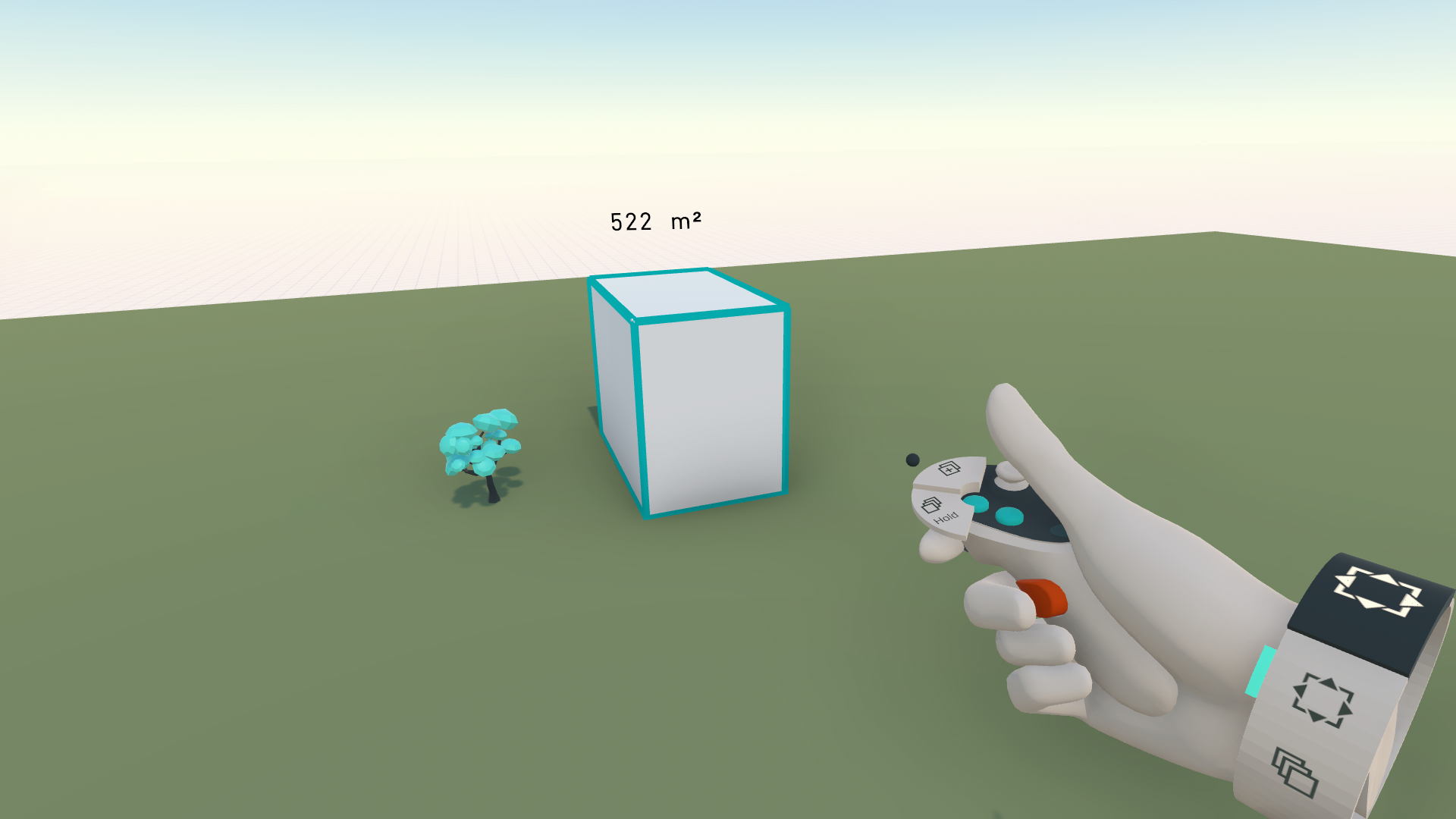 While moving the shape briefly press the menu/interaction button to make a duplicate of that shape. (the original model is the starting point of the array)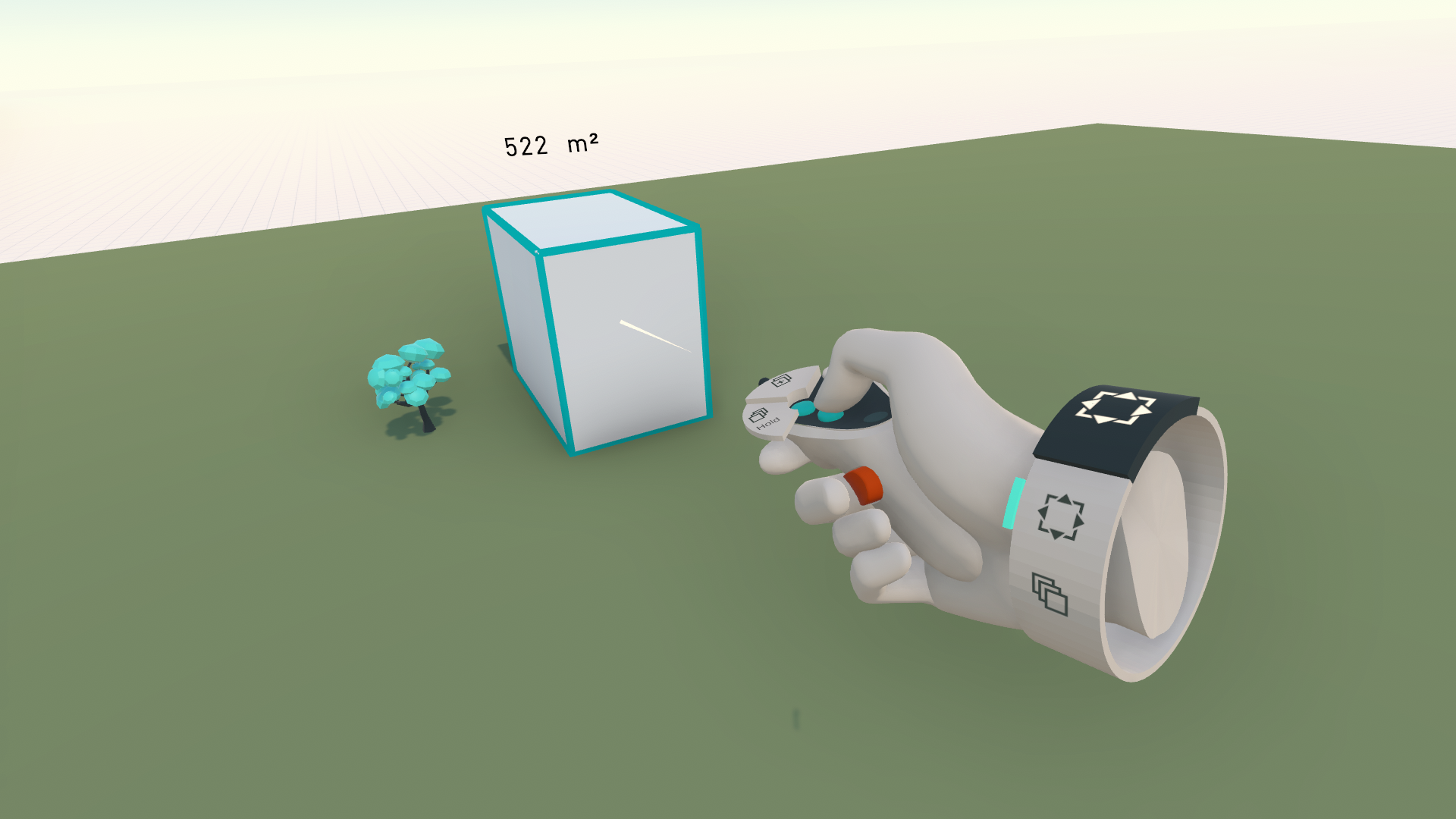 Define the second position of that shape and this time press and hold the menu/interaction button to keep making duplicates in an array based on your offset/rotation.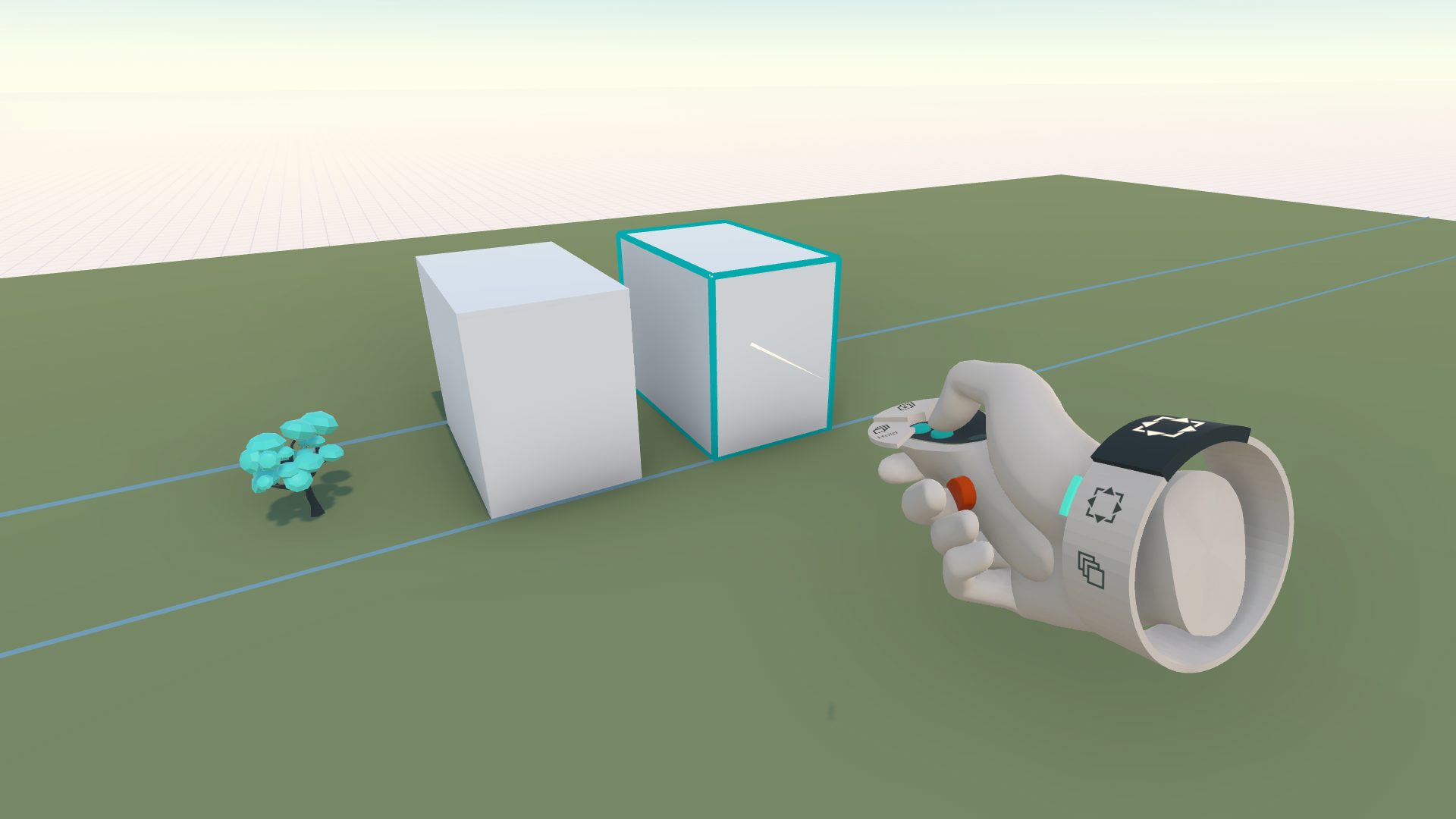 Move your hand in the direction you want to array to move to see the other copies of the array. Release the menu/interaction button or trigger to finalize this array.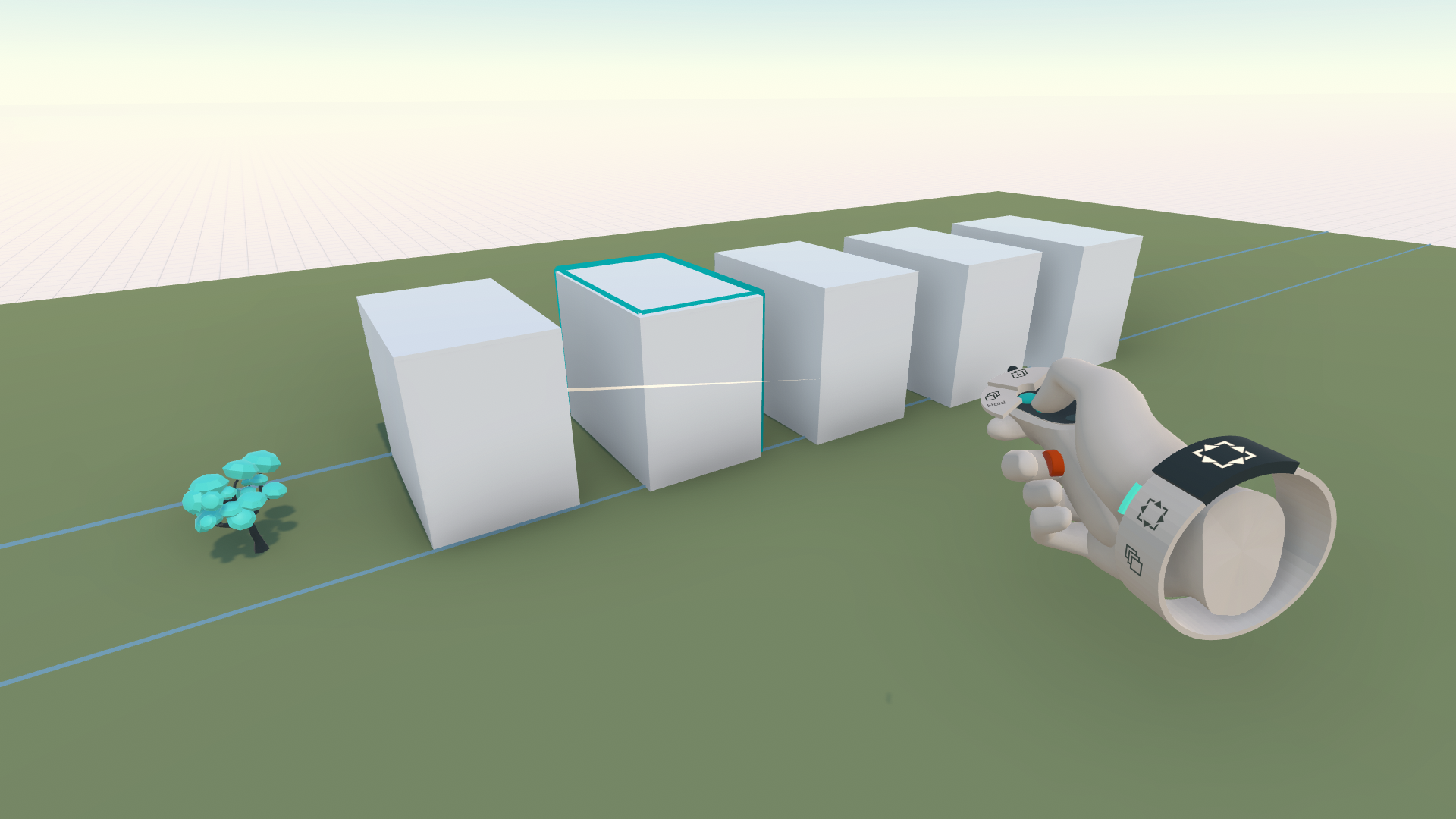 Wristband move or array mode
On your wristband, there are two modes for moving, the default mode allows moving and making of copies when pressing the menu button. The array mode allows you to make arrays of objects hovered orthogonally in one movement.
Different ways of using the array tool
Stacked array - while moving objects you can easily let Arkio create a stack of cells on top by pressing and holding the duplicate button while moving the controller up.
Position array - while placing a duplicated object (move + duplicate) you can place an object at a second position and keep the duplicate button pressed to continue the array using that distance (+ hosting)
Position and rotation array - while grabbing an object, create a single duplicate and place it at some offset and rotation to the original one, then hold the duplicate button and move your controller in the direction of the array you want to create.