Arkio has a system of guides and grids to help with the alignments in your models. These guides will show automatically when creating, moving, or editing shapes nearby other Arkio geometry.
Temporarily guides and dimensions
For each active tool, dimensions automatically show distances to nearby features, and the size of the object you are editing. Guides will also show up and help you align your creation to other elements in the project axis and plane orientations. keep distortions within the orthogonal limits and starting position of your shapes.
Note: All Arkio free-form alignments are planar - curved surfaces are not supported (yet). It is, however, possible to create pretty complex segmented shapes by distorting a basic module and using the array tool to make it repeat in round looking shapes.
Alignment snaps
When creating or moving things In Arkio they will always start from the global orthogonal axis. This Axis will be updated to the project north rotation of Revit when you loaded a Revit reference model in the scene.
Grid size
Depending on your scale, distance, and active units your shapes will be created, moved, or edited in step ranging from 10m to 0.01 meter/feet. If you like to work with more precision you can work on a smaller scale or move closer to the model as the grid steps of your edits would change dynamically.
You don't have to worry about creating shapes in the correct size right away as Arkio is a flexible modeling system and geometry can always be updated and adjusted at later times when different sizes are needed.
This can be done by scaling yourself to be more close to the human scale. An example is working on a 1:500 scale that edits your geometry in grid steps of 5m and 1:100 that allows you to edit shapes in 0.5m increments.
Temporary turn off the guides and snaps
While using create, move, or edit the geometry will be snapped to guides automatically. It's possible to turn off all guides and snapping by holding your thumbsticks or touchpad down on the left or right controller. When releasing the thumbstick the guides will be activated again.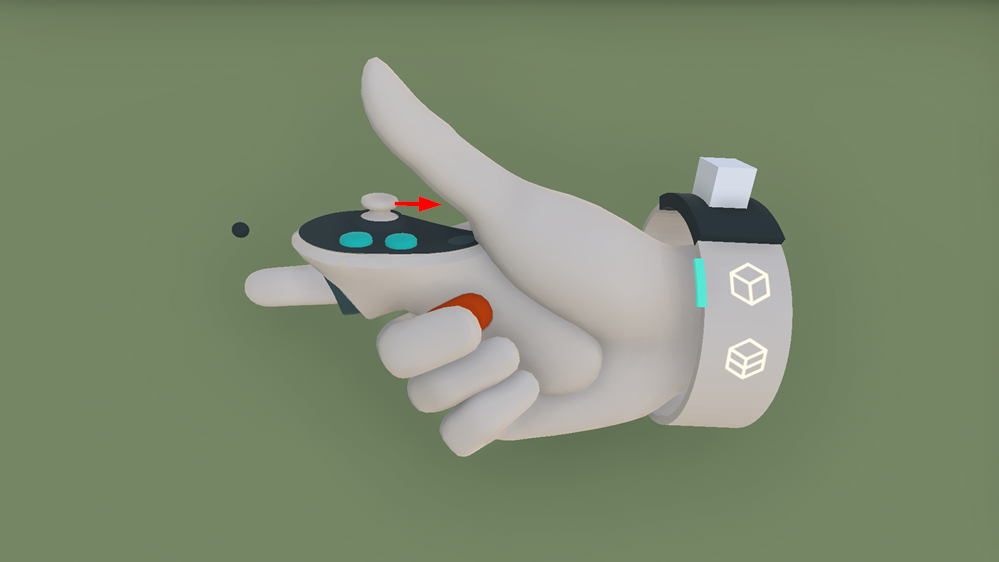 So when the guides are interfering with your required alignments just hold your thumbstick down while the tool is active to temporarily turn off the guides.
We are improving our guide and grid system with every release to let you work with accuracy without adding more complexity to the basic tools. Please let us know what you think about our guide and grid system and share your ideas to make it fit your requirements.