Saving different proposals to discuss with your team can be challenging for designers. Arkio makes it easier to create, share and switch between design options using the Models viewer. Allowing you to explore new ideas when they arise and creating design options on the fly.
The Models viewer is found at the bottom of the main menu. It gives an overview of all your local models and enables you to create a new model, duplicate an existing model, delete a model, or export the model to Revit or OBJ.
The model overview can also be started from the front of the table. This will position the models in a fixed scale position so you can quickly browse the files you want to work on.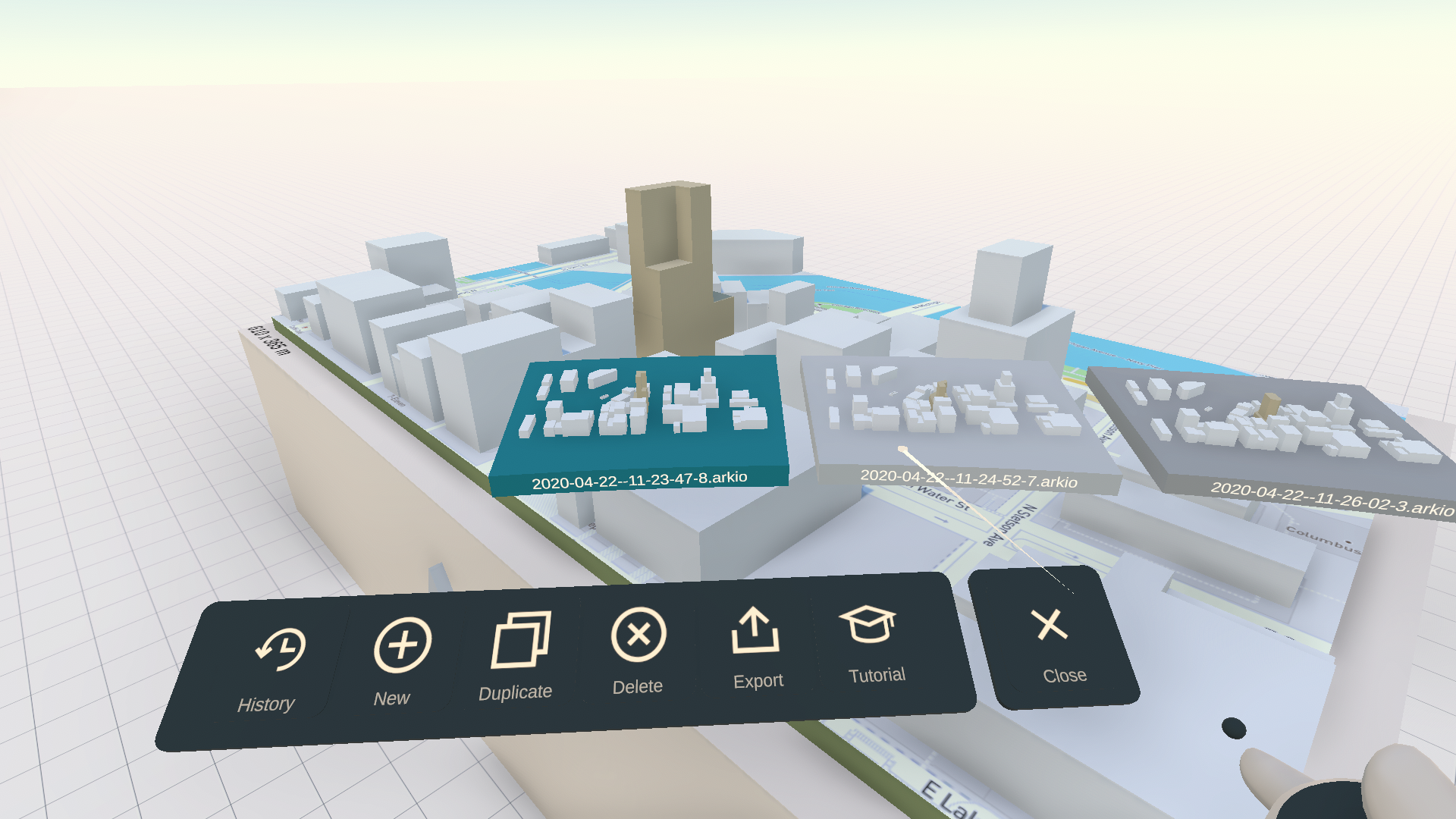 The highlighted plateau indicates your current active model. Switching between models can be done by selecting another model plateau. Models in Arkio are auto-saved after each operation so you can close Arkio or switch between options at any time.
You can duplicate an entire model. All the objects and properties of that model will then be copied so you can make an alternate study or import a different model to explore together from the same viewing points.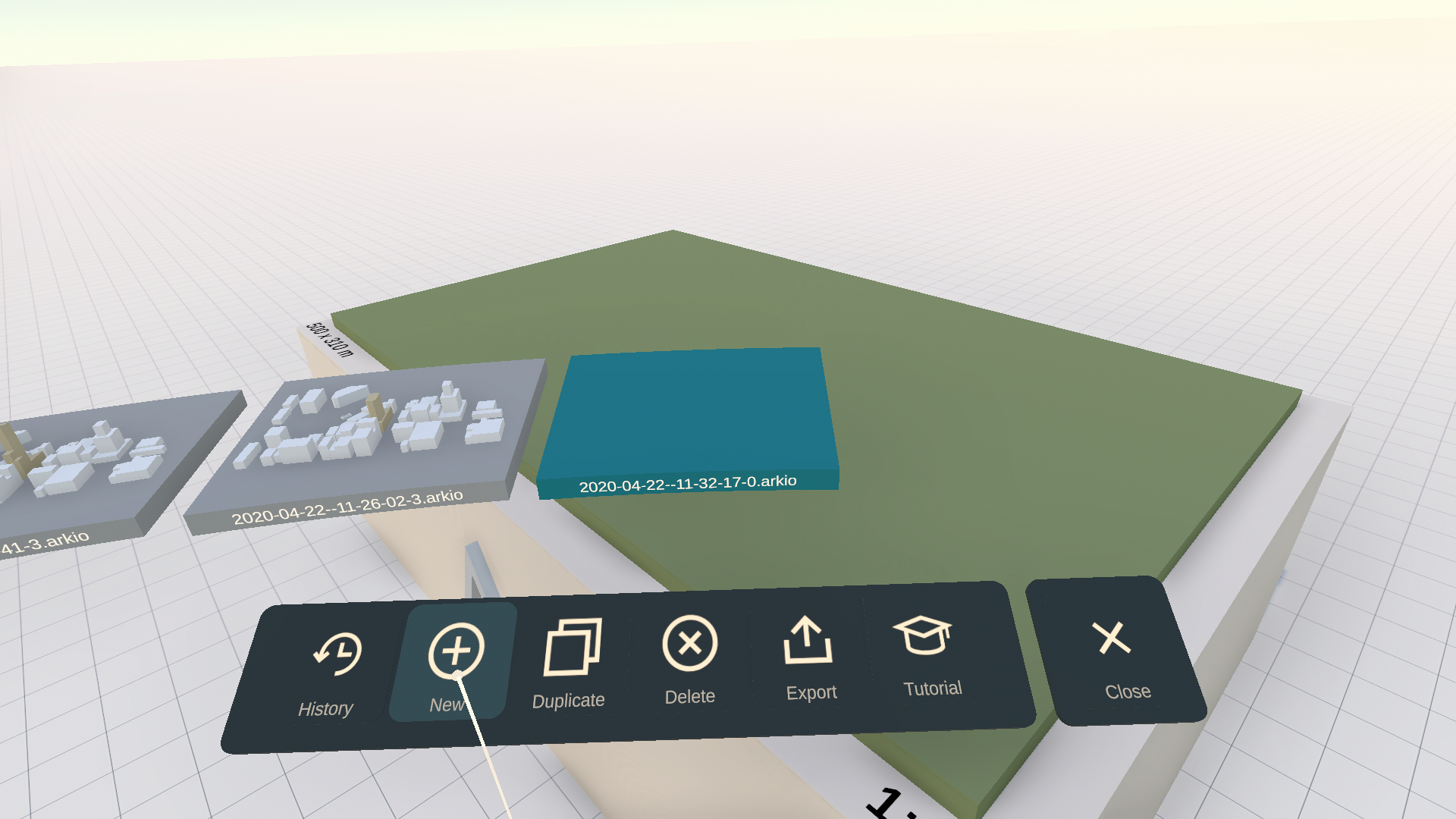 When you create a new model you start with a default empty worktable of 500x320 meters. On this worktable, you can start with a map underlay to get a better understanding of the scale of your site or you can load a custom 3D model on the table as a base for your creations. Custom content like loaded images, 3D models, map data, and props are not visible (yet) in the Models viewer. Only Arkio geometry will be shown here.
Model sharing in meetings
You can easily share and toggle between your different design options from anywhere even from human scale where you can keep an overview of your options in front of you while switching between them.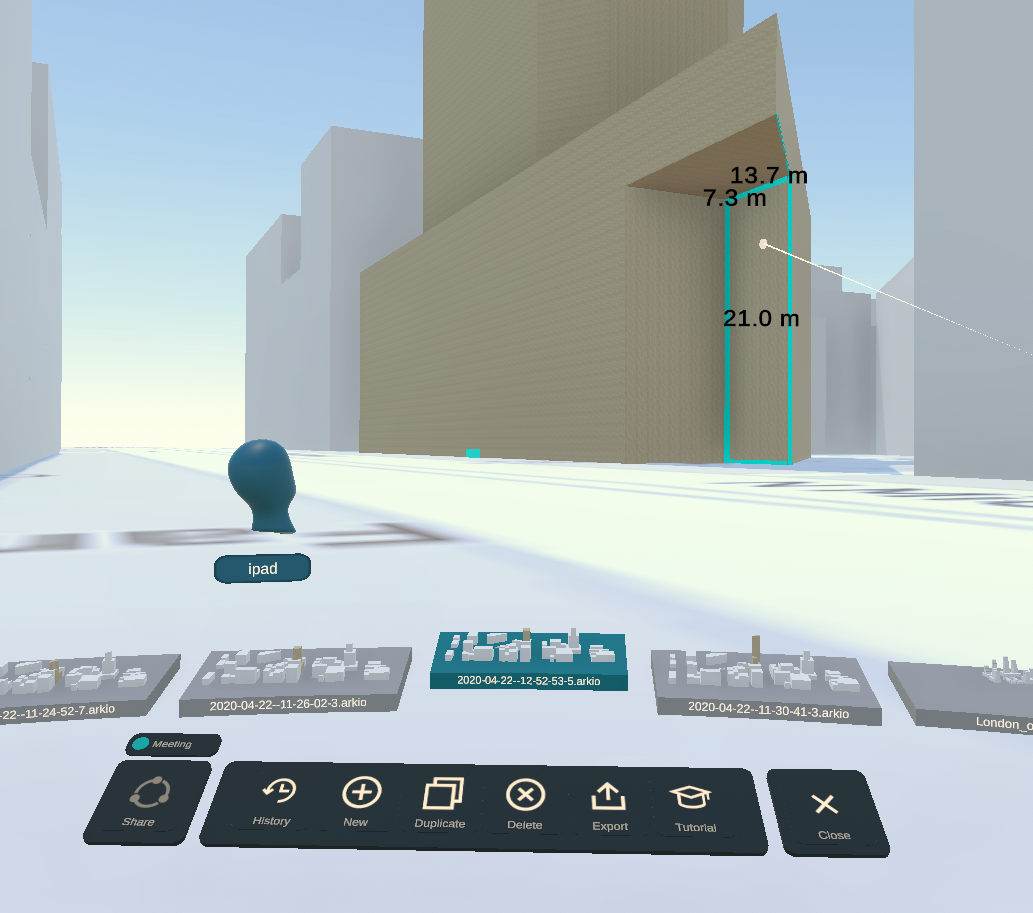 When in a meeting the participants that use the same Company ID and Room name will receive only the models a Meeting Master shared in the meeting. Arkio models are only shared from device to device and not stored in the cloud. This way you are in control of your data and also work on your projects offline.
Rename models
Models in the overview can de be renamed by pressing the white input field in front of the model plateau. This will show a keyboard and allow you to update the name of the current model. Models can be sorted alphabetically by name or by edit date so you can always find your latest file or sort them in the way you prefer by changing the name.

Model History
Everything in Arkio is automatically saved and backed-up. So you don't have to worry about losing your work. You can even go back in time to find backups in history mode. In this mode, automatic backups of models you previously worked on can be restored by selecting the model (yellow highlight) and pressing the restore button.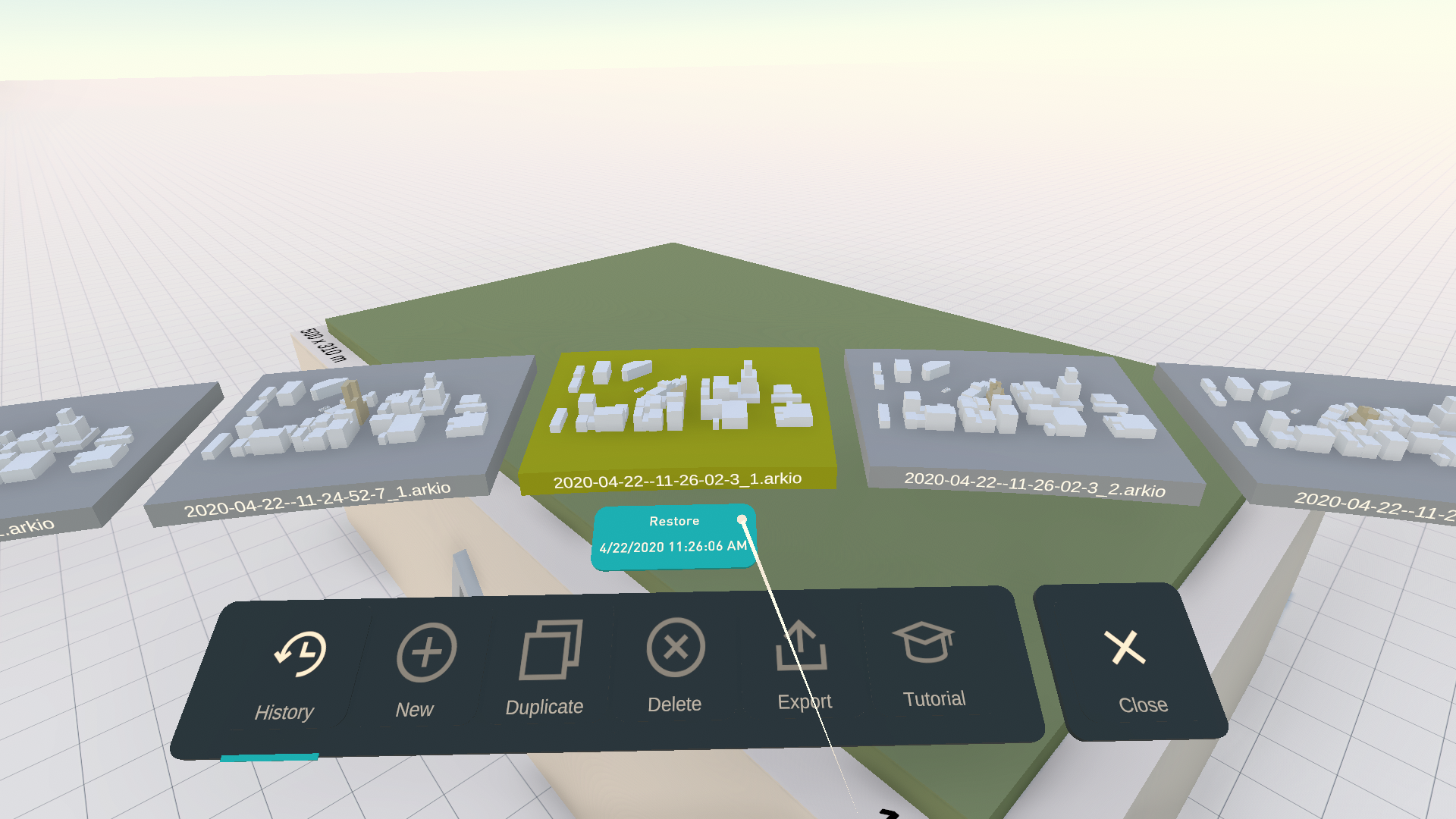 Tutorial
When new to Arkio we recommend starting with the tutorial found right in your models viewer. Here you will learn about the basics of using Arkio like navigation, menus, tools and modeling interactions. You can also learn more about Arkio online at www.arkio.is/learn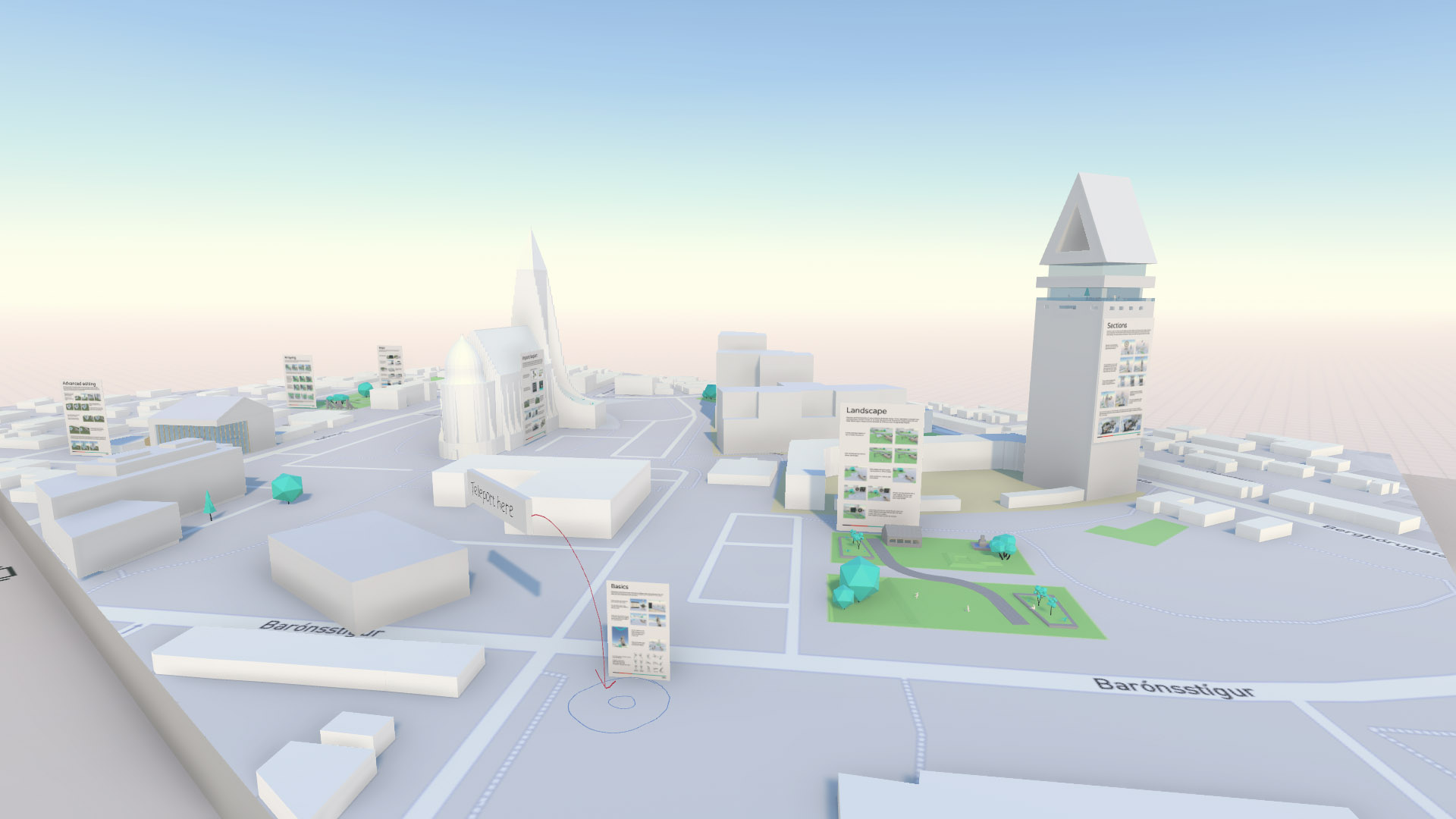 Invalid models
When updating from an old version of Arkio or have an invalid model the plateau will show red on the viewer. This model, unfortunately, is no longer usable and needs to be recreated or restored from a recent history backup.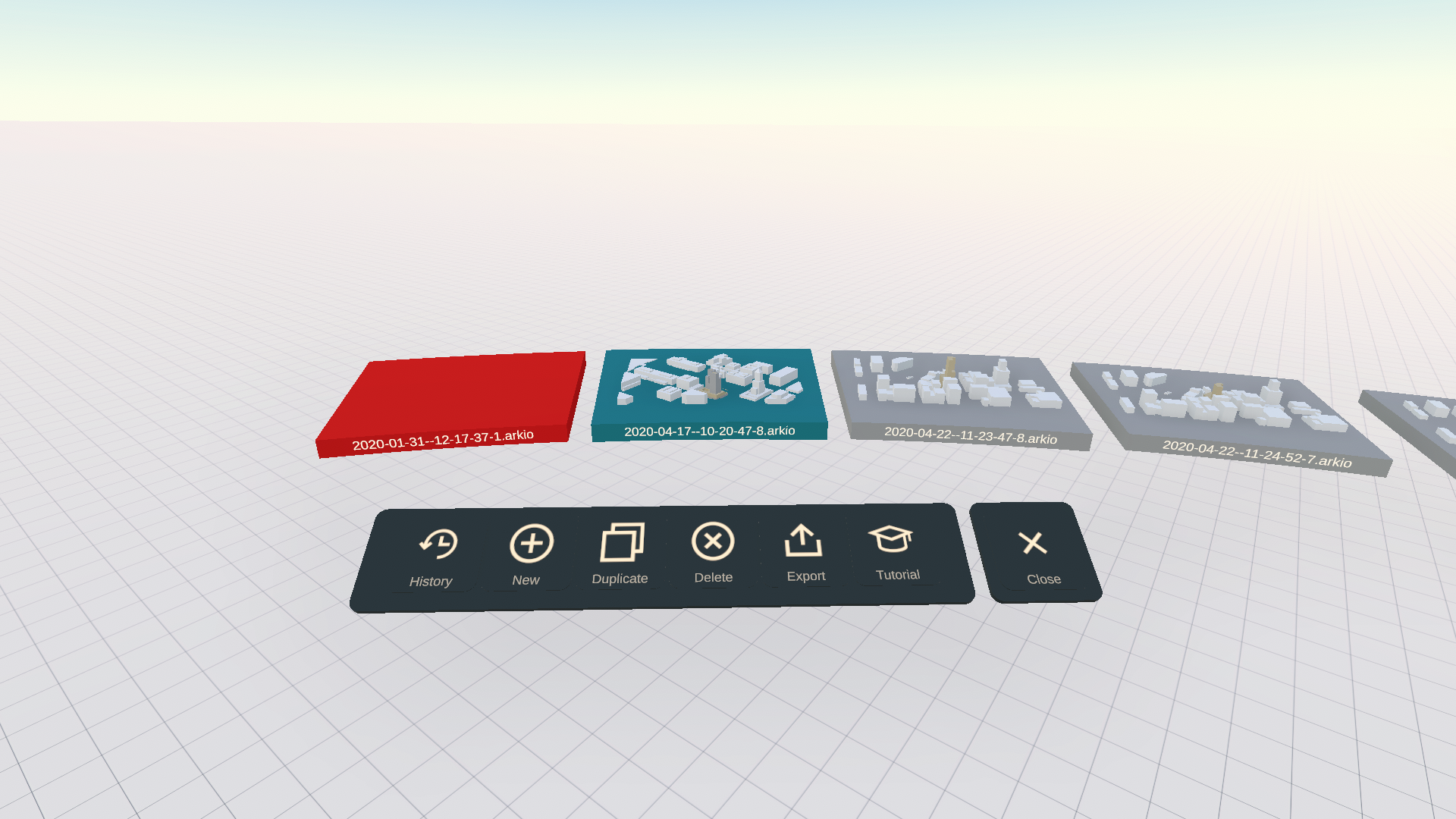 Models overview on flat devices
You can open the models overview from VR or non-VR devices using the top models icon. This overview will work the same as the VR version. Models can be switched by clicking on them or dragged/swiped from left to right. When activating the models view in hybrid VR+PC mode the models overview for the users in VR or in front of the table will be closed.