the section tool can be found in the extra tools drawer at the bottom of the main menu, it will initially be placed at the angle of the pointed surface and can later be pushed in our out to that orientation.
If you want to reposition the section to another plane just make sure your laser/mouse is not blocked by the original section plane to highlight and start a new normal orientation that can be adjusted in depth again.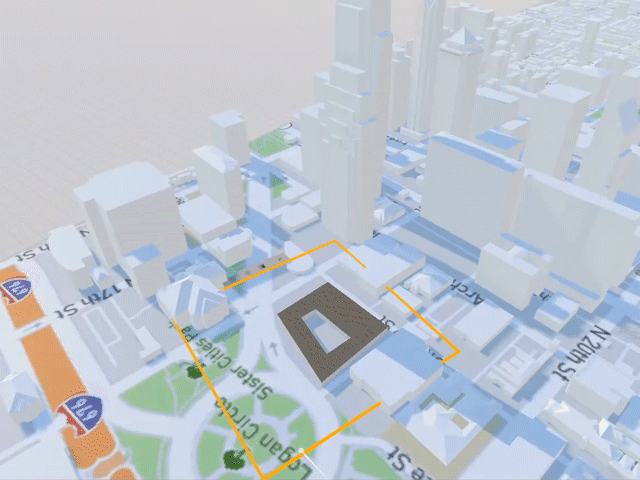 The section placement on non-VR devices works the same way, you first select the section tool from the top left ribbon. Click anywhere on the model to define the orientation of the section. And then swipe the section plane inward or upward from that orientation.
Clicking on another geometry away from that plane with the section tool still active will move the section plane there.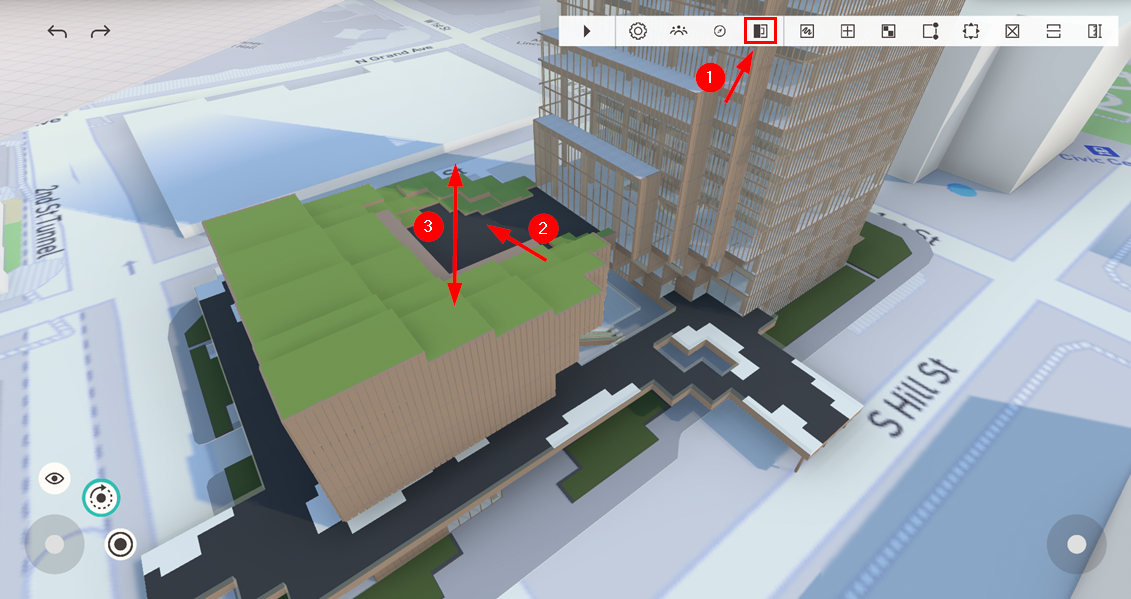 Once a section is placed, visibility settings can be modified, with a choice of three different settings of varying transparency; hidden, transparent cut, and no cut. The section plane can be left in the scene when switching between tools.