Loading 2D references like drawings, pictures or sketches can be very helpful during the design process. We currently support the loading of PNG files (ideal compression format for line drawings) and JPG files (ideal compression format for images)
If you like to import floorplans or sections from your favorite CAD application we recommend exporting your drawings as higher resolution PNG so you could clearly see the linework and text while working on your plans.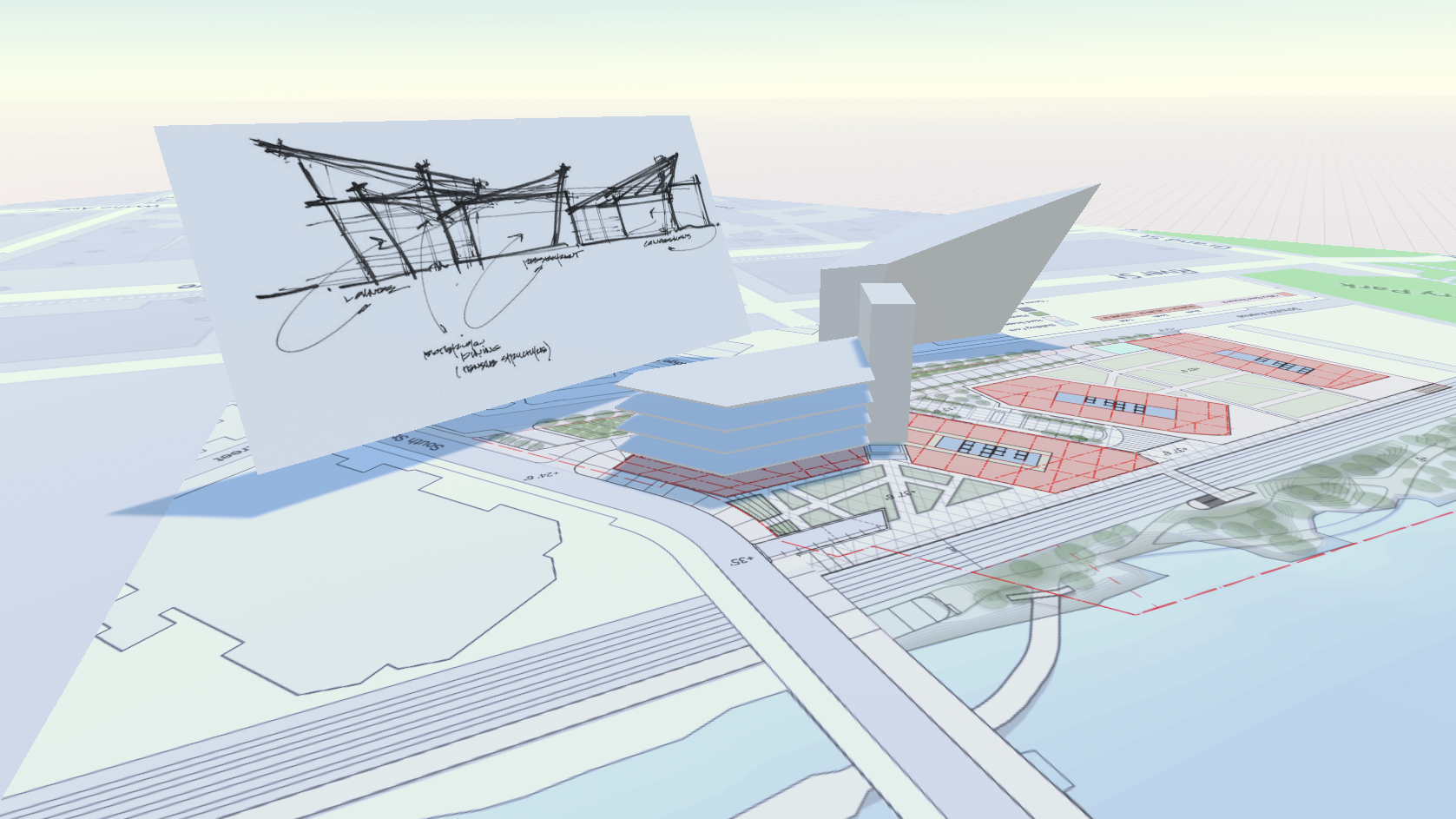 The loading of custom Images to Arkio is easiest using the Arkio Cloud. After linking and uploading your images or manually placing the image files in the Arkio Import folder the images can be found under the import tab of your create-tool.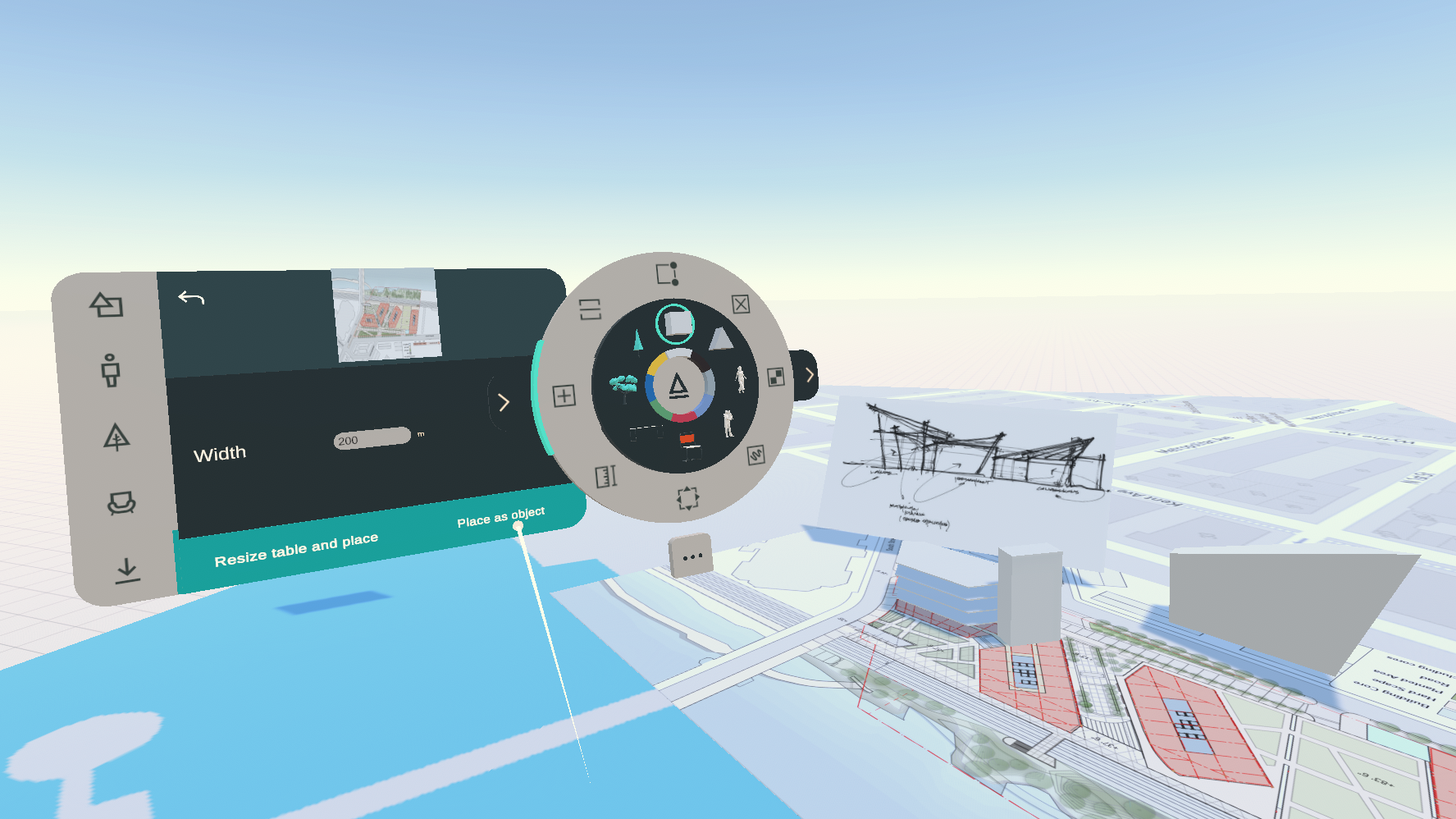 Intersecting images with Arkio geometry
Images and imported models can intersect with Arkio geometry so you can use them as a design reference from your floorplans/sections. To do this you can just place the images in the scene and use the move tool (laser of grabbing the image with your hand) to position the image where you want to align it.
If you have trouble aligning it to the correct plane try to disable the snaps/guides (thumbstick down) or getting a bit closer and make yourself a bit smaller to work with more accuracy.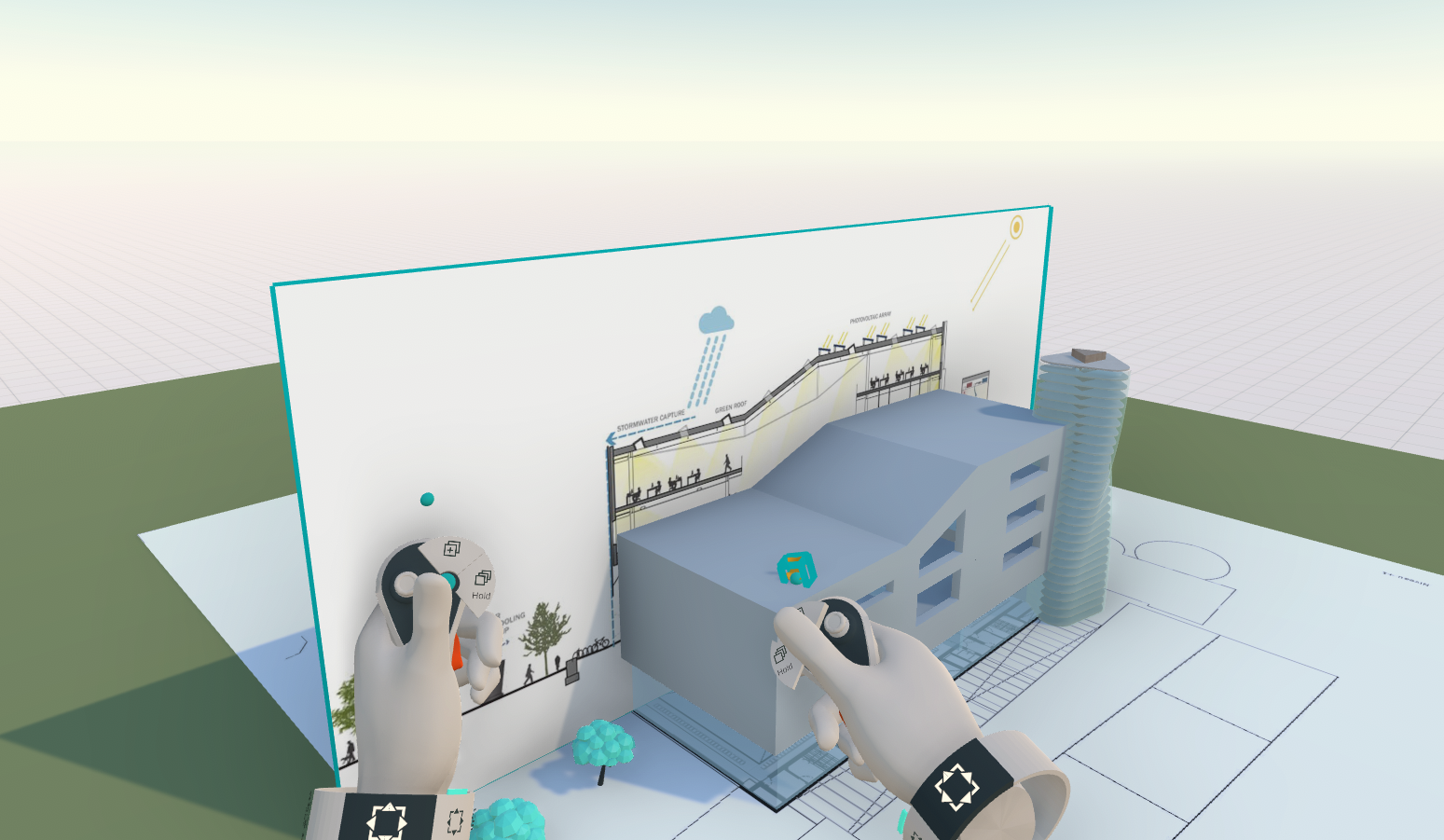 Known limitations:
Thin images can be harder to grab and move than solid Arkio geometry

If you place images as an object they will slightly move when scaling yourself to prevent Z-fighting. If you want your images to stay in place you can best load the image locked to origin

Recommended image file < 2Mb and not bigger than 5000 pixels

It might take a while for other users in a multi-user session to see your images depending on your file size (progress bar shown)