In Arkio, dimensions are automatically displayed when a shape is created.  Units can be set to meters or feet by adjusting the settings in the utilities menu. Shapes' edges are highlighted green when they're created, blue guidelines are visible by default when creating additional shapes and blue dotted lines are shown when making measurements with the measurements tool or showing sizes in the scene.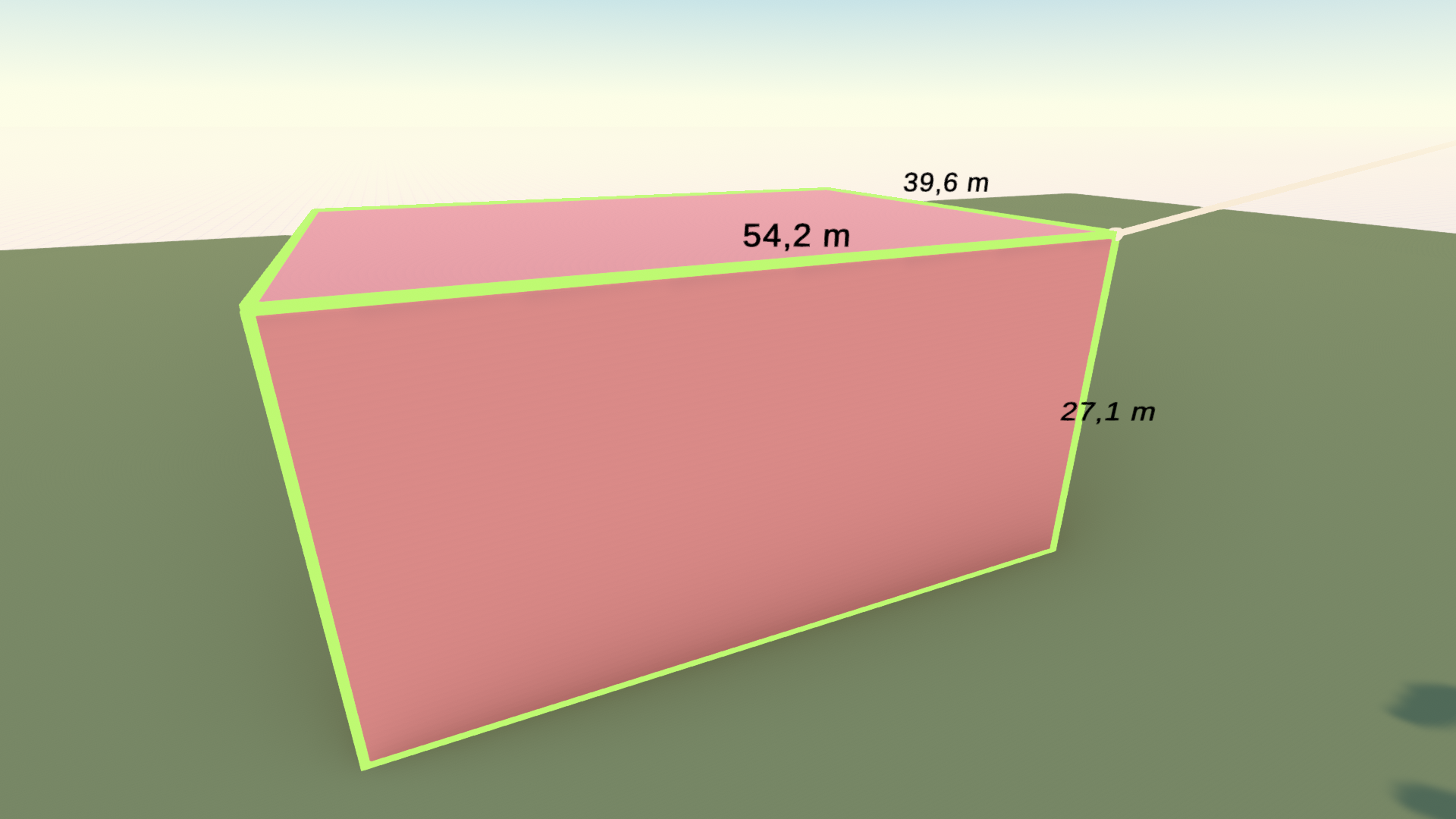 Hovering over a face with the create tool selected shows the distance from a point to all of it's orthogonal edges.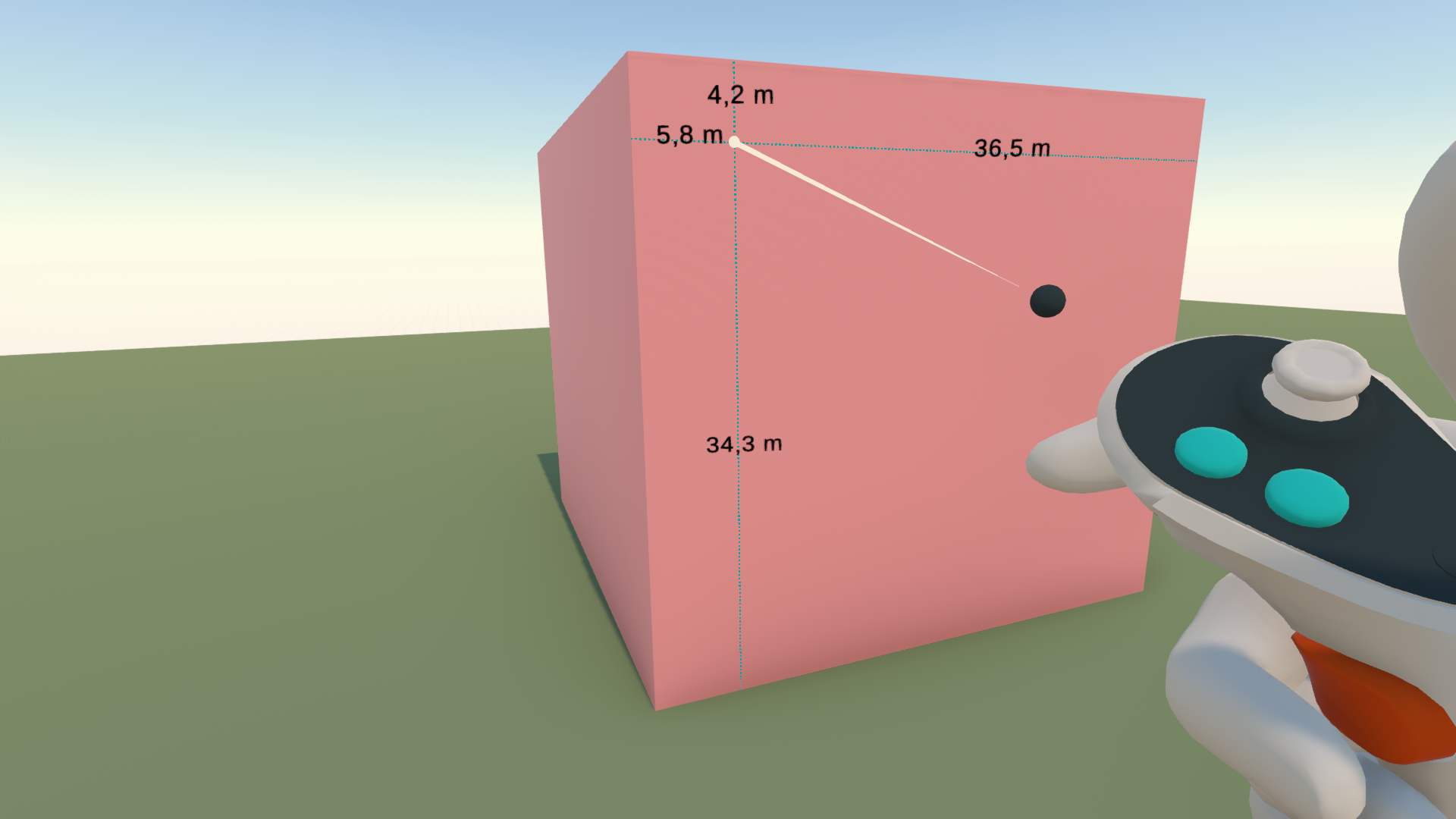 Pointing to a face with the edit tool selected shows the face's measurements and its corresponding shape's dimensions.