Arkio models are auto-saved while edits are made and a undo/redo history is stored per session. Undo and redo are controlled with the left controller. Undo is triggered by moving the joystick left or clicking the left side of the touchpad, and redo is triggered by moving the joystick right or clicking on the right side of the touchpad.
Undo/redo is possible for all modeling actions but not everything in Arkio can be undone - deleting a saved model from your carousel is a good example. Opening a new model on the carousel will reset the undo/redo system so only actions after opening a model can be undone.
If you are using the flat version of Arkio the undo/redo buttons can be found in the top left corner of your screen. You need to be an editor (UI ribbon has to be expanded using the arrow) for the Undo Redo buttons to show.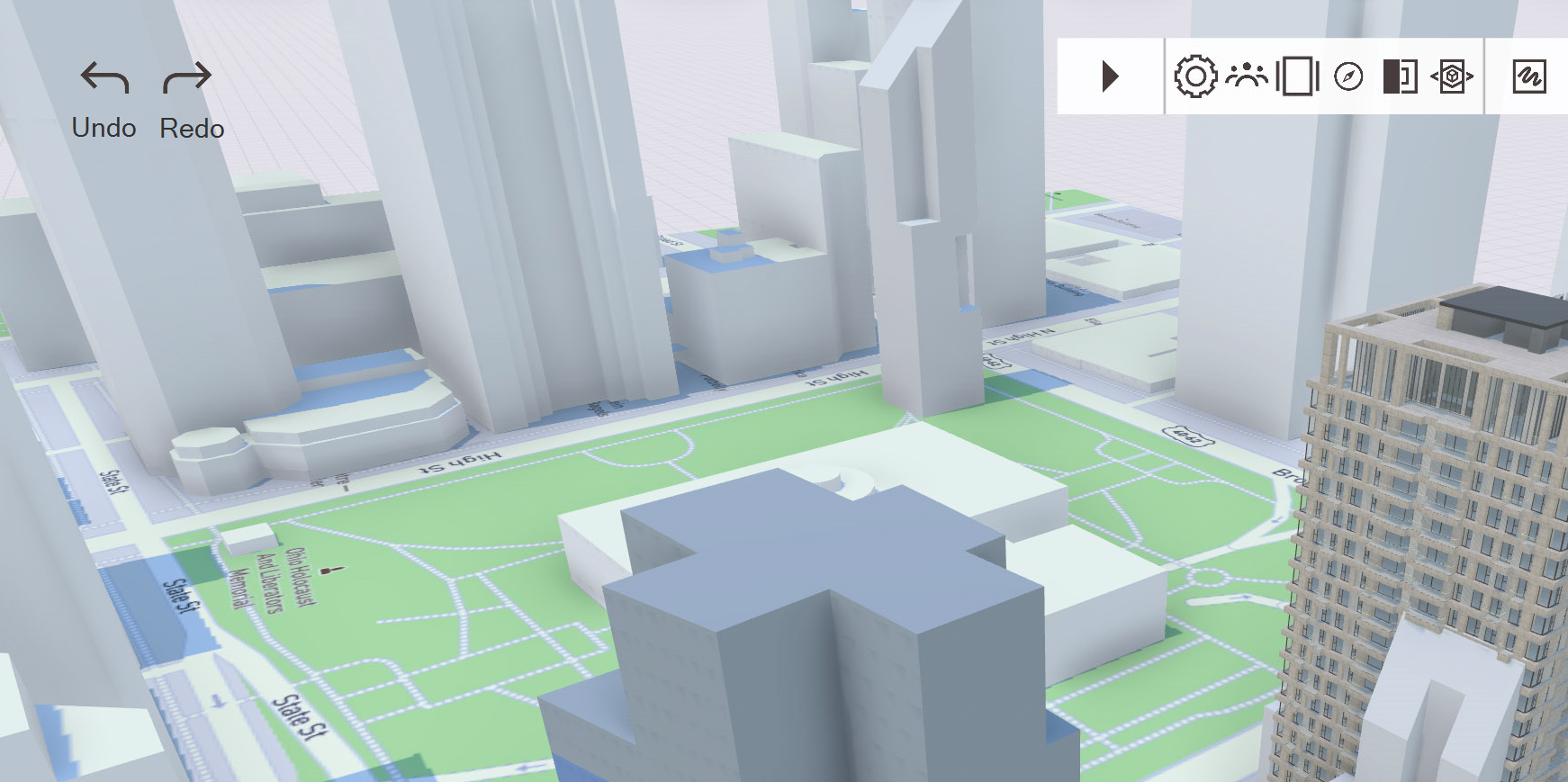 When moving from a single user to Multi-user meeting the undo/redo history gets transferred to a global Undo/redo history for that scene. That means an undo from one participant can undo a modeling action just finished by another user. This is also true for undo/redo and modeling actions done e.g. on an iPad.
If you are using the experimental hand tracking on a Quest or Quest 2 the Undo/Redo can be triggered by pinching your thumb and middle finger on your left hand while watching your wrist and (while keeping this gesture) move your hand left to undo or right to redo your changes.