Our standalone Windows installer comes included with our latest plugins for Revit, Rhino and Sketchup and can be downloaded for free from our website. The installer will take you through the setup steps and the plugins you like to include.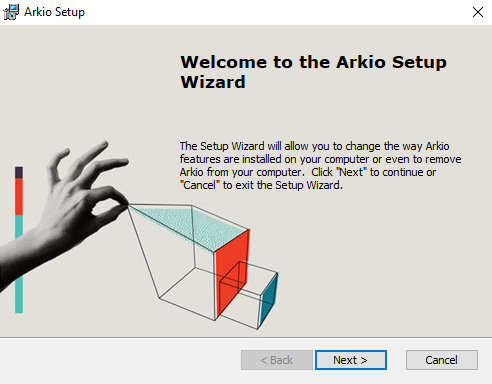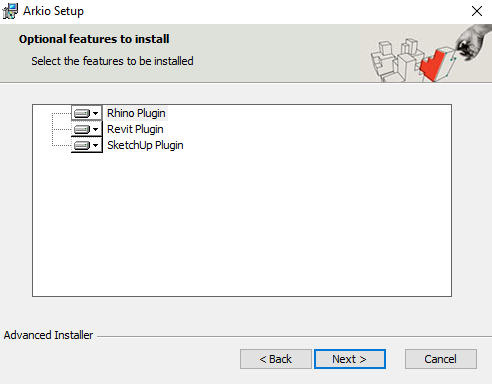 When you start Arkio on Windows we will automatically check for new updates. If there is an update available you can directly download it from the summary pop-up and walk through the installation steps.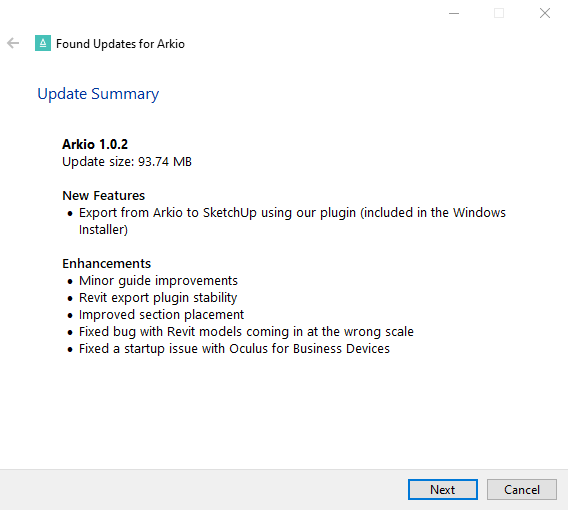 Arkio on Windows automatically starts in VR if a VR headset is detected. If no VR headset is connected we will start Arkio in non-VR mode. While in VR mode you can also enable PC+VR hybrid mode so you can collaborate between the same PC with two users from VR and on the PC screen.
Steam
Arkio can also be added to your Steam library by searching for Arkio on the Steam store. After the installation, Arkio can be found under the software category in your library tab. (does not include our import/export plugins)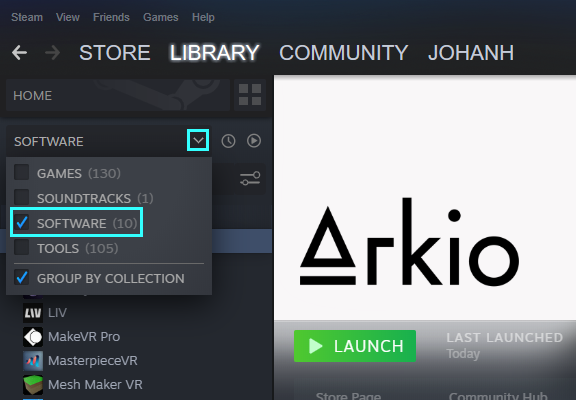 Arkio on Steam supports both the SteamVR or the non-VR desktop mode. You can choose between these versions while launching the app from Windows.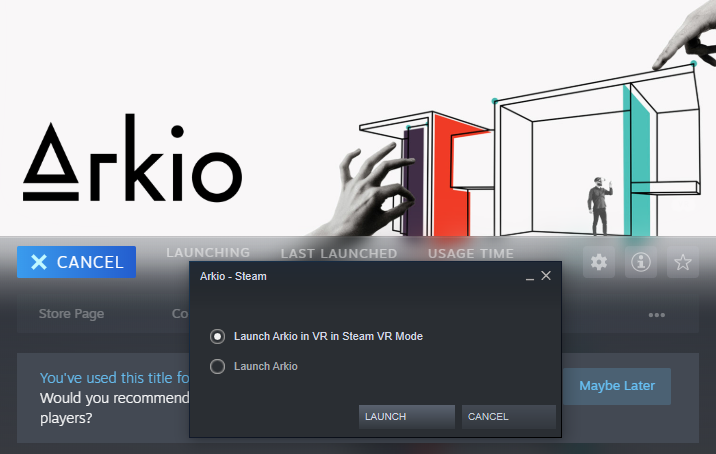 Oculus Store
Arkio can also be installed through the Oculus store by searching for Arkio and installing the app. (does not include our import/export plugins)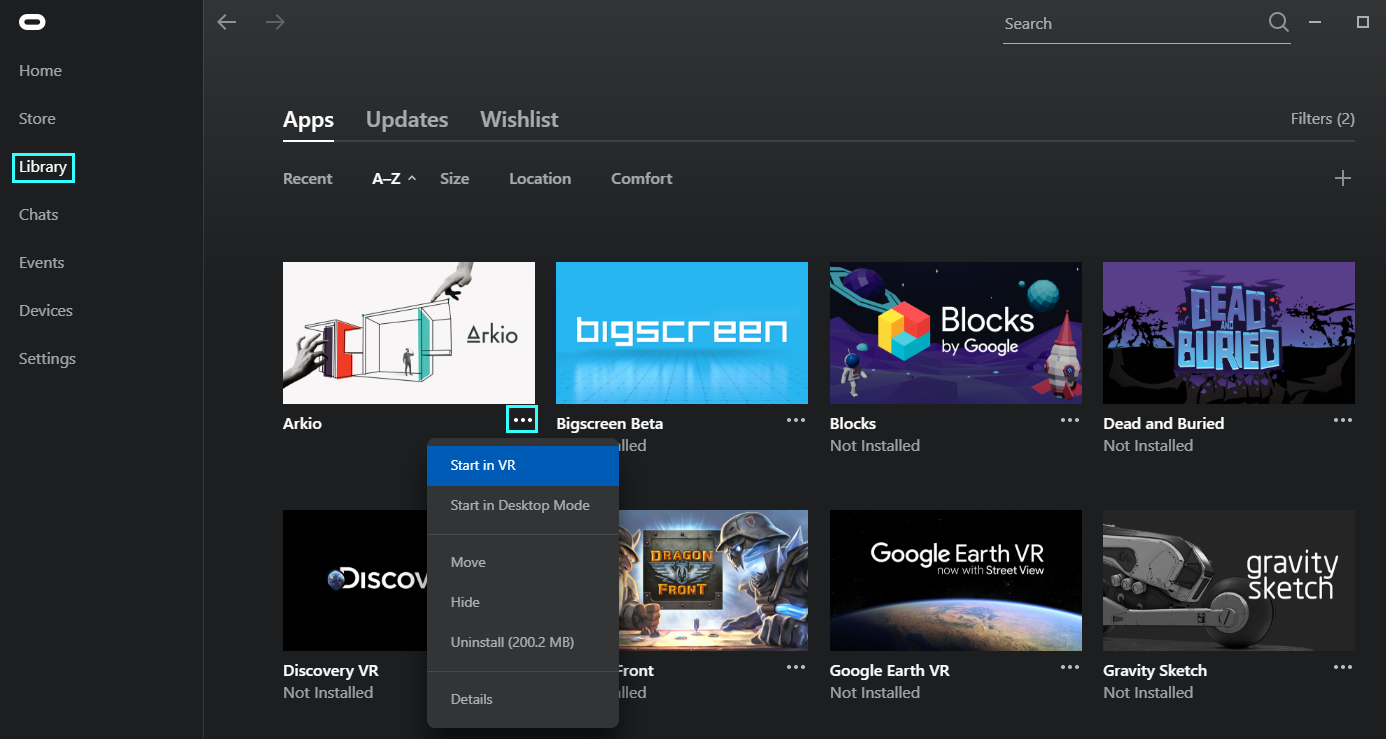 after installing the app it can be found in your library and started in VR or non-VR desktop mode by clicking on the 3 dotted icon on the right bottom corner of the app.