The best way to install and continue receiving updates of Arkio is by using the Oculus app for Rift or Rift S, or Steam for Vive and Windows Mixed Reality headsets. A standalone Windows installer is also available if preferred.
Steam
The app can easily be added to your Steam library by filling in the access code you've received using the + icon in the lower-left corner. Using Steam, Arkio will automatically be updated to the latest beta version. If you don't have an access code yet feel free to contact us for further details.
after the installation, Arkio can be found under the software category in your library tab. Games can also be toggled off here if you like to only show software for your office VR station that uses steam.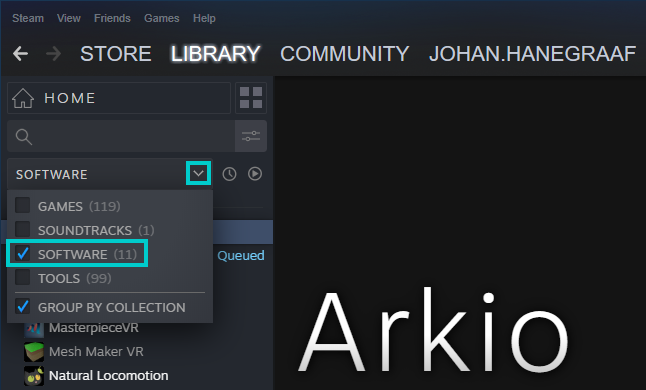 Oculus Store
Arkio can be installed through the Oculus application and this will automatically update the app when there is a new version available. If you'd like to be added to our Oculus beta list please send us the email address used for your Oculus account.
When we sign you up for the beta you will receive an email like this that has to be accepted by clicking on the link.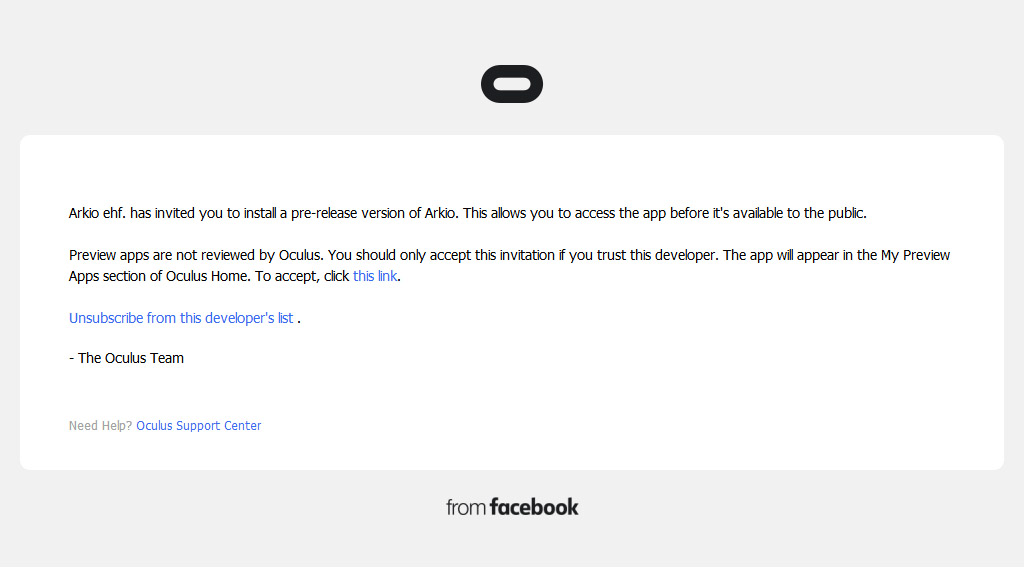 If the link does not work this might be caused by some account issues on the Oculus website. If you log into your Oculus account first (on the top right corner of the webpage) and then click on the link in the email this issue can be avoided.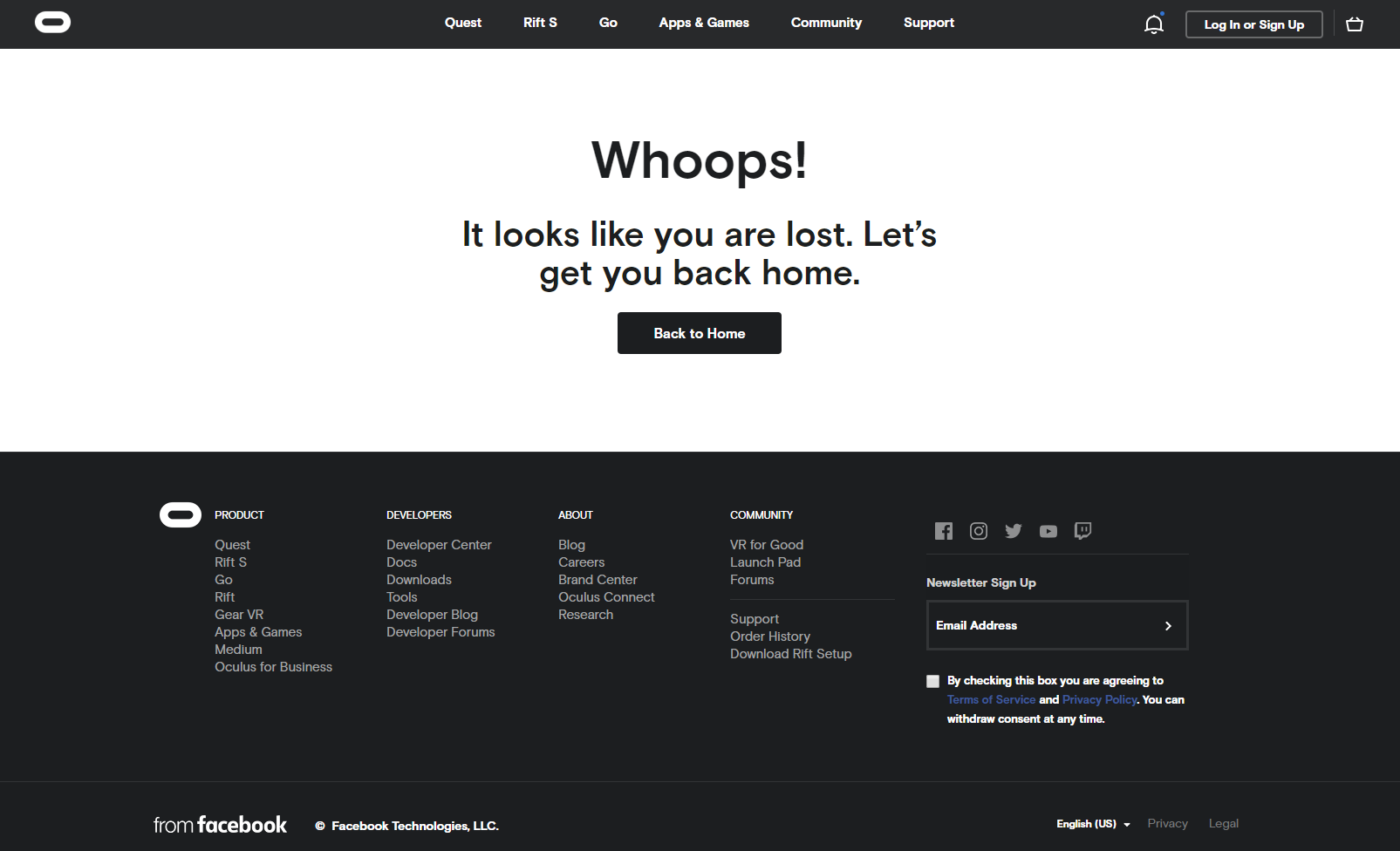 After accepting the link in the Oculus mail the app can be added to your Library by searching for Arkio in the menu (the app is still unlisted in the store)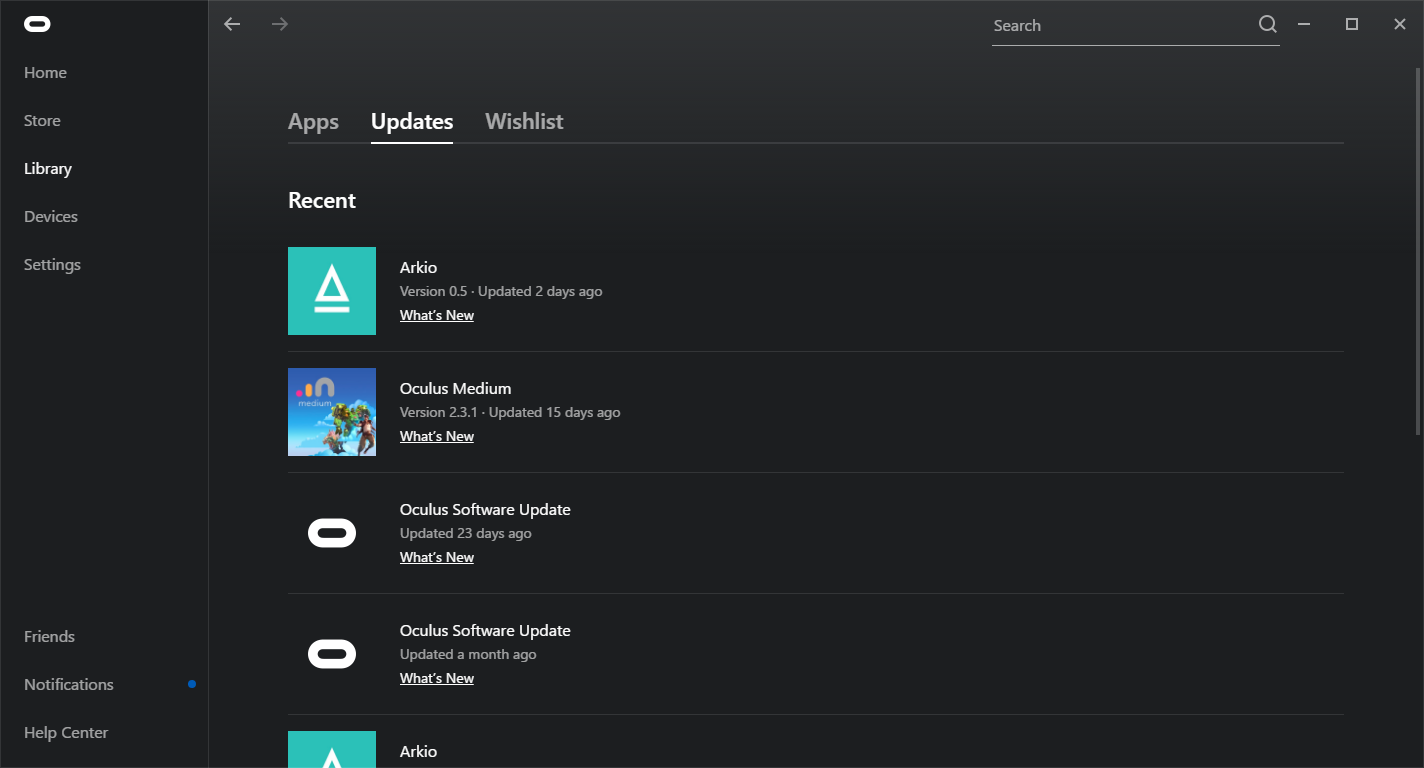 Windows Installer
PC users are also able to install Arkio using a provided installer, however, this will require a manual installation every time the app is updated, unlike using Steam or Oculus to install the app.
If you get a warning message when running the installer or the app, click on More info to approve the install.