The Quick Access Menu allows you to quickly switch between all the tools in Arkio by temporarily showing the menu in front of your controller and automatically selecting a new tool on hover. To activate the quick selection menu you have to press and hold the action button of the controller. When you move the laser in the direction of the tool you like to select it now automatically switches to that new tool.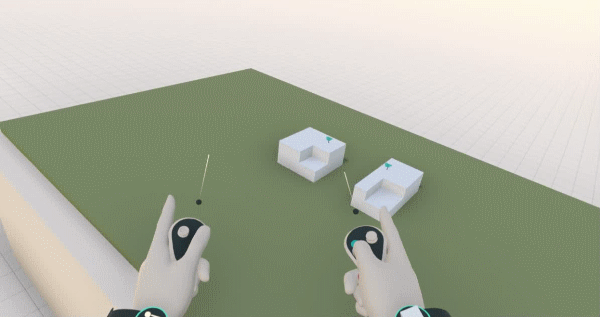 The Quick Access menu is available on either hand when the action buttons is pressed (and no modeling action is active) so it can be used to switch tools for both your left and right hand.
All menu buttons can also respond to physical touch. Just make sure the small grab point in front of your controller is touching the button, favorite, prop or paint preview to select it on that controller.